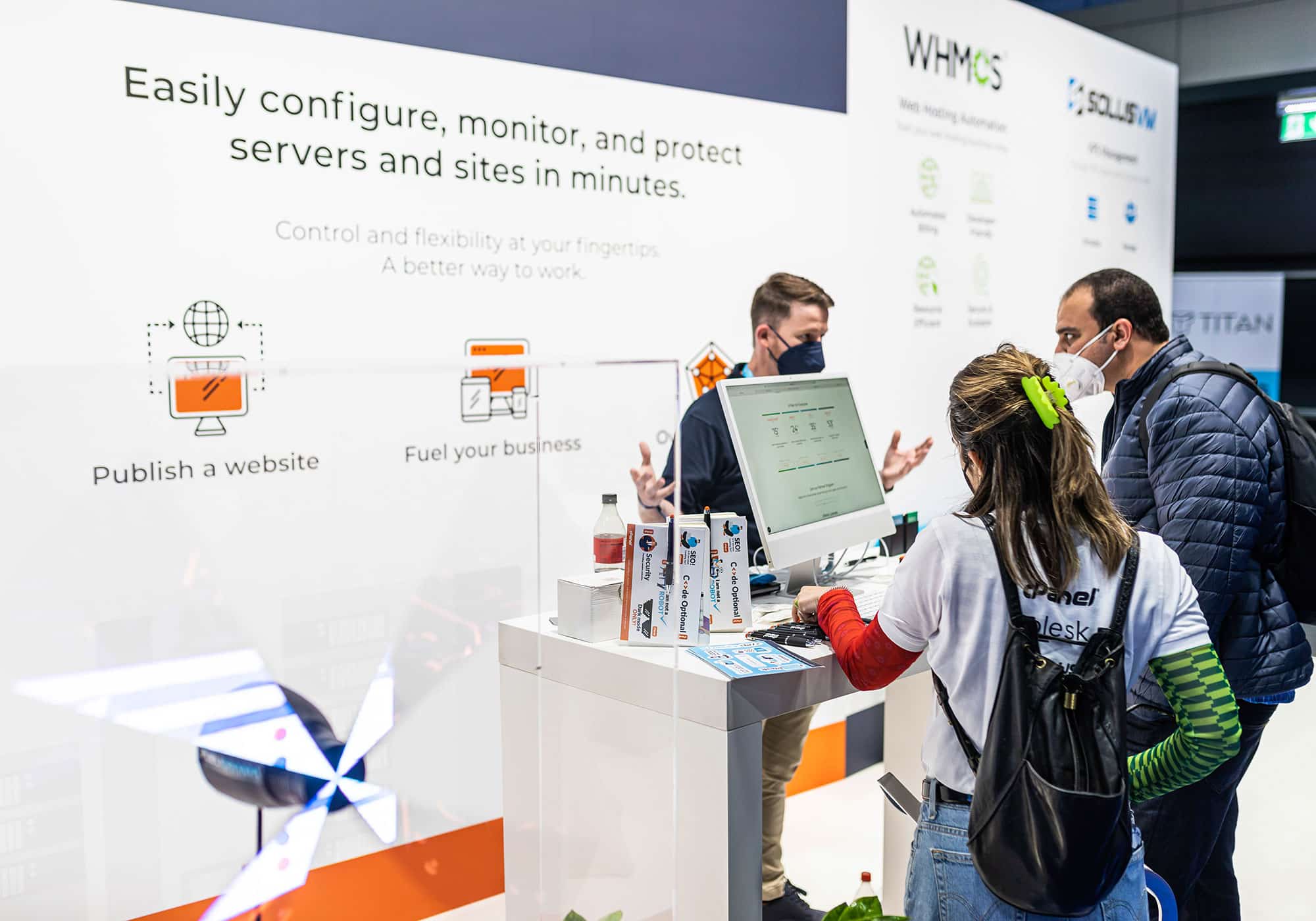 March 20, 2023
WORDPRESS
DAY
We've added an extra day at CloudFest 2023 to help internet infrastructure professionals unlock the full potential of WordPress, the world's leading CMS. Taking place on March 20, this surprise addition to the festival is already included in your registration. Are you ready to take your WordPress game to the next level?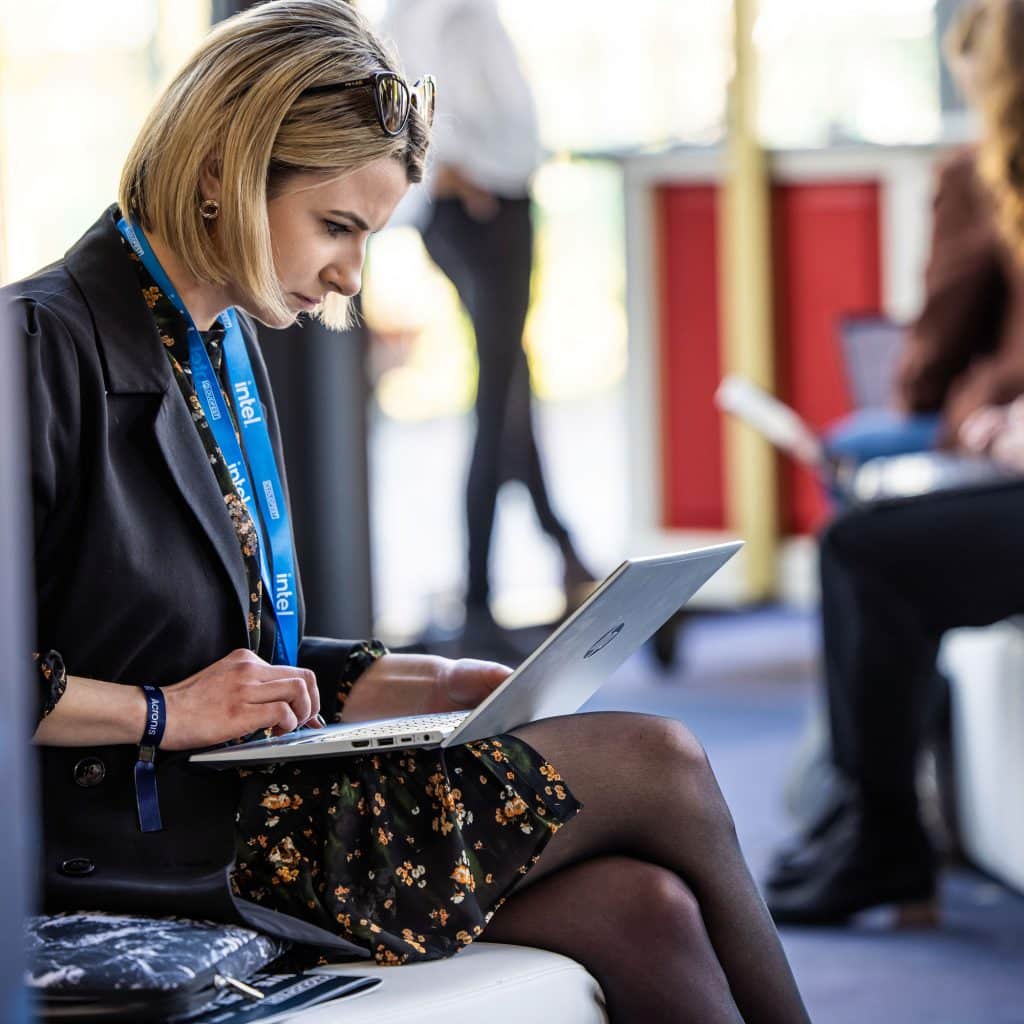 33% LARGER CLOUDFEST
Helping Your Company Unlock the Power of WordPress
WordPress powers 43% of all websites—and 63% of CMS-based sites. We've extended CloudFest 2023 by a full day so you can get the ultimate rundown on WordPress, directly from its creators!
We have lined up a set of sessions dedicated to helping you unlock the full potential of WordPress for your customers: deploying it, optimizing it, customizing it, and keeping it secure.
You'll connect with the very top WordPress plugin providers and security experts in the world—including Automattic and WebPros—to increase your expertise with the #1 CMS on the internet.
WordPress Day is included in your CloudFest registration!
No Additional Ticket Required!
Here is the full agenda for WordPress Day
powered by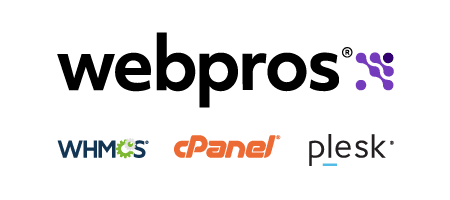 MARCH 20
WordPress Day
LA SCALA, COLOSSEO HOTEL
3:00 pm
An Overview of the WordPress Ecosystem
We'll start with a brief history of the project and its growth, followed by an introduction to the key parts of the WordPress ecosystem…
Discover more »
3:10 pm
WebPros: WordPress by the numbers
How many registered domains are out there? How strong is the WordPress dominance among those?…
Discover more »
3:25 pm
Innovation up and down the stack – how Rocket.net delivers a faster experience by investing at the edge
Learn how Rocket.net built and bootstrapped a multi-million dollar Managed WordPress platform my re-imagining innovation up and down the stack with its edge-first approach…
Discover more »
3:55 pm
State of WordPress Security

Oliver shares insights based on the data that has been collected from the entire year of 2022 by processing more than 4000 security vulnerabilities affecting WordPress core, plugins and themes. …
Discover more »
4:10 pm
WordPress Security – How do you secure half of the internet?

Ok, not quite half. But at 43% and still growing, WordPress has a huge attack surface which is a continual target and subsequent pain-point for Webmasters, Digital Pros and CSPs alike. …
Discover more »
4:40 pm
The needs of a WordPress customer
WordPress on its own is almost never enough for your customers. They need more, and for each set of functionality there are a ton of options. …
Discover more »
4:55 pm
Unlocking the Potential of Agency Clients: What You Need to Know to Secure Their Business

Attracting agencies is a holy grail in the hosting space. They bring their clients' accounts along for the ride, reduce the demand for support (as they typically take care of the basic questions), and increase retention by (mostly) designing clean and professional websites. …
Discover more »
5:05 pm
Generosity at Scale
Charity projects require big hearts—and big brains to create the tools and services that make donations easier and more effective. So it's no surprise that the Cloud community has invented ways to empower itself towards good causes. …
Discover more »
5:25 pm
WebPros enhancements for best in class WordPress hosting experience
We all know it – it's about more than just traditional hosting. Come see how WebPros will enable you to reach new peaks – with two of our latest user experience-driven WordPress solutions coming soon to servers near you! …
Discover more »
5:50 pm
WordPress Performance – Need For Speed
We live in an experience world. Experience combines many components, including speed/performance. With a growing population connected by 5G or ultrafast broadband, a slow website is as obvious as an 18 wheeler with a mile long tailback. …
Discover more »
6:20 pm
The Automattic advantage: the secret to becoming the host with the most
Automattic, (the company behind WordPress.com, WP Cloud, Jetpack, WooCommerce, and more) offers world-class services to managed WordPress hosting companies all over the world. …
Discover more »
6:40 pm
WordPress — NOW is the time to BUILD