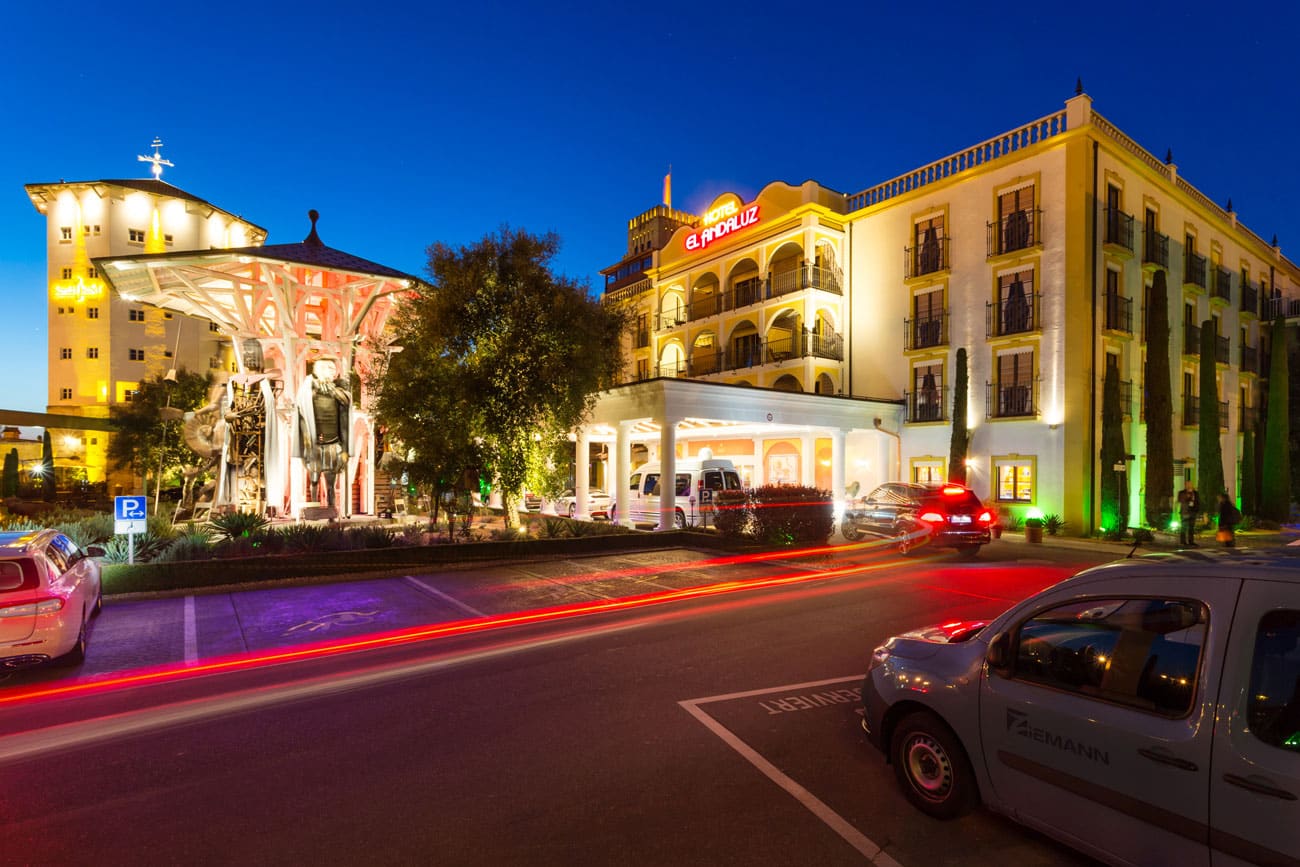 Hotel Castillo Alcazar
Open from March 18 – 22, 2024
Stepping into Castillo Alcazar is like arriving at a mystical Spanish Castle during the Middle Ages, but with all of the luxury and convenience of a modern 4-star hotel. Stay here to savor the Moorish delights of a bygone era. This hotel offers free WiFi and free parking, and you'll be spending the night like a Knight.
Rooms
Each room is uniquely styled and there are multiple themes throughout the hotel. Each room is different and photos are one representation. Your room may be different.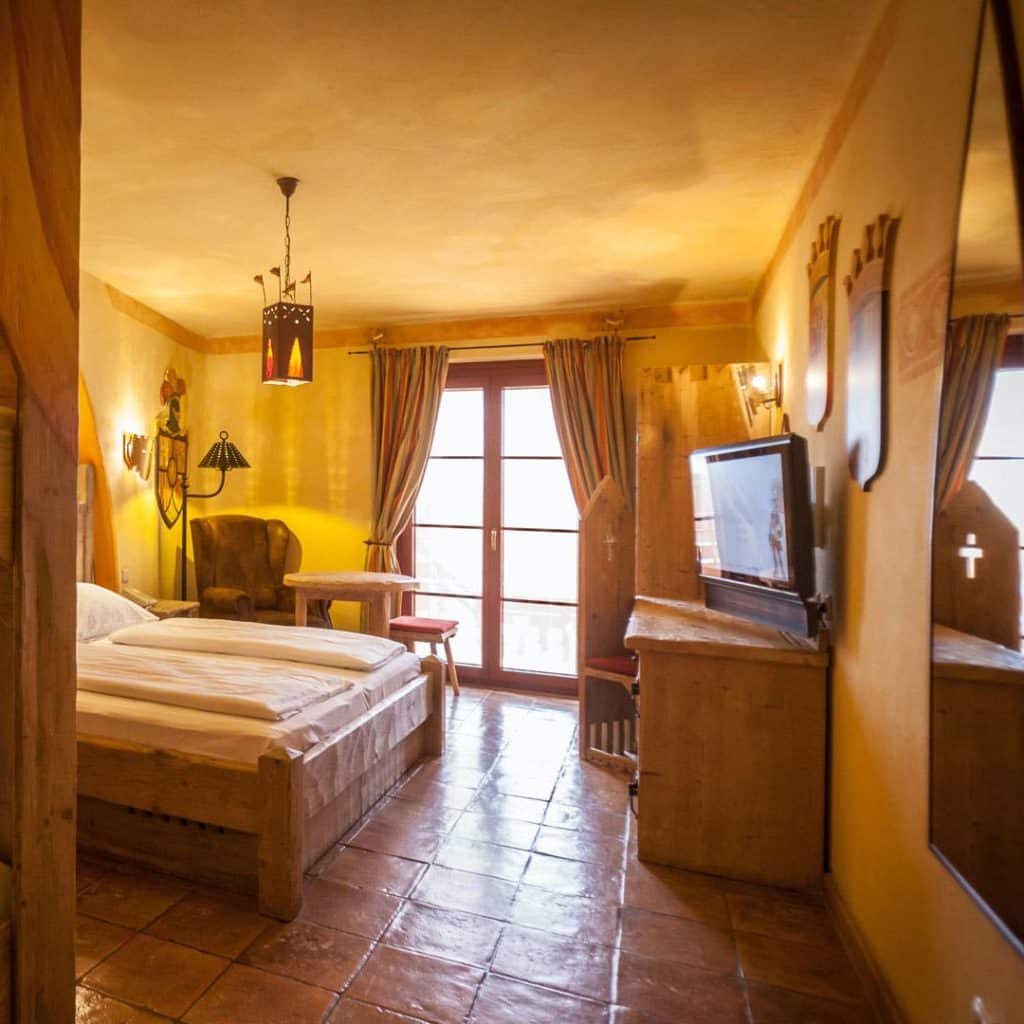 Standard Room (1/2 guests)
All standard rooms follow the hotel's Medieval Spanish Castle theme and are equipped with a minimum of one double bed or one double bed and a bunk bed. Each room also includes a full private bath with hair dryer, a flat screen TV, and workspace with desk, telephone, and free Wi-Fi. These rooms are approximately 27 sq/m (290 sq/ft).
Price: 204 € – 239 €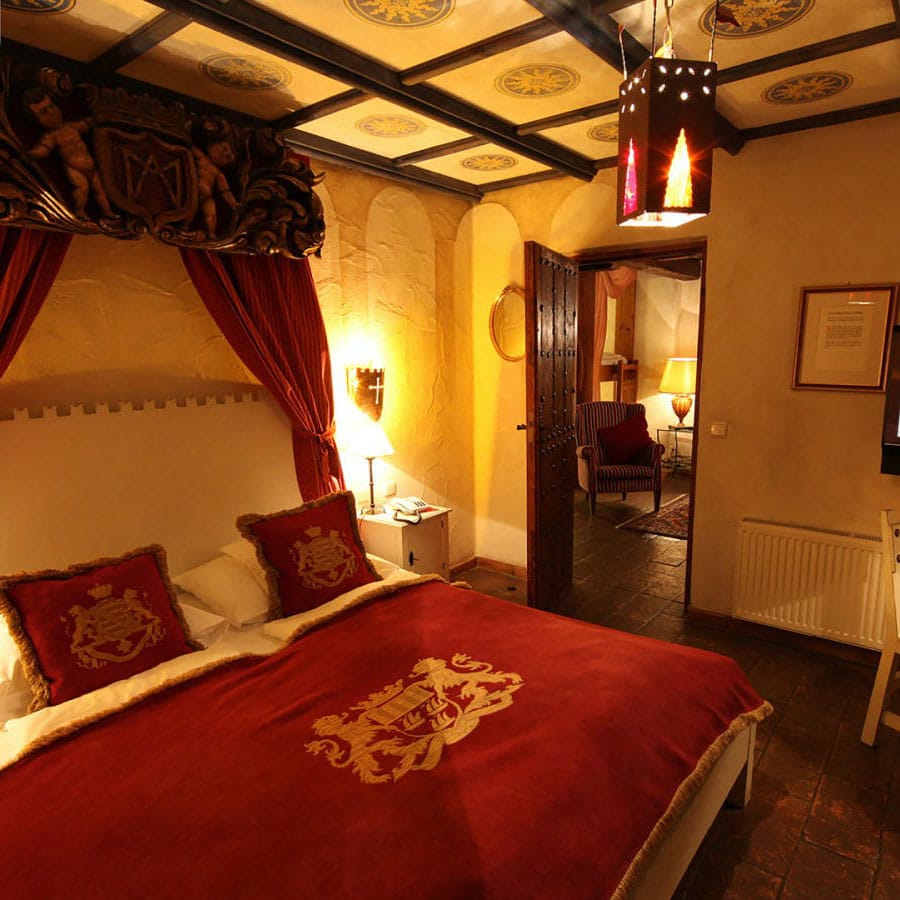 Themed Suite (1/2 guests)
Each themed suite is decorated in celebration of historic Spanish figures. Each suite comes complete with a private balcony, one bedroom with a double bed, and bunk beds in the main living area. You will also get a full bath with a hair dryer, a private in-room safe, two flat-screen TVs, a mini-bar, a coffee machine, and free Wi-Fi. These suites are approximately 54 sq/m (581 sq/ft).
Price: 334 € – 369 €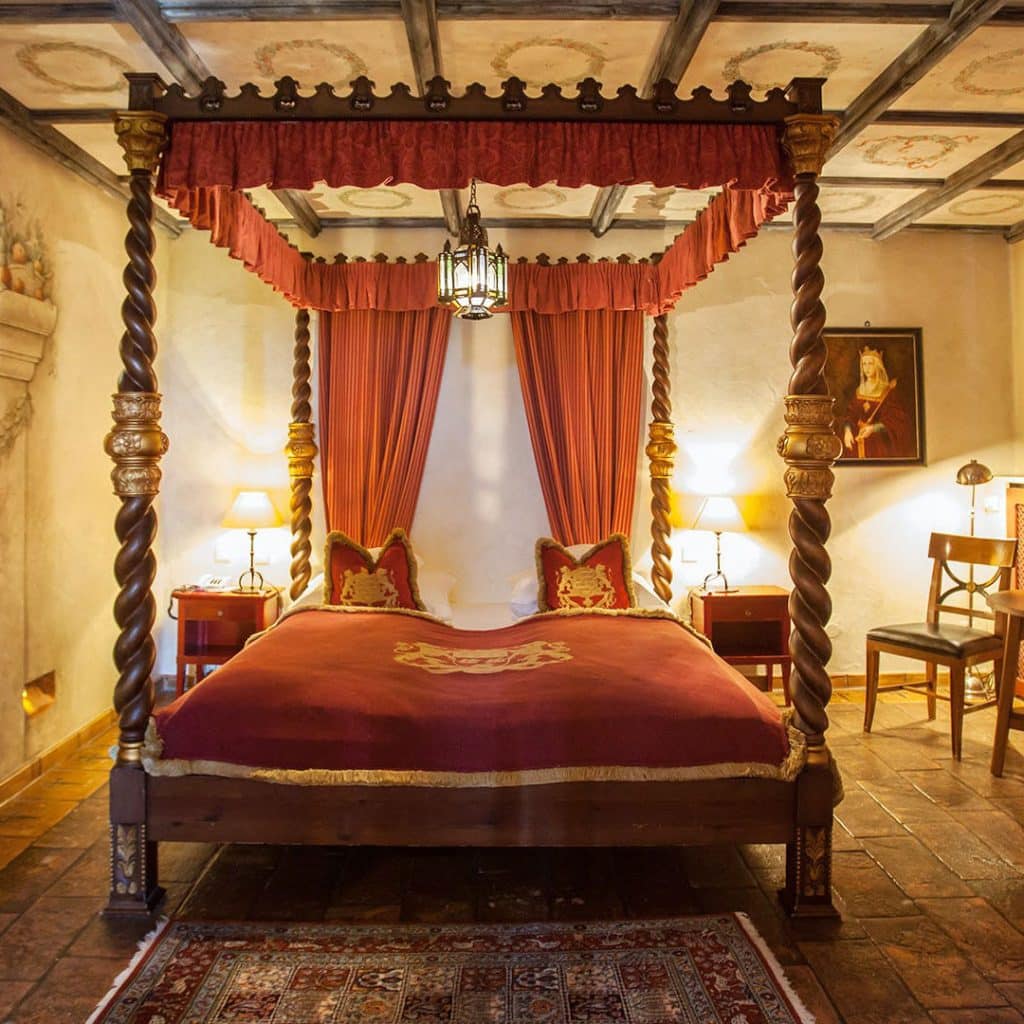 Presidential Suite
Presidential Suites celebrate King Carl or Queen Isabella of Spain situated on the top floor of the hotel. They feature two private bedrooms, two private bathrooms, bunk beds in the main living area, and a balcony. Like all of the suites in the castle, you will get all the amenities, including a hair dryer, three flat-screen TVs, an in-room safe for your valuables, a workspace with a desk, a telephone, and free Wi-Fi. These rooms are approximately 65 sq/m (700 sq/ft).
Price: 529 €
Location
Europa-Park-Straße 4+6, 77977 Rust Germany
Do you want to stay here?
Register now and reserve your room!