Festival Theme
Hyperscaler Enablement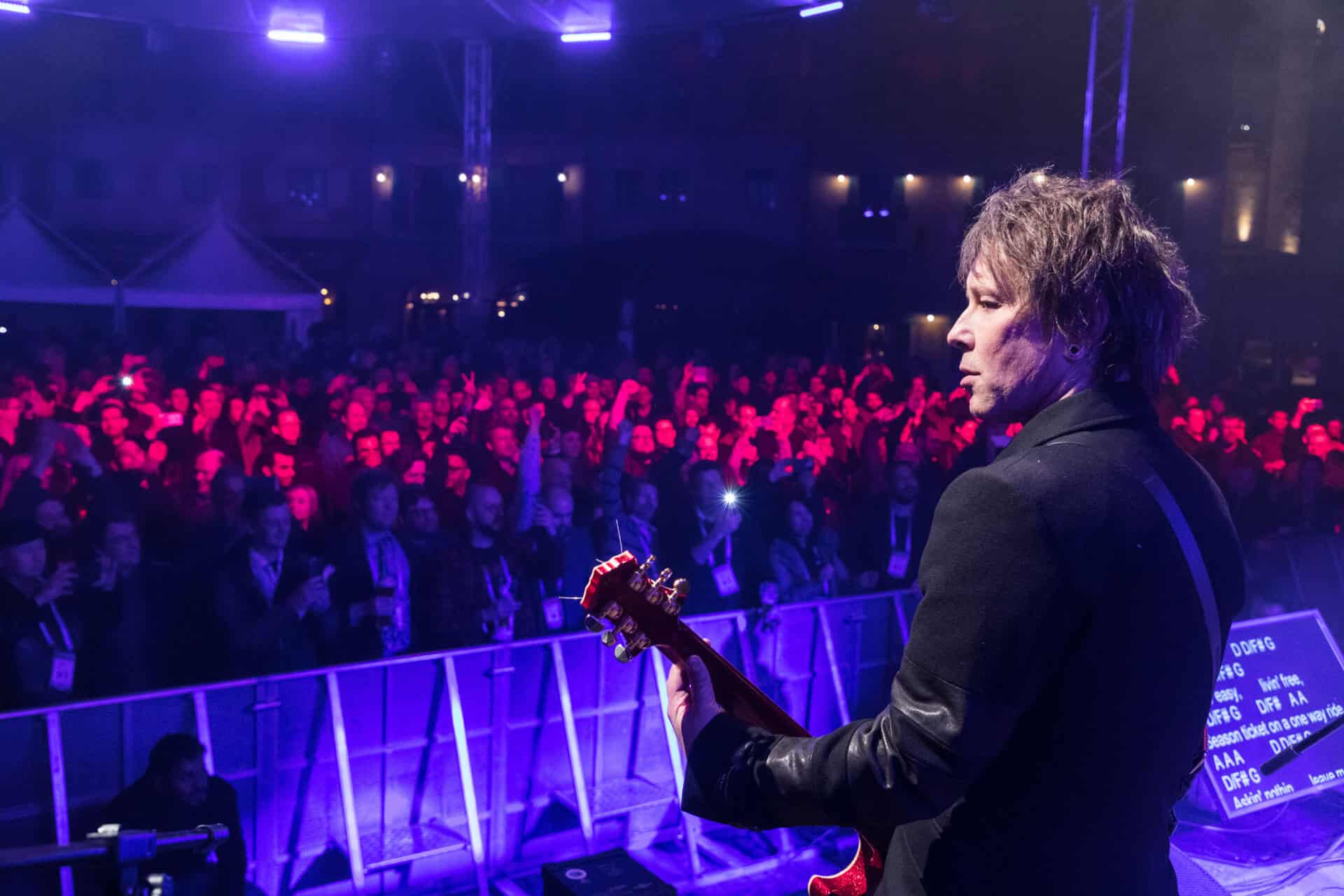 Let's do it again!
Welcome to CloudFest 2019—everything you loved about WHD.global, only bigger, bolder, and reflecting the entire cloud ecosystem. It's a place where partners and attendees become as much a part of the program as the inspiring speakers who take to the stage. CloudFest embraces and celebrates the cloud industry, as it showcases everything new and exciting in technology and internet innovation. Join us in a place where like-minded thinkers and visionaries collaborate to move the cloud industry forward.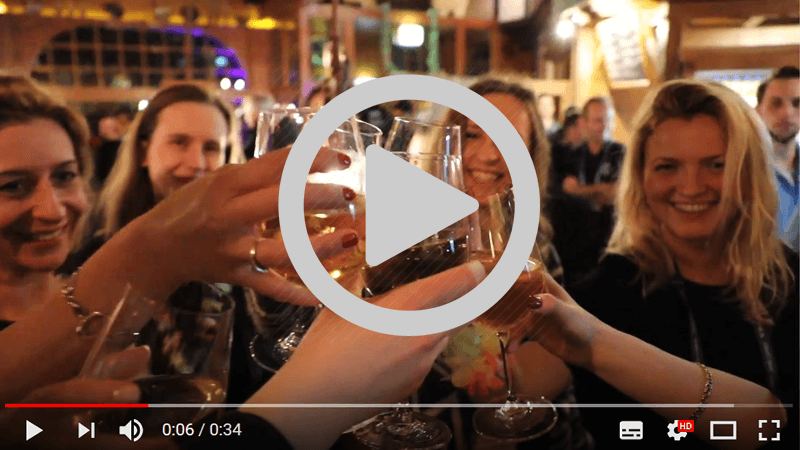 CloudFest in moving pictures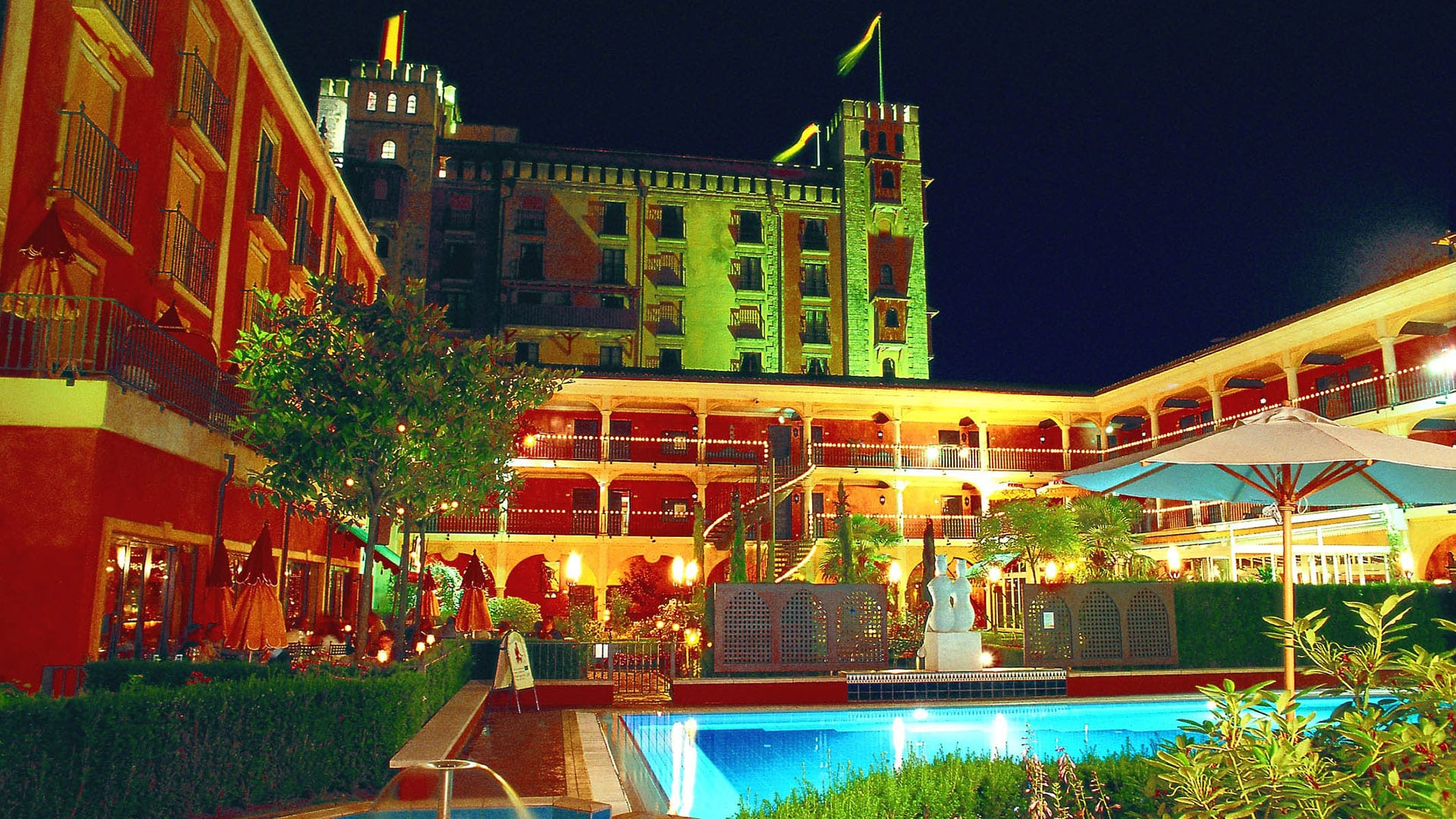 Accommodations
Never worry about where you are going to lay your head down at night because CloudFest offers an abundance of hotels with varying themes, facilities and amenities to suit the diverse needs of all of our attendees. Check out our listing of premium accommodations to learn more!
Hotels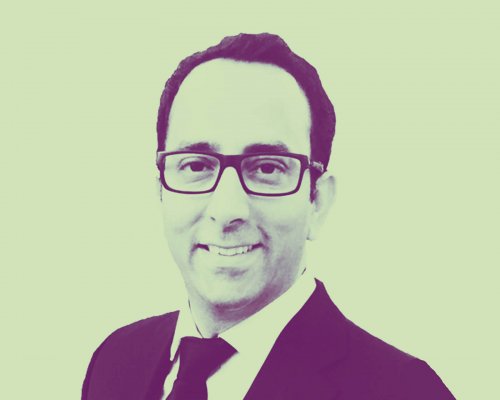 »This is the place where you will learn about everything that is related to change in the world.«
Monday, March 25
| | |
| --- | --- |
| Registration Opens for Exhibitors | 9 am |
| Hackathon | 10 am |
| Come2Gather Party | 7 pm |
| Karaoke |  11 pm |
Tuesday, March 26
| | |
| --- | --- |
| Registration Opens | 8 am |
| cloud.FAIR Opens | 9 am |
| Welcome Speech main.FORUM | 9 am |
| cloud.FAIR Closes | 6 pm |
| VIP Event - Kitchen Party | 7 pm |
| Lords of Uptime Concert |  9 pm |
| night.TALK |  10 pm |
| Karaoke |  11 pm |
Wednesday, March 27
| | |
| --- | --- |
| Registration Opens | 8 am |
| cloud.FAIR Opens | 9 am |
| Sessions Begin main.FORUM | 9 am |
| cloud.FAIR Closes | 6 pm |
| ConneXion Party | 7 pm |
| Karaoke |  11 pm |
Thursday, March 28
| | |
| --- | --- |
| Registration Opens | 8 am |
| cloud.FAIR Opens | 9 am |
| Sessions Begin main.FORUM | 9 am |
| cloud.FAIR Closes | 5 pm |
| Havana Night | 6 pm |
| Karaoke |  11 pm |
LINE UP
Headliners
CloudFest draws celebrities, newsmakers, influencers, and experts from around the world in the fields that matter to us – technology, government, media, and beyond. They come to communicate the kinds of important insights into advancing technology and the democratic web that makes CloudFest one of the best content-driven technology events of the year. Here is the line-up for 2018 so far.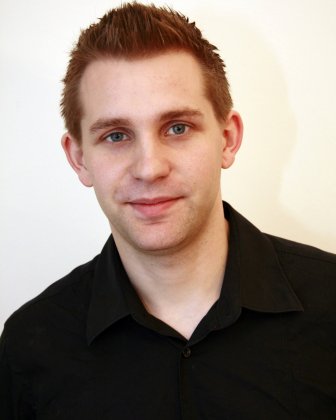 Max Schrems
Max Schrems
Max Schrems is an Austrian lawyer, author, and privacy activist. Notably recognized as the individual who filed a complaint against the European arm of Facebook to prohibit the further transfer of data to the United States, a privilege established via the EU Commission's Safe Harbour Agreement and one he claimed was in direct violation of EU privacy laws. His actions were the ultimate catalyst to the accords dismantling and served as an important voice in the creation of the General Data Protection Regulation (GDPR.) Schrems' on-going fight to ensure data protection led him to found noyb, "none of your business," an organization dedicated to closing the gap between privacy laws and the reality of corporate practice.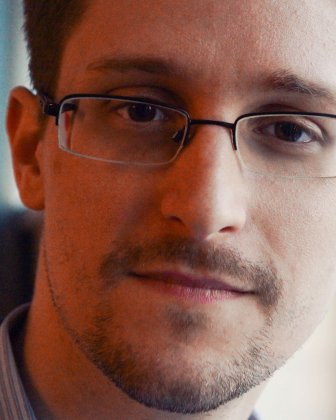 Edward Snowden
Edward Snowden
Edward Snowden has been called "The most wanted man in the world." The U.S. computer professional achieved international fame after disclosing in June 2013 thousands of classified documents that he acquired while working as an NSA contractor. Edward's leaked documents revealed numerous global surveillance programs, many of them run by the NSA and the Five Eyes with the cooperation of telecommunication companies and European governments. A subject of controversy, Snowden has been variously called a hero, a whistleblower, a dissident, a patriot and a traitor. Like never before, his disclosures have fueled debates over mass surveillance, government secrecy, and the balance between national security and information privacy. On June 9, four days after the press first exposed a secret NSA program based on his leaks, Edward Snowden made his identity public. On June 14, 2013, the U.S. Department of Justice charged him with two counts of violating the Espionage Act and theft of government property, punishable by up to 30 years in prison. Edward flew to Moscow, where he remained in the airport transit zone for 39 days, during which time he applied for asylum in 21 countries. On August 1, 2013, Russian authorities granted him asylum. He lives nowadays in an undisclosed location in Russia. (Source: Wikipedia.com) *virtually presenting via video conference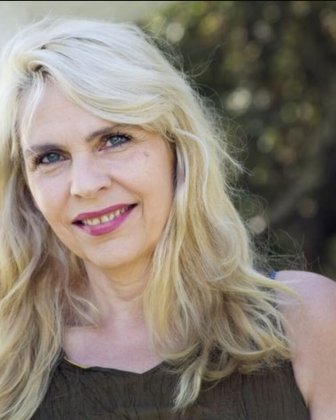 Birgitta Jonsdottir
Poetician and a former parliamentarian for the Civic Movement & Pirate Party in the Icelandic Parliament & chairman for IMMI
Birgitta Jonsdottir
Poetician and a former parliamentarian for the Civic Movement & Pirate Party in the Icelandic Parliament & chairman for IMMI
Birgitta Jónsdóttir is a Poetician and a former parliamentarian for the Civic Movement & Pirate Party in the Icelandic Parliament & chairman for IMMI (International Modern Media Institute). Birgitta helped create two political movements since 2009, the Civic Movement and the Pirate Party 2013, both parties were successfully elected to the Icelandic Parliament. She was selected as one of the International Politician of the Year in 2016 by Der Spiegel and shortlisted for the WTN awards in policy in 2014. Birgitta is a longtime activist and was a WikiLeaks volunteer and spokesperson in 2010. She played a crucial role in the WikiLeaks release of The Collateral Murder. Birgitta is a regular contributor to the Guardian and various other publications. She is a pioneer in web development in her own country and has published books her own and by others, both locally and globally. She has appeared in documentaries and features and even in a Hollywood film. Her favorite documentaries she has been part of thus far are WikiRebels, We Steal Secrets and Meeting Snowden. She believes individuals can and should change the world.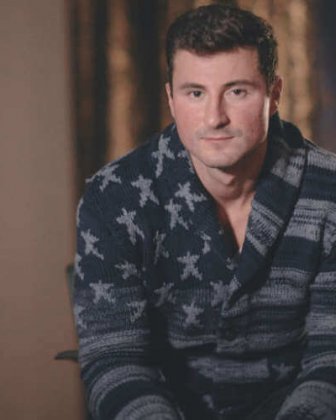 Bahtiyar Duysak
Employee of the Month
Bahtiyar Duysak
Employee of the Month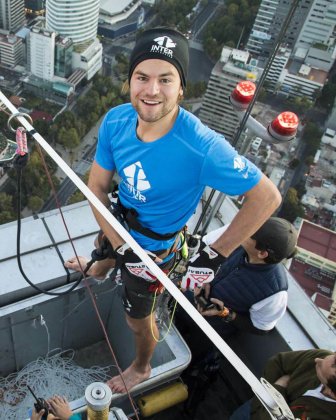 Alexander Schulz
Slackliner, World Record Holder
Alexander Schulz
Slackliner, World Record Holder
Alexander Schulz has turned the world of slacklining on its head with his awe-inspiring ability to successfully traverse some of the toughest slacklines ever rigged. We are pleased to welcome Alex to CloudFest 2018, as he shares his exciting journey from amateur slackliner to world champion status-holder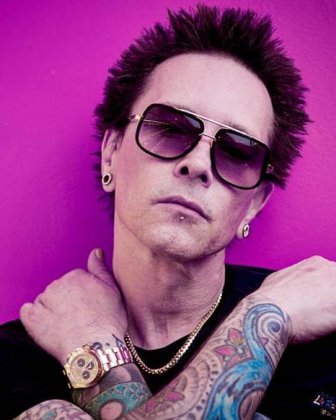 Billy Morrison
Guitarist and Musical Entrepreneur
Billy Morrison
Guitarist and Musical Entrepreneur
Billy Morrison is the quintessential rock star. Playing lead guitar for Billy Idol since 2010, his CV of musical successes also includes key member status in such bands as Camp Freddy and the Royal Machines. Billy is a prolific writer, recording music with his own bands - Doheny, Stimulator, and Circus Diablo. Expanding his creative horizons beyond music, Billy enjoys acting, having appeared in a number of independent movies, guest starred in the hit show "Californication" and featured in the movie "K-11." Billy's passions also lie within the world of art, first as a longtime collector and now as a bonafide artist after picking up the paintbrush and never looking back!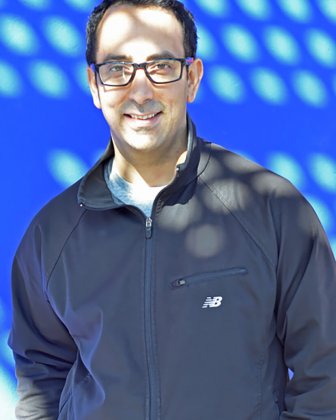 Ian Khan
Technology Futurist
Ian Khan
Technology Futurist
Three times TEDx Speaker, Author and Technology Futurist, Ian is a leading voice in the technology space. Author of Meaningful Conversations, Cloud Wars, The Internet of Things (IoT) A Concise Introduction, The Internet of Things & the Future of Innovation, Make Me Like You, 21 Steps & Get Ahead, Ian is deeply passionate about helping audiences simplify their understanding of Technology and how to uncover more value. Ian is a frequent contributor to industry publications, including McGraw Hill Education, Huffington Post, & Techvibes and is the host of the Innovation Times Podcast. Passionate about helping newer generations develop key technology understanding, Ian also works with educational institutions & nonprofit organizations. His recent work includes Chang School (Ryerson University), Schulich School of Business (York University) and others. Ian is also a founding member of IOTAC (Internet of Things Association of Canada), Canada's Only Internet of Things Advocacy group and Nonprofit dedicated at providing a platform & advocacy support for IoT initiatives in Canada. His latest book is "Meaningful Conversations- Value Creation in the Era of Digital Disruption", targeted at technology industry professionals seeking to create more value from where they are and with what they have. Ian also holds a PMP designation and lives in Toronto, Canada with his wife and son. Follow Ian on twitter at @IanKhanlive or visit him at www.IanKhan.com
Passes
Standard Pass
399 € (VAT not included)
Enjoy inspirational keynote presentations, educational breakouts, exploring new cloud technologies and services, exceptional networking opportunities, and entertaining social activities.

Learn from the leaders of the cloud industry and visit cutting-edge technologies with full access to the three primary arenas at CloudFest.

Enjoy complimentary lunches, coffee, drinks, and food during the primary event days to keep you energized and engaged throughout CloudFest.

Join us for this casual welcome reception on Monday evening! Raise a few drinks, network, relax, and have fun with colleagues and new friends. It's the perfect way to kick-off your CloudFest experience.

No one wants to miss our famous ConneXion Party! Each year we go all-out to create an evening filled with dazzling entertainment, spirits, great food, and amazing hospitality at the biggest networking party at CloudFest.

It's new, it's sexy, and guaranteed to be overflowing with fun … welcome to the debut of CloudFest's Havana Night! Taking a cue from the quintessential Cuba experience, Havana Night will offer our guests a night dripping in all manner of first-class indulgence. Exotic food, artful drinks, premium cigars, and alluring music designed to get you moving is just a taste of what you can expect when you let the rhythm of Cuba take you away.

Every attendee receives a keepsake event bag filled with giveaway items and promotions.

Nearby Offenburg station provides easy access to all major airports. During the event, our Offenburg bus shuttles will be running back and forth between CloudFest, Offenburg station, and overflow hotels all day long – just hop on and enjoy a ride for free!
VIP Pass
1199 € (VAT not included)
All benefits of standard admission, plus:
Everything about being a VIP is special, even your conference badge is distinctive to easily identify you as the VIP that you are. Keep your badge with you at all times to guarantee fast and easy access to all of the special events, privileges, and benefits you deserve

It's the hottest ticket at CloudFest – available ONLY to VIP pass-holders. If you're a VIP guest and have reserved your spot for the VIP event, you will enjoy an exclusive evening of gourmet food and entertainment surrounded by industry leaders, event sponsors, and speakers.

As a CloudFest VIP, you can call your own personal concierge service to help you make any arrangements you may need – from travel questions and meeting requests to locating personal items. All you have to do is ask.

CloudFest has reserved a special restaurant lunch-service for VIP attendees. At Restaurant Venezia, you and your fellow VIPs will be able to enjoy a delicious meal and superior service in a relaxed environment.

VIPs staying at one of the official CloudFest conference hotels will receive a premium guest experience – including an elevated level of recognition and service, free use of your in-room mini-bar, laundry service, and more.

At CloudFest, there's always something exciting going on. But sometimes you just need to break away from the crowd to have a quiet meeting, find a refreshing drink, or charge your phone. The CloudFest VIP Lounge is your private club oasis in the heart of all the action.

All VIPs have access to our 1-on-1 tables. These are areas set off from the cloud.FAIR with individual tables arranged in a quiet area for personal meetings and discussion away from all the traffic.