WorldHostingDays presents
March 10-16, 2018 | Europa-Park | Germany
CLOUDFEST IS IN JUST A FEW WEEKS
Is the CloudFest 2018 App available?
When our new event app is available in the iOS and Google Play Store, we will send out an email to all registered attendees and include further highlights on this very page. Stay tuned for more!
I can't wait!
You're not alone. There are a lot of people just like you, hungry for all things CloudFest! Join our Facebook Group now and get connected to like-minded souls, looking forward (just like you!) to the best festival on the planet.
What's up with my badge?
So you are registered and don't quite know where or how to claim yours?
More about your badge delivery status can be found in our FAQ.
Not registered?
Hurry up! It's not too late! Register today for THE event of the year!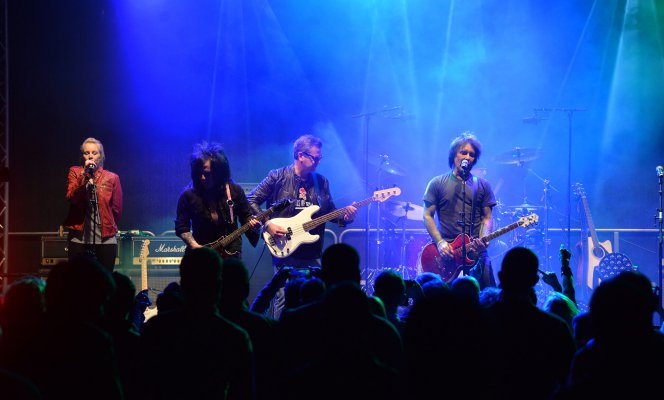 It's Time to Change
Welcome to CloudFest 2018—everything you loved about WHD.global only bigger, bolder, and reflecting the entire cloud ecosystem. It's a place where partners and attendees become as much a part of the program as the inspiring speakers who take to the stage. CloudFest embraces and celebrates the cloud industry –  it is everything new and exciting in technology and internet innovation. A place where like-minded thinkers and visionaries collaborate to move the cloud industry forward.
»It's time to get out of the box and re-imagine everything we do.«
Andreas Mallek, CertCenter
Monday, March 12
| | |
| --- | --- |
| Registration Opens for Exhibitors | 9 am |
| Hackathon | 10 am |
| Come2Gather Party | 7 pm |
| night.TALK | 10 pm |
Tuesday, March 13
| | |
| --- | --- |
| Registration Opens | 8 am |
| cloud.FAIR Opens | 9 am |
| Welcome Speech main.FORUM | 9 am |
| cloud.FAIR Closes | 6 pm |
| VIP Event – Kitchen Party | 7 pm |
| Comedy Night | 8 pm |
| Lords of Uptime Concert |  9 pm |
| Karaoke |  10 pm |
Wednesday, March 14
| | |
| --- | --- |
| Registration Opens | 8 am |
| cloud.FAIR Opens | 9 am |
| Sessions Begin main.FORUM | 9 am |
| cloud.FAIR Closes | 6 pm |
| ConneXion Party | 7 pm |
Thursday, March 15
| | |
| --- | --- |
| Registration Opens | 8 am |
| cloud.FAIR Opens | 9 am |
| Sessions Begin main.FORUM | 9 am |
| cloud.FAIR Closes | 5 pm |
| BierFest | 6 pm |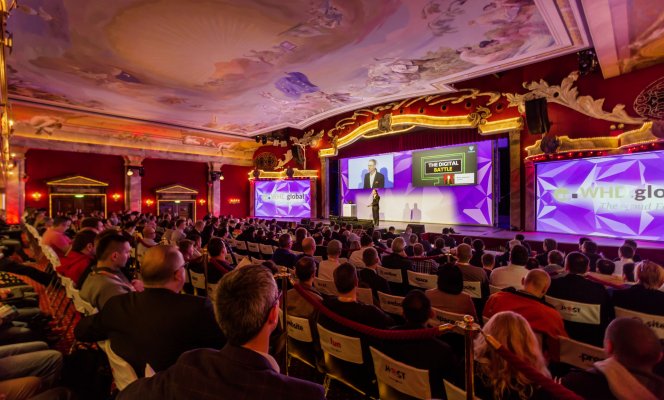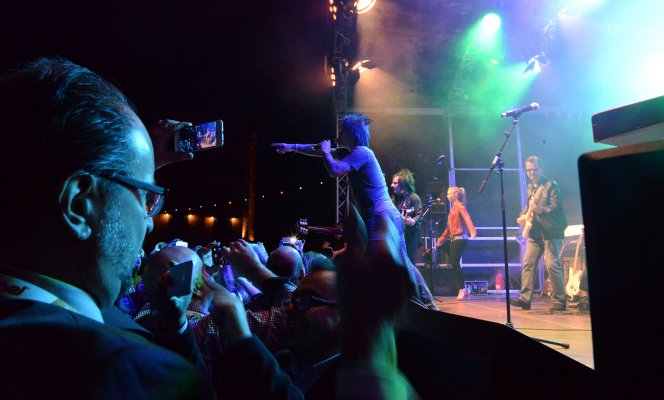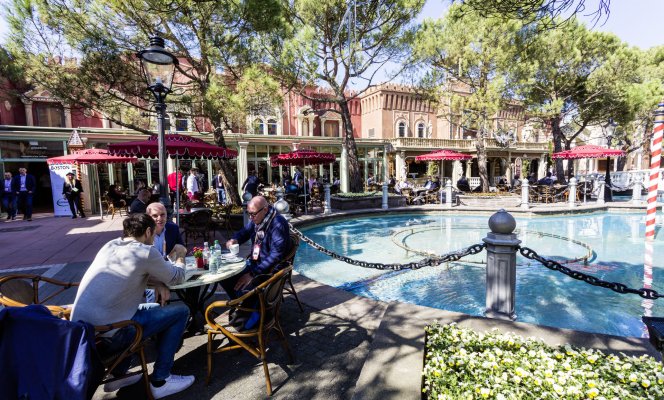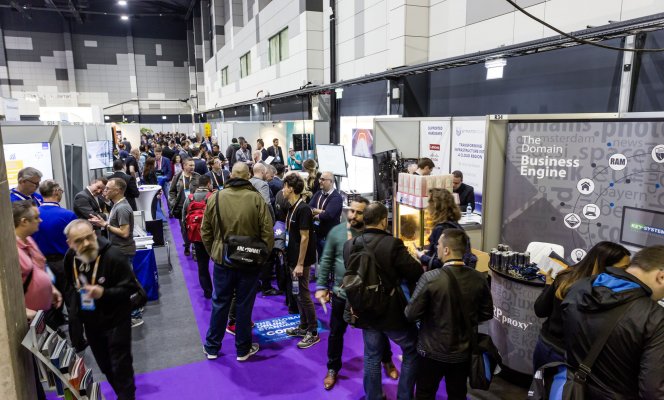 LINE UP
Headliners
CloudFest draws celebrities, newsmakers, influencers, and experts from around the world in the fields that matter to us – technology, government, media, and beyond. They come to communicate the kinds of important insights into advancing technology and the democratic web that makes CloudFest one of the best content-driven technology events of the year. Here is the line-up for 2018 so far.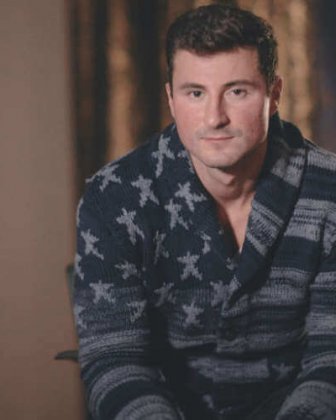 Bahtiyar Duysak
Employee of the Month
Bahtiyar Duysak
Employee of the Month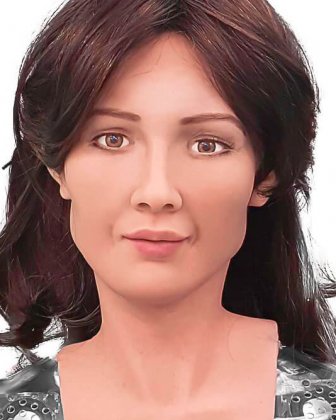 Sophia
Social Humanoid Robot
Sophia
Social Humanoid Robot
Sophia - the AI-enhanced humanoid robot who also happens to be the holder of a Saudia Arabia citizenship AND been designated by the United Nations Development Programme as its first-ever (and non-human) Innovation Champion - is causing quite the stir in the conversation around artificial intelligence. Developed by Hanson Robotics, this android has been engineered to both learn and adapt. Possessing over sixty-plus facial expressions to emulate human emotions, Sophia transcends all that we have seen up to this point with regard to the capabilities of AI-enhanced robotics.
Alexander Schulz
Slackliner, World Record Holder
Alexander Schulz
Slackliner, World Record Holder
Alexander Schulz has turned the world of slacklining on its head with his awe-inspiring ability to successfully traverse some of the toughest slacklines ever rigged. We are pleased to welcome Alex to CloudFest 2018, as he shares his exciting journey from amateur slackliner to world champion status-holder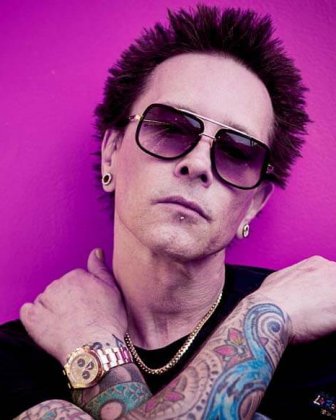 Billy Morrison
Guitarist and Musical Entrepreneur
Billy Morrison
Guitarist and Musical Entrepreneur
Billy Morrison is the quintessential rock star. Playing lead guitar for Billy Idol since 2010, his CV of musical successes also includes key member status in such bands as Camp Freddy and the Royal Machines. Billy is a prolific writer, recording music with his own bands - Doheny, Stimulator, and Circus Diablo. Expanding his creative horizons beyond music, Billy enjoys acting, having appeared in a number of independent movies, guest starred in the hit show "Californication" and featured in the movie "K-11." Billy's passions also lie within the world of art, first as a longtime collector and now as a bonafide artist after picking up the paintbrush and never looking back!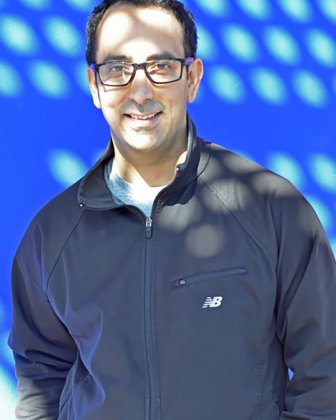 Ian Khan
Technology Futurist
Ian Khan
Technology Futurist
Three times TEDx Speaker, Author and Technology Futurist, Ian is a leading voice in the technology space. Author of Meaningful Conversations, Cloud Wars, The Internet of Things (IoT) A Concise Introduction, The Internet of Things & the Future of Innovation, Make Me Like You, 21 Steps & Get Ahead, Ian is deeply passionate about helping audiences simplify their understanding of Technology and how to uncover more value. Ian is a frequent contributor to industry publications, including McGraw Hill Education, Huffington Post, & Techvibes and is the host of the Innovation Times Podcast. Passionate about helping newer generations develop key technology understanding, Ian also works with educational institutions & nonprofit organizations. His recent work includes Chang School (Ryerson University), Schulich School of Business (York University) and others. Ian is also a founding member of IOTAC (Internet of Things Association of Canada), Canada's Only Internet of Things Advocacy group and Nonprofit dedicated at providing a platform & advocacy support for IoT initiatives in Canada. His latest book is "Meaningful Conversations- Value Creation in the Era of Digital Disruption", targeted at technology industry professionals seeking to create more value from where they are and with what they have. Ian also holds a PMP designation and lives in Toronto, Canada with his wife and son. Follow Ian on twitter at @IanKhanlive or visit him at www.IanKhan.com
PASSES
STANDARD PASS
349 €

(VAT not included)
Valid for the whole event

Enjoy inspirational keynote presentations, educational breakouts, exploring new cloud technologies and services, exceptional networking opportunities, and entertaining social activities.

Entrance to main.FORUM, breakout.SESSIONs and cloud.FAIR

Learn from the leaders of the cloud industry and visit cutting edge technology with full access to the three key arenas at CloudFest.

Catering, incl. lunch and coffee breaks

Enjoy complimentary lunches, coffee, drinks, and food during the three event days to keep you energized and engaged throughout CloudFest.

Come2Gather

Join us for this casual welcome reception on Monday evening! Raise a few drinks, network, relax, and have fun with colleagues and new friends. It's the perfect way to kick-off your CloudFest experience.

ConneXion Party

No one wants to miss our famous ConneXion Party! Each year we go all-out to create an evening filled with dazzling entertainment, spirits, great food, and amazing hospitality at the biggest networking party at CloudFest.

BierFest

Since the event takes place in Germany, CloudFest would not be complete without experiencing the raucous fun of Bavarian culture. Enjoy classic German food, beer, and music with your fellow attendees in a fun, Oktoberfest atmosphere.

Event bag with CloudFest documentation

Every attendee receives a keepsake event bag filled with give-away items and promotions.

Free shuttle from Offenburg to Rust and from Rust to Offenburg

Nearby Offenburg station provides easy access to all major airports. During the event, our Offenburg bus shuttles will be running back and forth between CloudFest, Offenburg station, and overflow hotels all day long – just hop on and enjoy a ride for free!
VIP PASS
999 €

(VAT not included)
All benefits of standard admission, plus:
VIP status with a distinctive badge

Everything about being a VIP is special, even your conference badge is distinctive to easily identify you as the VIP that you are. Keep your badge with you at all times to guarantee fast and easy access to all of the special events, privileges, and benefits you deserve

VIP Event admission

It's the hottest ticket at CloudFest – available ONLY to VIP pass-holders. If you're a VIP guest and have reserved your spot for the VIP event, you will enjoy an exclusive evening of gourmet food and entertainment surrounded by industry leaders, event sponsors, and speakers.

VIP personal concierge

As a CloudFest VIP, you can call your own personal concierge service to help you make any arrangements you may need – from travel questions and meeting requests to locating personal items. All you have to do is ask.

Special lunch restaurant with gourmet catering

CloudFest has reserved a special restaurant lunch-service for VIP attendees. At Restaurant Venezia, you and your fellow VIPs will be able to enjoy a delicious meal and superior service in a relaxed environment.

VIP treatment at all event hotels

VIPs staying at one of the official CloudFest conference hotels will receive a premium guest experience – including an elevated level of recognition and service, free use of your in-room mini-bar, laundry service, and more.

Access to VIP Lounge

At CloudFest, there's always something exciting going on. But sometimes you just need to break away from the crowd to have a quiet meeting, find a refreshing drink, or charge your phone. The CloudFest VIP Lounge is your private club oasis in the heart of all the action.

Access to 1-on-1 tables

All VIPs have access to our 1-on-1 tables. These are areas set off from the cloud.FAIR with individual tables arranged in a quiet area for personal meetings and discussion away from all the traffic.
There is no substitute for being here
More than 6,500 of your potential customers, peers, and technology leaders will attend CloudFest 2018 in Rust, Germany (March 10 – 16), for a full week of innovation, opportunity, and fun. There will be hundreds of exhibits featuring the latest advancements, insightful keynotes by leading voices in technology, and an agenda full of exciting activities. You won't want to miss a thing!
»If you want to meet the movers and shakers in the industry, this is the place to be.«
Media Production Partner