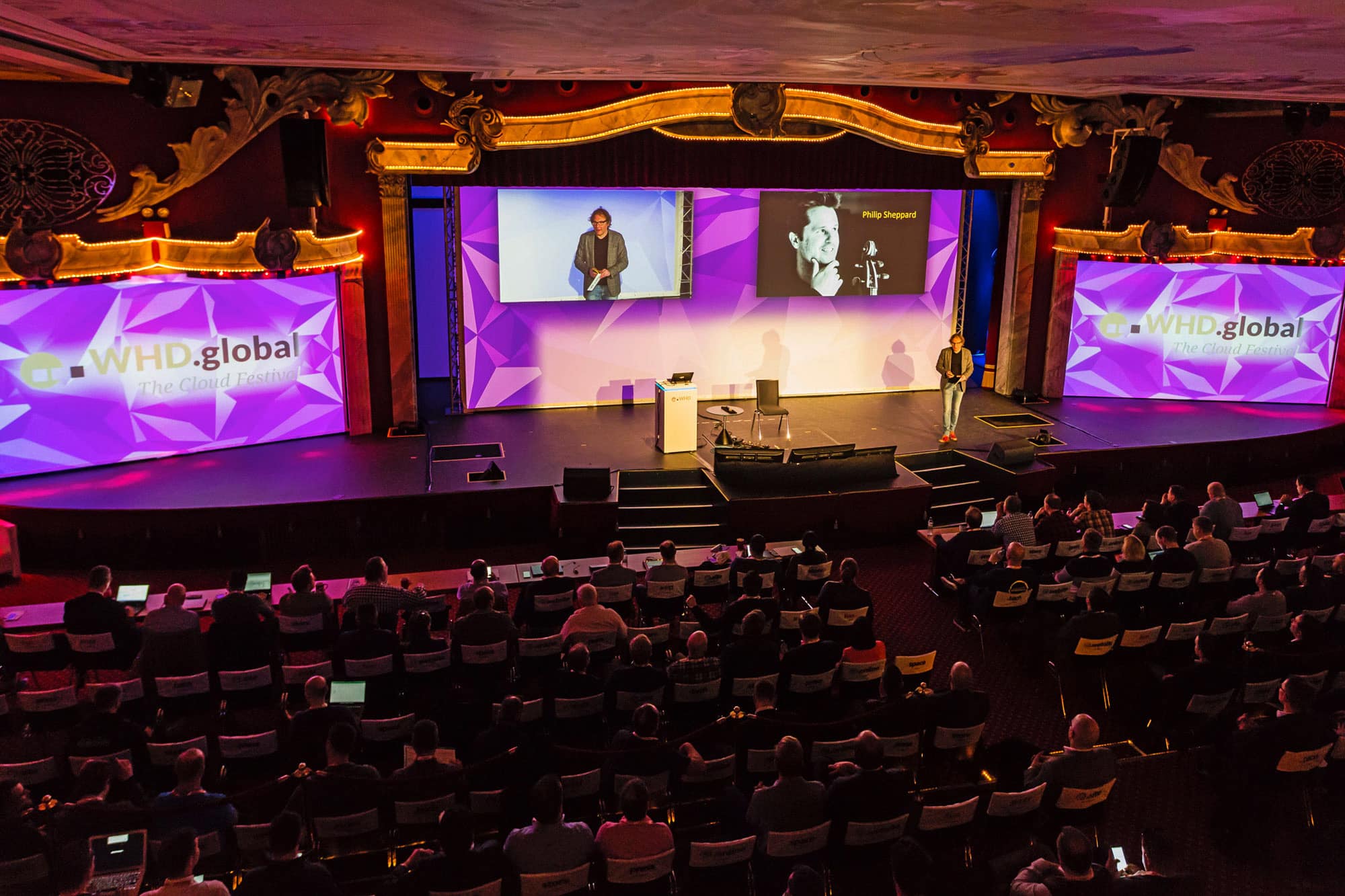 CLOUDFEST
TIMELINE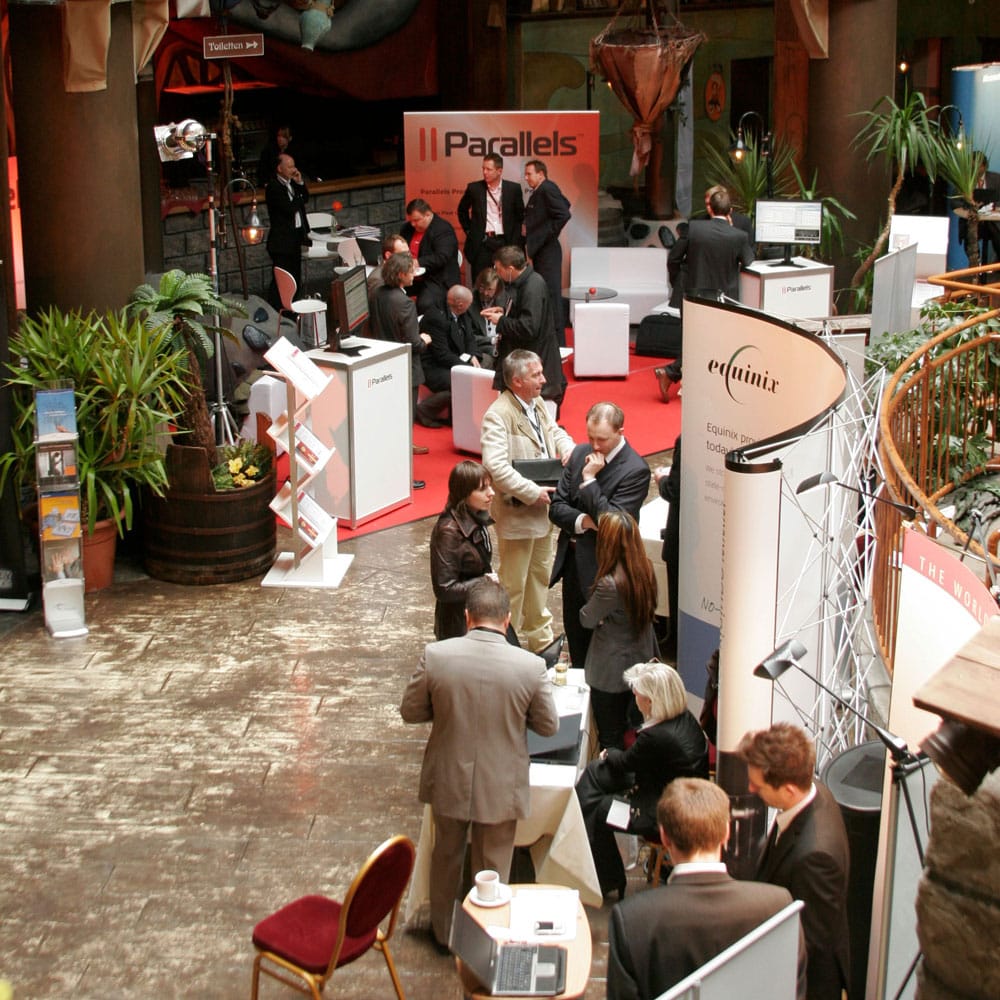 From a Group of Friends to a Huge Festival
The history of CloudFest is still being written. What began as a gathering of 100 people now welcomes over 6,000 attendees at a time. More than 200 exhibitors from around 70 different countries and over 250 different experts in the field attract the brightest minds in the hosting and cloud industry every year. Most of these partners include the biggest names in the computing industry—names like Intel, VeriSign, Dell, HPE, Google Cloud, AMD, Toshiba, and many more.
CloudFest takes place every year in springtime at Europa-Park in Rust, Germany, which is transformed into a different kind of playground. The event is all about the latest technologies, innovations, and product presentations, but also hosts workshops, meetings, and networking. The enormous growth of technology and the challenges we face these days require a focus on the development of real-world solutions during this event. This involves all aspects of safety, security, protection, service quality, and ownership within the scope of online activities.
Besides bringing in top-flight speakers from within the world of the cloud, we reach into other worlds as well, to bring more dimensions of creativity and entrepreneurship to the table.
CloudFest is known worldwide for bringing an element of fun to its event that is rarely seen at tech conferences. In 2019, WHD launched its own music festival, Loud in the Cloud, for that year's edition of CloudFest. The in-house band was joined by DMC of legendary hip hop group Run DMC, as well as rocker Sebastian Bach from Skid Row. Loud in the Cloud is set to become its own tradition, and is returning for 2021.
Looking to the future, CloudFest is committed to producing events that bring visionaries and decision-makers together, foster new ideas, and help attendees proactively drive their industries forward. We aren't content with simply keeping up with changes in the Cloud industry: by pushing the boundaries of what a conference can be, we help our partners and attendees shape the industry themselves. To this day, our events are made with love in Cologne: this slogan is a shout-out to the location of the company's headquarters, where the planning and organization of CloudFest is handled by a passionate and dedicated team.
WorldHostingDays, the company behind CloudFest, is headed by CEO Christian Jaeger, who began his career with WHD and has participated in this event ever since. Soeren von Varchmin, Chairman of the Advisory Board, has a knowledge of the global domain, Cloud, and internet infrastructure markets; and maintains thousands of C-level contacts in this area. The main goal of WHD is to create a community that is constantly working on new innovations, new technologies and the emergence of collaborations—taking the original idea and making that gathering of friends a whole lot bigger.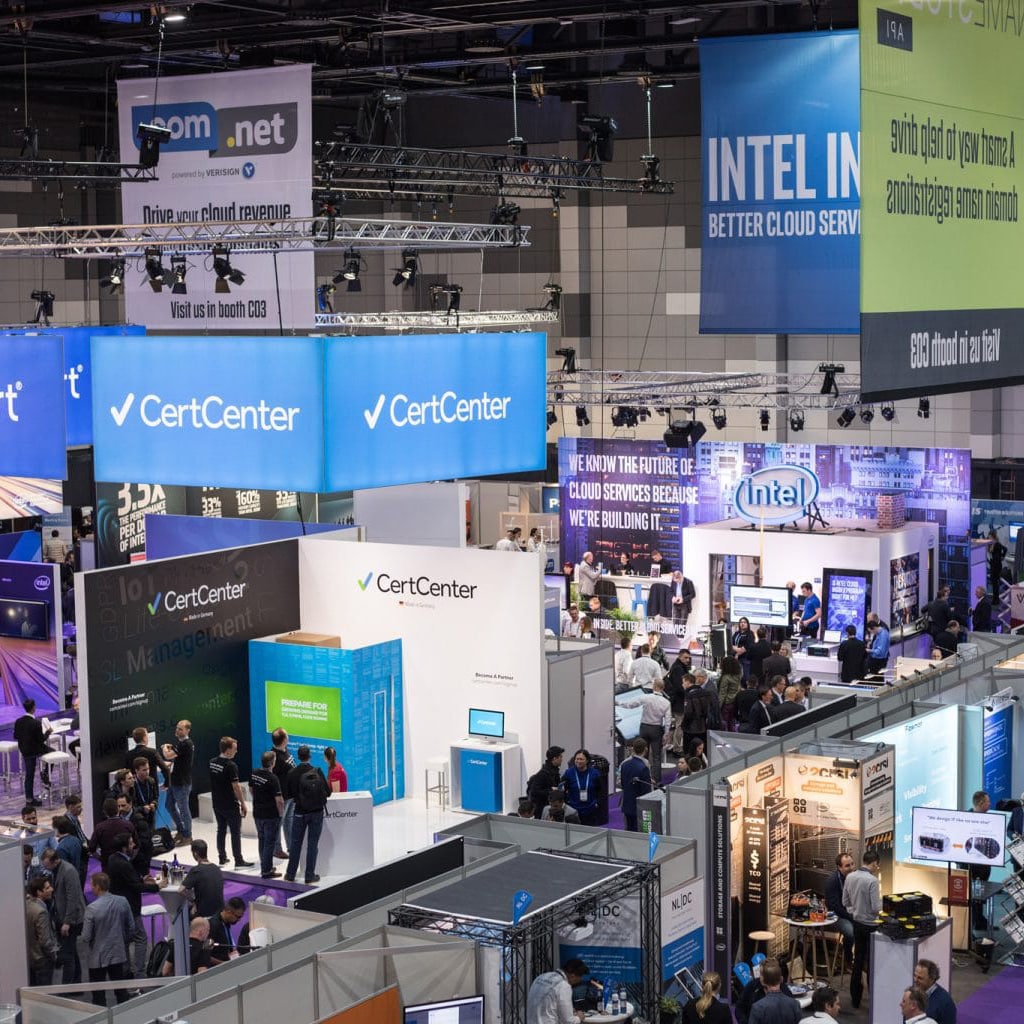 A BRIEF HISTORY OF CLOUDFEST
In the Beginning, There Was Hosting…
The global hosting and cloud services market is gigantic, with over a billion websites worldwide— and everything from mobile apps and social games to email and mission-critical business software running in the cloud. But at the same time, giants like Facebook, Microsoft, Alphabet, and Amazon are fundamentally shaping the social, economic and political landscapes that impact us all. Meanwhile, hackers are stealing data, user information gets weaponized to change the course of democratic elections, and governments are issuing new—and sometimes conflicting—laws and regulations every day. Meanwhile, people are storing more personal information online than ever before. Then a global pandemic happened… so, yes, it's complicated out there.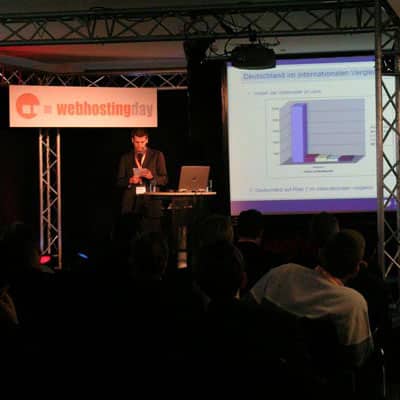 WebHostingDay
Location: LVR Tower Cologne, Germany
Day: 1
Attendees: 150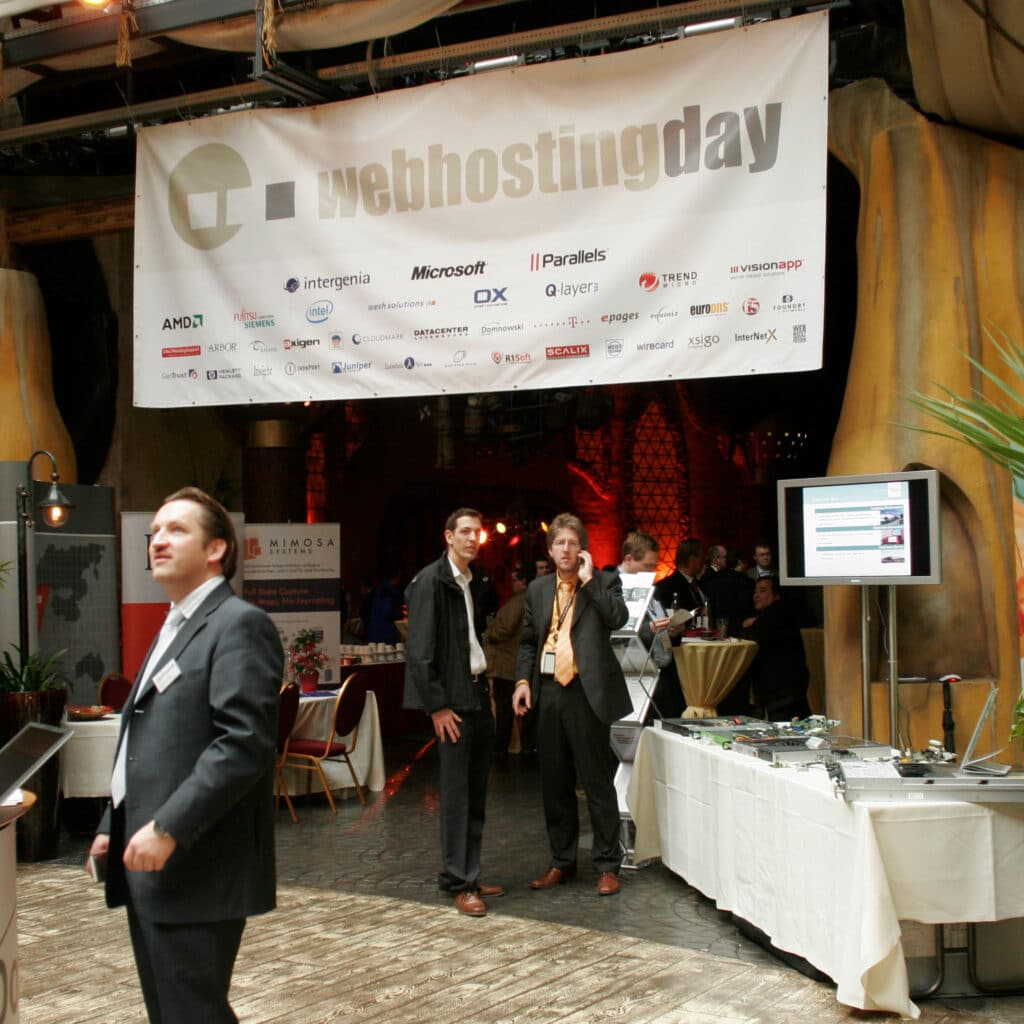 WebHostingDay
Location: Phantasialand Brühl, Germany
Days: 2
Attendees: over the years from 500 – 2850 ppl.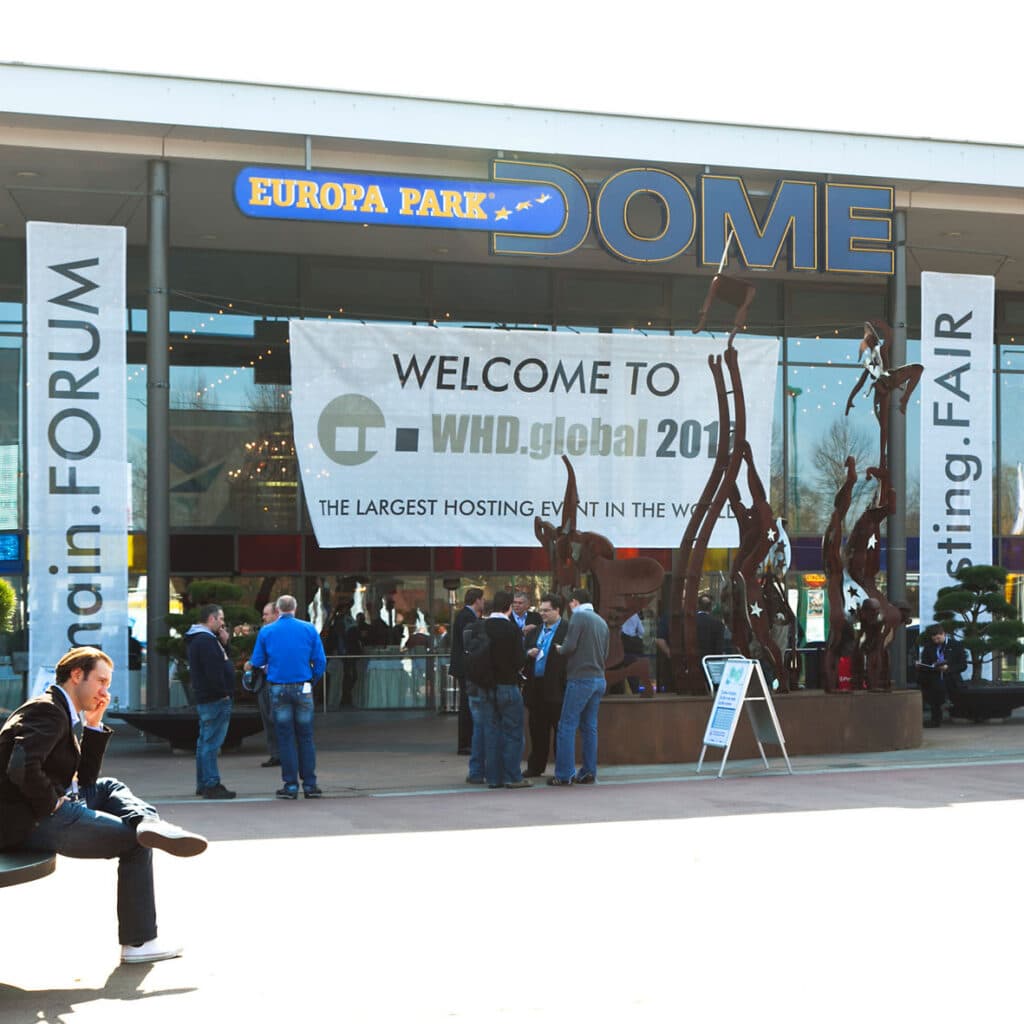 WHD.global
Location: Europa-Park Rust, Germany
Days: 3
Highlights: Julian Assange, Jimmy Wales, SNAP!
Attendees: over the years from 2500 – 4500 ppl.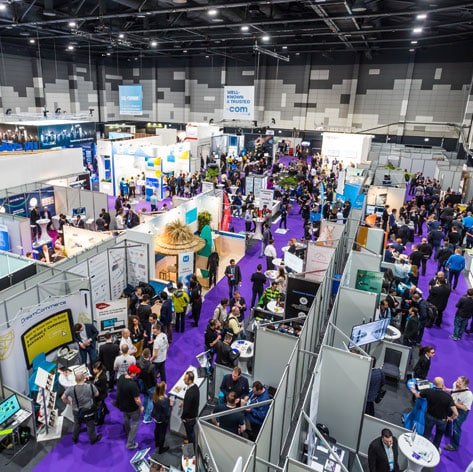 WHD.global – The Cloud Festival
Location: Europa-Park Rust, Germany
Days: 7
Highlights: first Hackathon, Edward Snowden, Buzz Aldrin, Royal Machines, Cooperation with Waterschool
Attendees: over the years from 4500 – 6500 ppl.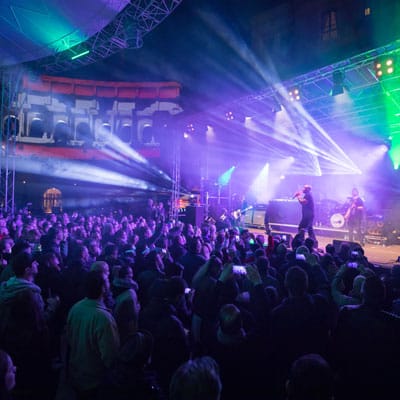 CloudFest
Location: Europa-Park Rust, Germany
Days: 5
Highlights: CloudFest Guatemala School, Birgitta Jónsdóttir, Yuval Noah Harari, Hank Shocklee, Loud in the Cloud Music Festival, Run DMC—what will be next?
Attendees: over the years from 6000 – 7000+ ppl.