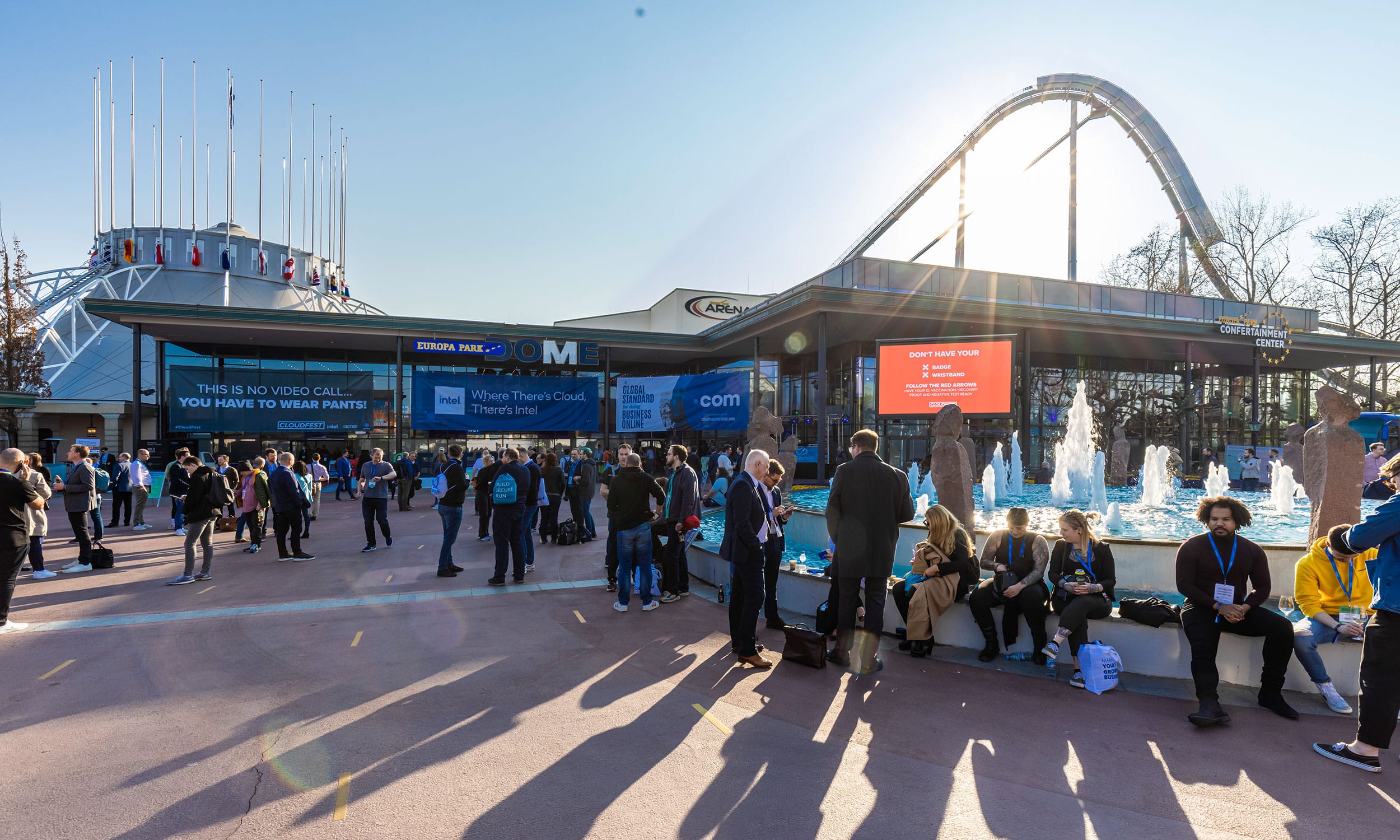 YOUR CAREER
AT CLOUDFEST
Stability While You Rock
We are an established event company with a proven track record in the industry spanning over 15 years. While we love to have fun, resilience is at our core.
Diversity is Power
We are fully committed to building a team with a broad spectrum of backgrounds, perspectives, and skills. Your experience is unique, and it may just be exactly what we need.
We Build Experiences
Our business is designing unforgettable experiences for our customers and attendees, and you will have a direct hand in shaping these—from conception to execution. We're all about that wow-factor!
Work From Wherever
We offer flexible remote working options and are committed to keeping you safe in the current environment. Pets are always welcome in video calls.
Grow With Us
Our experienced leadership team and advisory board has a clear vision to develop our company into a leading live event platform across multiple industries. Right now we're running events for the industries that power the internet and connect the world.
CloudFest Transformed the Event Industry—and We're Just Getting Started.
Come Rock with the Coolest Team on the Planet.
WHD Event is in the human interaction business—we bring people together to make 1+1=100. Our events connect professionals in areas of technology that tie the world together, shaping top-level decisions around how the world uses the internet. Humanity is at the heart of our mission, making sure that the soul of creativity and empathy lives in what we do… and this is what we do:
CloudFest is the #1 cloud computing conference in the world, bringing together the top executives and innovators in the cloud, hosting, and internet service provider industries. Each year we take over a theme park in Germany's Black Forest for round-the-clock learning, sharing, and celebrating with the C-suites of the biggest computing companies in the world—this includes roller coasters, open bars, morning runs, and concerts. We even have our own music festival, with music legends as special guests!
MSP GLOBAL brings together the top leaders in the MSP space to gain the insights and make the connections you'll need to thrive in this constantly-changing industry. We facilitate the connections that will supercharge the businesses of digital enablement professionals through knowledge sharing, partnerships, and world-class networking events.
NamesCon is the premier event series for the domain name industry, exploring the future of digital assets from domains to NFTs and beyond. With events online and around the world, NamesCon brings together the decision-makers and investors who build and grow this person-to-person business. Sometimes our rock-star speakers are actual rock stars.