WEB- PRO /wɛb proʊ/
NOUN (INFORMAL)
Short for Web Professional, i.e. someone who builds websites, installs custom software, and delivers a great web experience for their customers. One who makes it pop.
"We hired a Web-Pro for the site relaunch, and now we're part of the 21st Century!"
How can I scale my creative business without sucking all the soul out of it?
What can the large-scale Cloud offer to help me serve my customers better?
How can I find my next customer... or my next 100 customers?
Web Professionals are converging upon Web-Pros in the Cloud at CloudFest 2021. Meet peers, potential partners, and industry influencers to learn how Cloud Service Providers and Web Professionals can forge a brighter future together.
CloudFest is the world's largest gathering of decision-makers representing cloud infrastructure providers, web hosting providers, ISVs, and MSPs. In 2021, we're inviting all WebPros out there—who help customers bring their businesses online every day—to join us at this one-of-a-kind festival.
Cloud infrastructure only matters if it helps people to make things happen. From helping small business get online to helping them pivot and adapt to massive challenges such as the COVID-19 pandemic, Web Pros do much more than "make it pop". The quick scalability and adaptability offered by large-scale ISVs in partnership with Web Professionals is helping businesses survive previously-unimaginable obstacles.
Web Professionals and eCommerce enablement organizations form a vital link in the cloud-services demand chain—and CloudFest is the best place to forge that link.
Boutique solutions and quick projects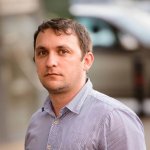 Zsolt Revay G., Regida Solutions
I am a freelance web developer with over 10 years of experience, working/managing custom WordPress based small to medium-sized web projects. My daily activities include backend and front end development, maintenance and performance optimizations.
I work closely with the end client and generally, I'm also part of the project planning team where the technical decisions are always on me. The first thing on the list of technical decisions is the evaluation of the project in terms of resource requirements and advise my clients what hosting provider / hosting package to purchase.
In my opinion "Web Pros in the Cloud" is a great addition to the Cloudfest event because as a web developer I can learn more about hosting options and tech but also share my experience with the hosting providers. Many times the interaction with the hosting providers is done via a ticket system and this results in a superficial human experience. So it is a great opportunity at Cloudfest to connect, socialize and learn from each other.
DevOps and security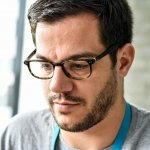 Marc Nilius, WP-Wartung24
I have been working with websites for 22 years on projects large and small, including 15 years as an entrepreneur.
For more than five years I have focused my work on WordPress: I offer extensive technical support for WordPress websites, including ongoing maintenance with updates and backups.
My work includes security checks, repairing hacked websites, WordPress installations, and SSL facilitation. My clients use a wide variety of hosting providers—I advise them on selecting the best host to work with, including any necessary hosting changes and website relocations.
"Web Pros in the Cloud" makes CloudFest even more interesting for me, because I am addressed directly as a service provider for technical tasks in my area. Contact with the hosting and Cloud industry—as well as further training in this area—is essential for me so I can keep providing my customers with perfect advice.
Large and complex projects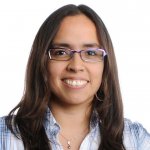 Maria Aragon, Acoco Web
I've been working on web projects for over 12 years, and building WordPress websites for SMBs since 2014. For most of my customers I serve as their digital project manager, helping them navigate the complexities in building an online identity, starting with selecting a hosting provider. I help them understand the features they need and why they need them, depending on the type of business and how they want to grow.
To best help my customers, I need to know the environment myself—I'm always learning the various changes in the technology that are constantly emerging. This is why I really like "Web Pros in the Cloud" being part of CloudFest: I can not only get a lot of information on the newest cloud services and companies, but also meet other professionals like me. We can share our experiences, learn from each other, and possibly even create new partnerships.
Large and complex projects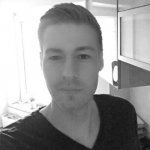 Sebastian Thomas, web://contact GmbH
I've worked as web developer with customers in a wide variety of industries since 2008.
I mostly focus on back-end development, but I also handle front-end and DevOps jobs like configuring build tasks with webpack or setting up an CI/CD-pipeline.
Depending on customer and project requirements, I implement solutions ranging from statically-generated sites to more complex sites with JAMstack.
I think a topic like Web Pros totally makes sense as part of CloudFest. We, as developers, depend on the Cloud and work on a daily basis with services from a lot of the exhibitors. This is a great opportunity to share thoughts and ideas about the services we love.
CLOUDFEST IS NOT
A TYPICAL CONFERENCE
Open Source is important to us
Hackathon
Open-source sessions
Platform for associations and collectives
We know how to connect people
Speed Networking: find your new partner fast!
Unlike a CMS summit, we connect enthusiasts from all systems with our partners from CMS Garden, Joomla, Plesk, WordPress, and more.
Creativity is in our DNA
We take over a theme park for our festival
Other conferences bring rock-star marketers onstage, but we bring actual rock stars—we've also formed our own band
NOBODY DOES A DESIGN DEGREE TO STUDAY SALES FUNNELS
46%
of web designers say that their biggest challenge is finding new clients, making is the most commonly cited pain point of all.
66%
of web designers say that the creative process remains their favourite thing about web design.
(Web Design Statistics 2019, Sitejet)

TAKE YOUR DREAMS
TO SCALE
WEB PROFESSIONALS AND CLOUD SERVICE PROVIDERS ARE STRONGER TOGETHER
Opportunity in Trust
The Cloud, by its very nature, is all about outsourcing. It's easy to trust a web professional on implementation, while continuing to trust a channel partner on management and systems design. Between you and your channel partner, your customer knows that their most valuable work is in safe hands. When you earn your customer's trust, you make them a partner as well.
Opportunity in Development Tools
When it comes to efficiency and feature creation, web professionals have the most developers—you'll always outpace other industry players on feature richness, so it makes sense to leverage that in seeking your channel partners.
Opportunity in Profit
Partnerships between WebPros and large-scale channels allow both of you to win revenue from different parts of the demand and value chains that you could not access on your own.

WHAT WE'VE GOT COOKING FOR YOU
@ROCKCAFE OPEN TUE-THU FROM 9 AM - 6 PM
Creative, relaxed, and inspiring atmosphere
Co-working tables, lounge area, and informative sessions so you can work, share, and network all in the same place
Community-driven content
Expert tables, master classes, special guest speakers
Presentations and hands-on demos
Tools and techniques to help you build great things for your customers
Saturday - Monday
MARCH 20-21
Hackathon
5th Annual CloudFest Hackathon
Tuesday
MARCH 22
Main Event
Creative Hub
Discover the latest and greatest open-source tools for the WebPro community
Meet and greet with partners for Happy Hour
CloudFest sessions
Learn about topics such as the Future of DIFM and Best Practices for CSP Partnerships in our WebPro Track on the main CloudFest stages in Panel and Keynotes
Wednesday
MARCH 23
Main Event
Creative Hub
Meet with peers, network, or just get some work done
Meet and greet with partners before the evening's main entertainment
CloudFest sessions
Learn about topics such as the Future of DIFM and Best Practices for CSP Partnerships in our WebPro Track on the main CloudFest stages in Panel and Keynotes
Thursday
MARCH 24
Main Event
Creative Hub
Your home away from home hosts another unconference, as well as dedicated get-it-done time: catch up on work, or learn something new
Last meet-and-greet with potential partners before the final party of CloudFest 2021
CloudFest sessions
Learn about topics such as the Future of DIFM and Best Practices for CSP Partnerships in our WebPro Track on the main CloudFest stages in Panel and Keynotes
WEB-PROS IN THE CLOUD
TRACK ON OUR STAGES
Cloud Service Providers specialize in lead generation, customer acquisition, and account management. WebPros are career website-builders who live and breathe the creative process. Both disciplines understand the same thing: a great website isn't a product—it's a service.
DIFM websites are the next logical step from DIY, especially for small businesses. Find the WebPros who can help you deliver a top-notch customer experience. CloudFest will shed light on the opportunities between CSP and Web Professionals in this special track that addresses WebPros, CSPs, and CSVs alike.