CLOUDFEST HACKATHON 2023 RECAP
A Game-Changer for
Open-Source Tech!
April 7, 2023, by Carole Olinger, Head of CloudFest Hackathon
Close to 120 hackers from all over the world gathered at Europa-Park Rust, Europe's biggest amusement park, for the CloudFest Hackathon 2023. Working on innovative and game-changing solutions to open-source tech challenges, this year's event attracted the largest attendance yet, increasing last year's 'Greatest Hackathon Ever' by almost 50%!
In a collaborative and dynamic environment, software engineers, developers, and web professionals had the unique opportunity to demonstrate their talents and develop new skills. The vibes were fantastic, as seen on social media hashtags #CFHack and #CFHack2023.
Let's dive into the highlights of this year's record-breaking CloudFest Hackathon, including the winning projects, our partners, and some epic photos.
---
Game-Changing Hackathon Projects
We are thrilled to showcase the eleven exceptional projects that emerged from the CloudFest Hackathon 2023, all of which have the potential to make a significant impact on the industry and the open web. From web applications to software tools, these projects represent the best and brightest ideas from the event's talented participants.
The projects were selected based on a range of criteria, including innovation, impact, and technical complexity, and we are proud to have been the enabler of their development.
---
Results-Oriented Projects
To ensure that all the project teams had a clear and achievable vision for their work, we enlisted the help of two experienced hackers— Lucas Radke (Automattic) and Alain Schlesser (XWP)—who worked closely with our project leads. Together, they provided guidance and support in refining project ideas and setting goals for the hackathon.
Their contributions were invaluable in helping our teams to stay on track and make the most of their time at #CFHack2023!
And now, without further ado, here are the game-changing projects from CloudFest Hackathon 2023 that you'll be hearing more about in the coming months: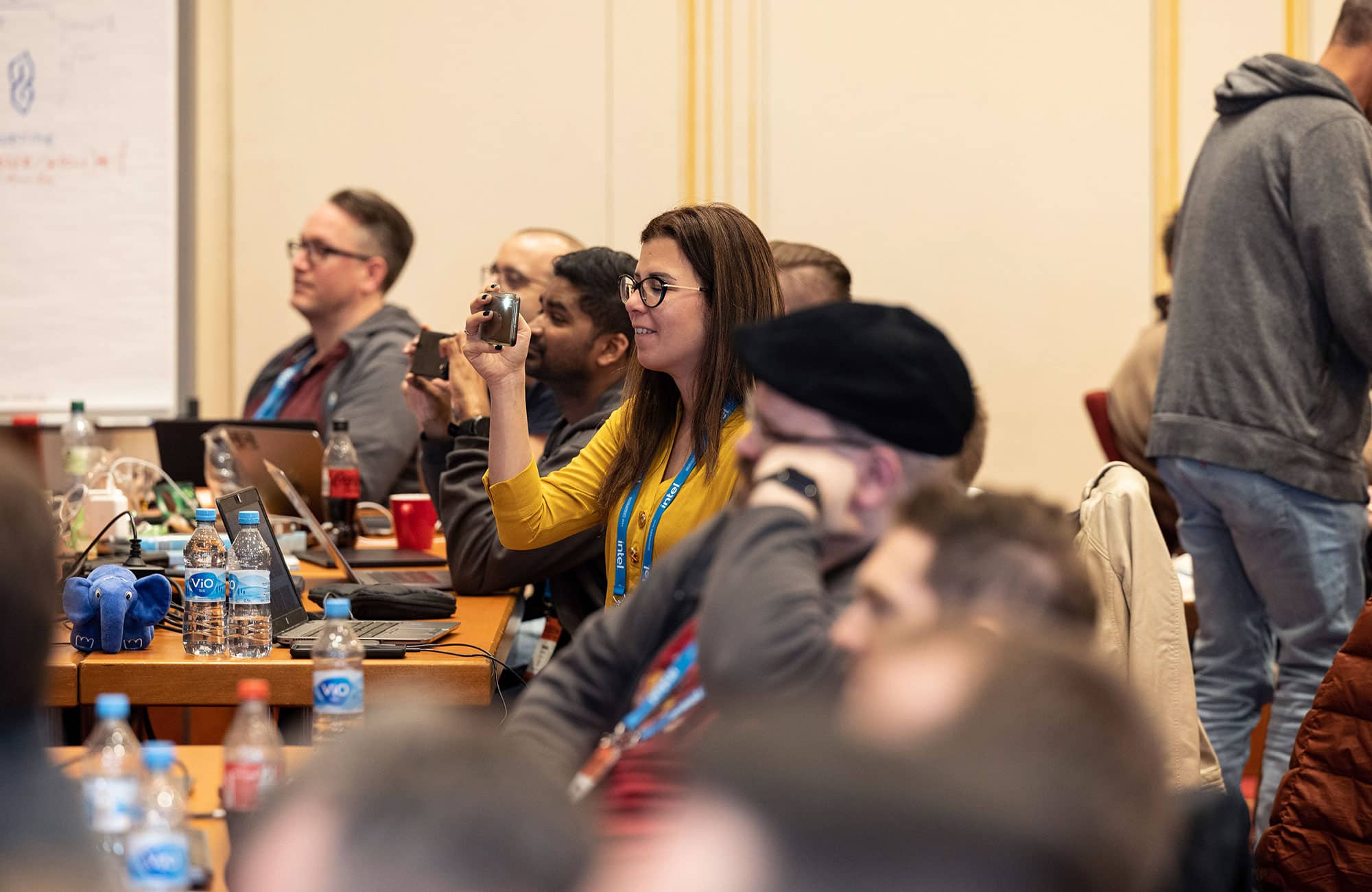 Hack for a Purpose: Friendly Competition at #CFHACK2023
At CloudFest Hackathon 2023, we wanted to do more than just recognize outstanding projects – we wanted to make a real impact. That's why we partnered with the Groundbreaker Talents initiative, a program that funds scholarships for vocational training centers in Uganda specializing in development and IT education.
Thanks to the incredible contributions of our attendees and the unwavering support of our partners and the open-source communities, we were able to raise €3,500 for this worthy cause. We're thrilled to announce that World Hosting Days GmbH has added another €1,500, bringing our total donation to €5,000—enough to fund a full scholarship for a future female developer in Uganda.
By supporting Groundbreaker Talents, we aim to help create a sustainable livelihood for young developers in Uganda, while also contributing to a better, and more diverse open web. We're proud to have played a part in this effort and can't wait to invite the scholarship recipient to join us at CloudFest Hackathon 2024!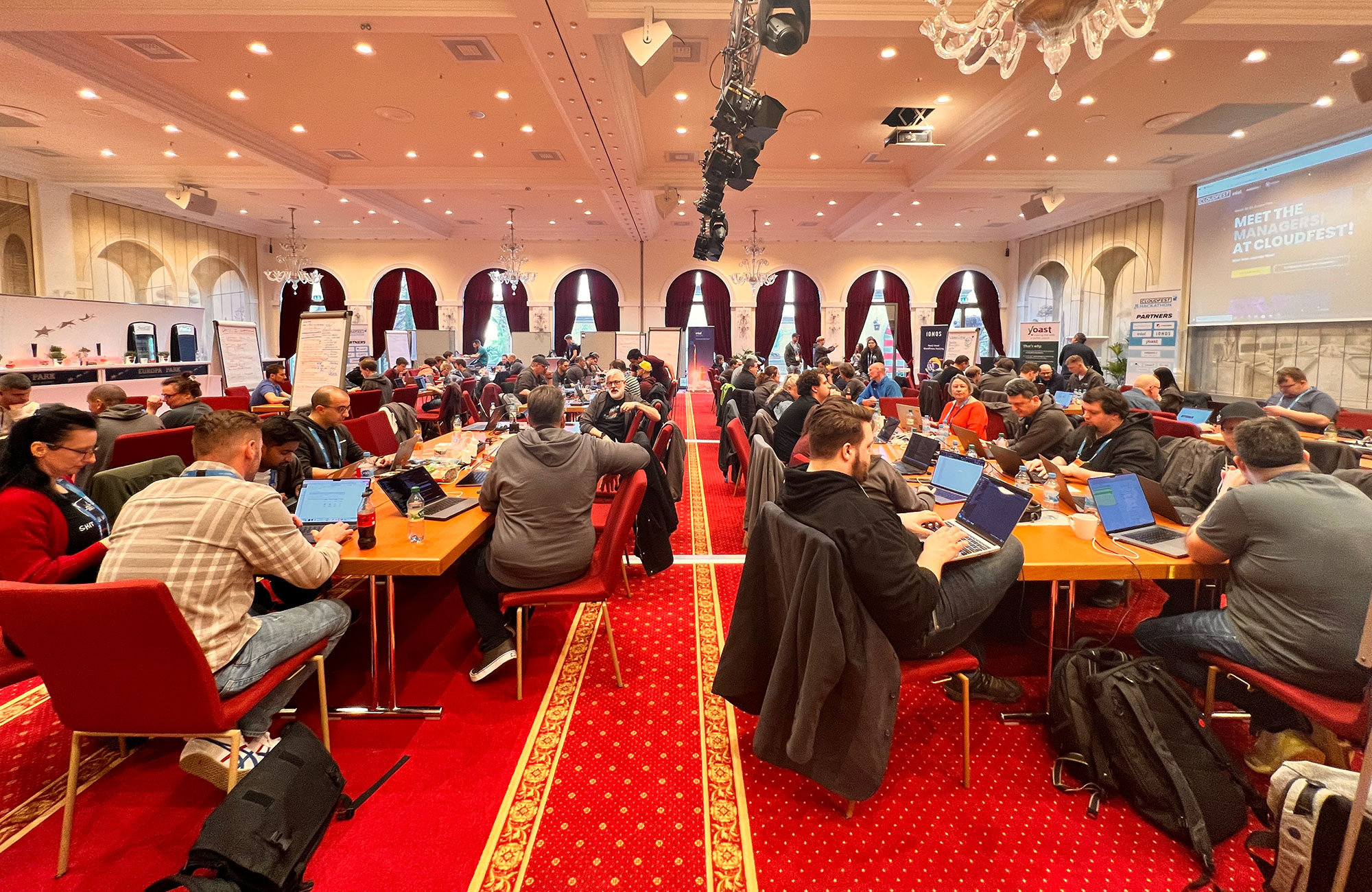 CloudFest Hackathon 2023 Award Winners
At CloudFest Hackathon 2023, a distinguished panel of eight judges—including the Head of CloudFest Hackathon, the two project mentors, and representatives from our partners and open-source contributors—had the tough job of selecting the winners in the following award categories
Overall Hackathon Winner
After much deliberation, we're thrilled to announce the team emerging as the ultimate #CFHack Champion at CloudFest Hackathon 2023:
Eco-mode – reduce outgoing network traffic of your WordPress server
Congratulations to the talented and dedicated project leads and team members who brought this game-changing project to life.
This award has been proudly sponsored by Extendify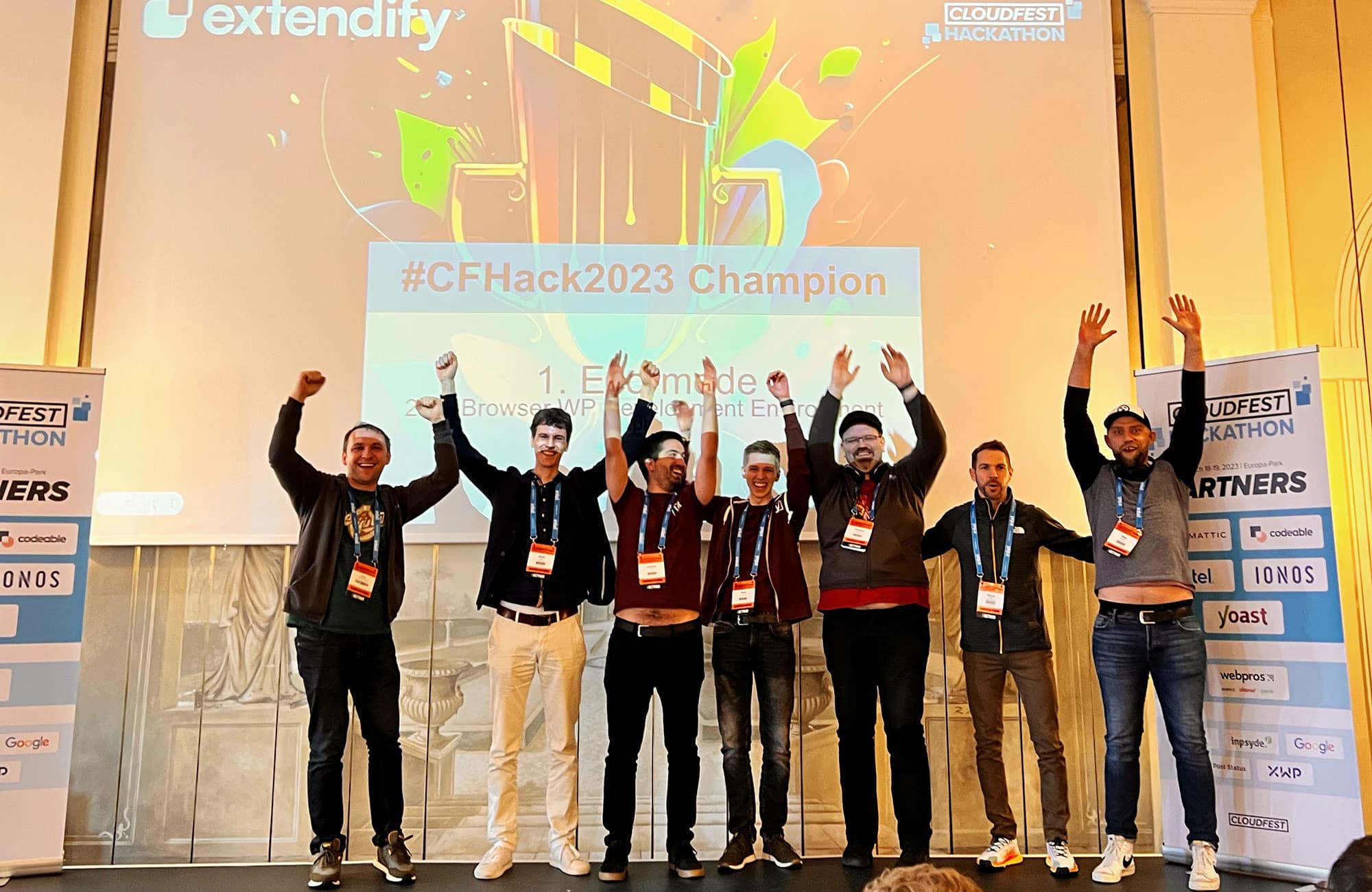 CloudFest Hackathon 2023 Photos, Project Websites, and Media Coverage
Check out the photos from the event on the CloudFest Hackathon Flickr page:
👉 Hackathon Flickr
👉 Hackathon Attendee and Partner images
Blog Posts, Articles, Podcasts, and more
👉 WP Tavern
👉 WP Sofa
👉 Maria DB Foundation
👉 Yoast Eco-mode
👉 Webwisser
👉 Birgit Olzem's Blog
👉 Bernhard Kau's Blog
👉 Wapuugotchi Blog
---
Hackathon Review on the CloudFest Arena Stage
Our Head of CloudFest Hackathon, Carole Olinger, and star emcee Jeff Hardy took to the Arena stage at CloudFest to share their thoughts with the CloudFest audience on the incredible energy and creativity that characterized the event. Together with some representatives from the teams, they discussed the impressive projects that emerged from the hackathon, as well as the strong sense of community and collaboration that made it all possible.
Be sure to check out the CloudFest Arena recordings for their full recap of the unforgettable #CFHack2023 experience!
#CFHack2023 Eye Candy