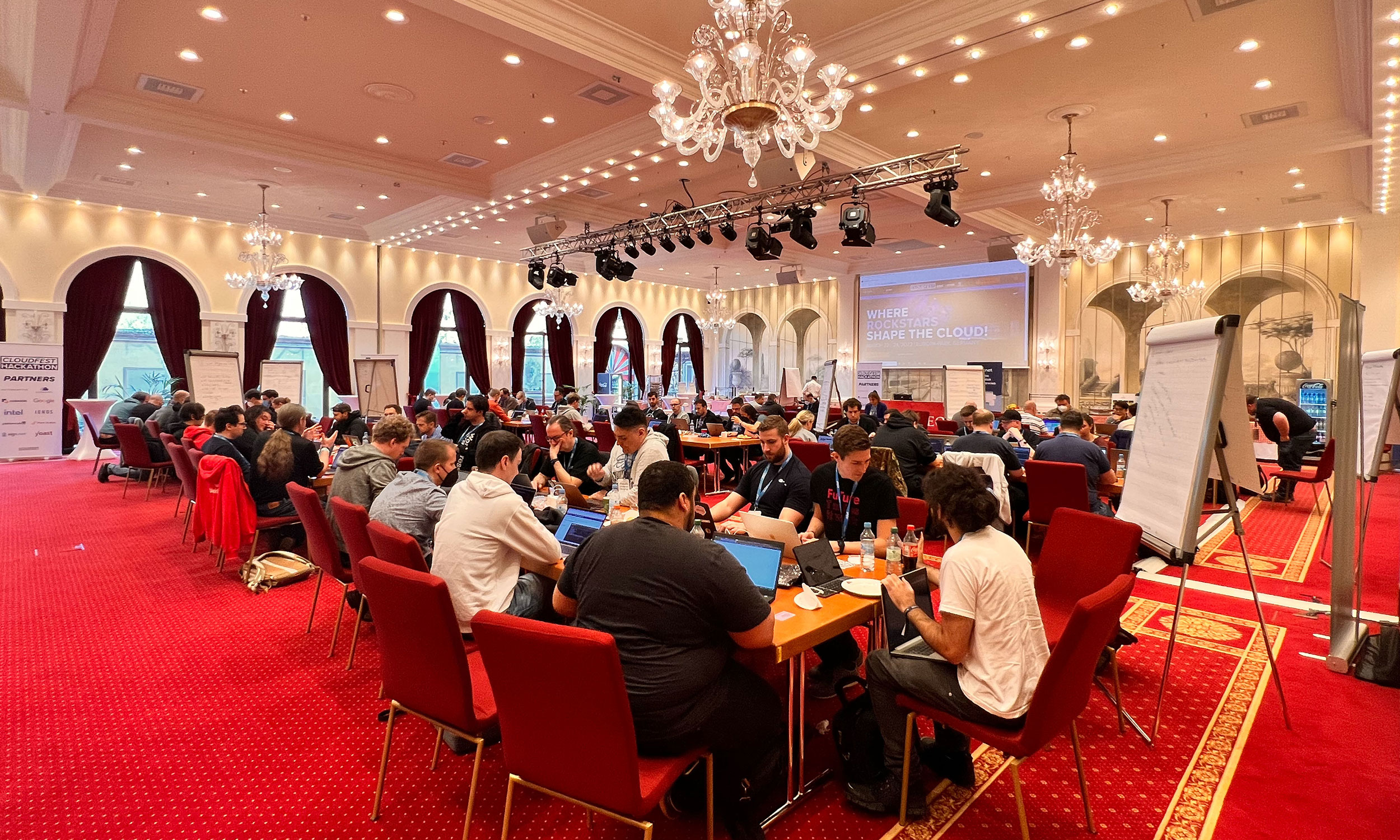 6th Edition
CLOUDFEST
HACKATHON
March 18-20, 2023 | Europa-Park, Germany
In five editions, the CloudFest Hackathon has been turning ideas into reality and setting real open source milestones for existing projects – at lightning speed! Web professionals from across the cloud industry team up to create innovative solutions to nagging tech problems in OSS. Experience the power of the open-source community in action – because it all starts with YOU!
At a Glance
What's New for 2023?
Increased Efforts for More Diversity
Early Arrival Possible at a Reduced price
New Social Activities in the Pipeline
Subsequent WordPress Day on Monday
Three Nights in a 4* Europa-Park Hotel
Here's how it went down during the last edition
Who Should Attend?
Team up, bring an idea into life, set new milestones to existing projects and release your Hackathon results into the wild!
You will be working with other passionate hackers who are equally excited to make a positive contribution in the #OSS world (starting with GitHub, of course).

Results of the Hackathon will also be showcased to the 7,000+ attendees of CloudFest. Harness the power of open source and make some magic happen!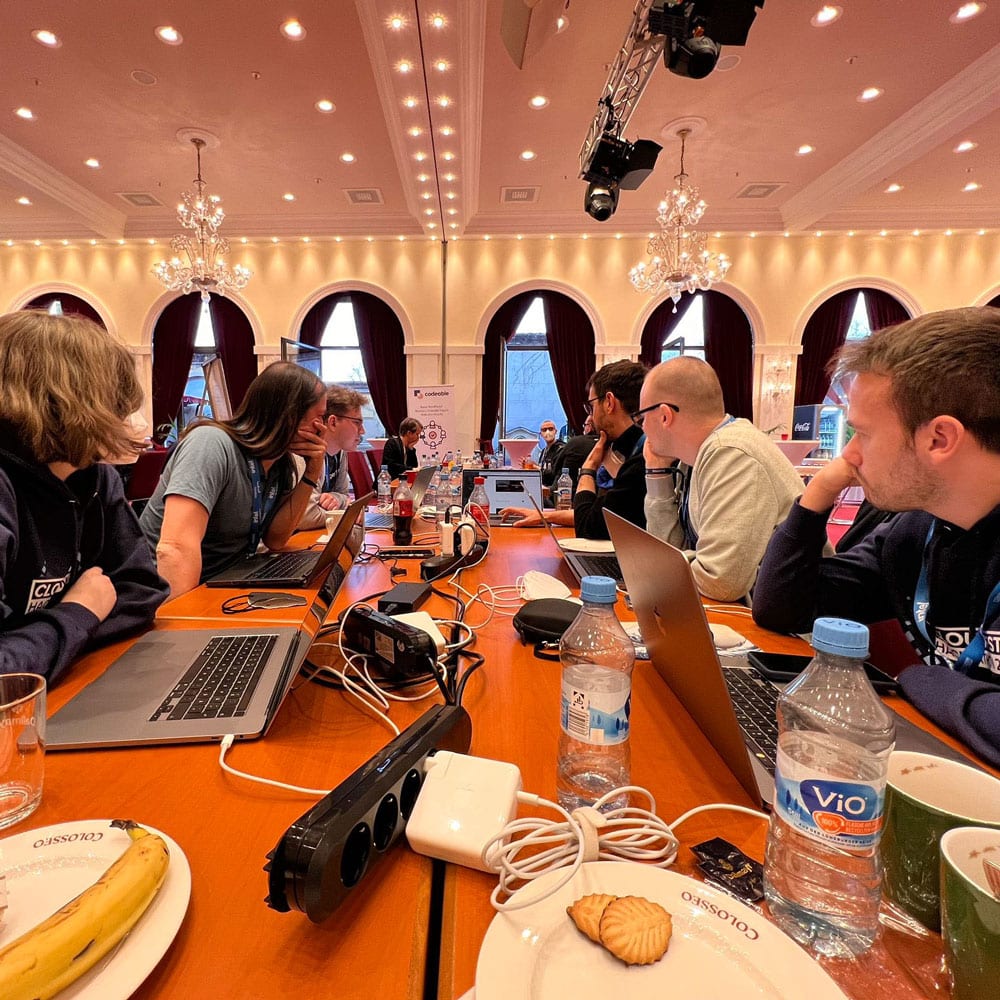 Attendee Profile
The event is mainly targeted, but not exclusively limited, at Web Developers, Software Engineers, Sys-Admins, Frontend & UX-Designers with the following skills
We are actively striving for a diverse and productive group of participants with different backgrounds, skills, and knowledge to bring about big and positive changes together in the open-source world.
That's why we also welcome applications from system & infrastructure engineers (DevOps), data scientists, sysadmins, designers, marketers and other web professionals with interest in the Cloud & Hosting industry for our projects.
Diversity and Inclusion
One of the top priorities of the CloudFest Hackathon is to encourage diversity and create a welcoming and safe atmosphere for all. In 2023, we want to further increase our efforts in this regard. This is why we will team up with experts and representatives of underrepresented groups in tech.
We also want to ensure we can meet the needs of our attendees when it comes to dietary requirements and accessibility, in general. That's why we include related questions in our application process at a later stage.
We expect all our attendees to be considerate, respectful, and collaborative towards each other and to refrain from demeaning, discriminatory, or harassing behavior and speech.
Feel free to reach out to us for questions and suggestions:
hackathon@cloudfest.com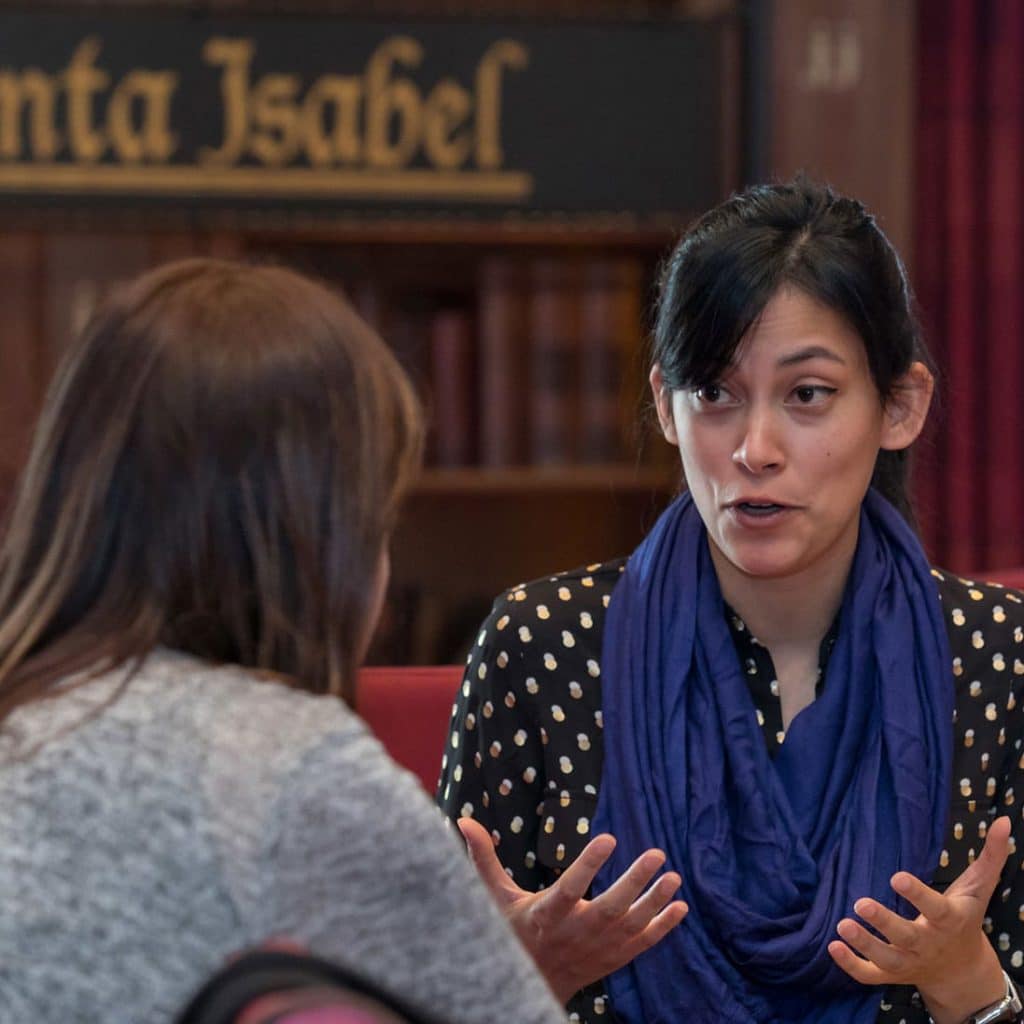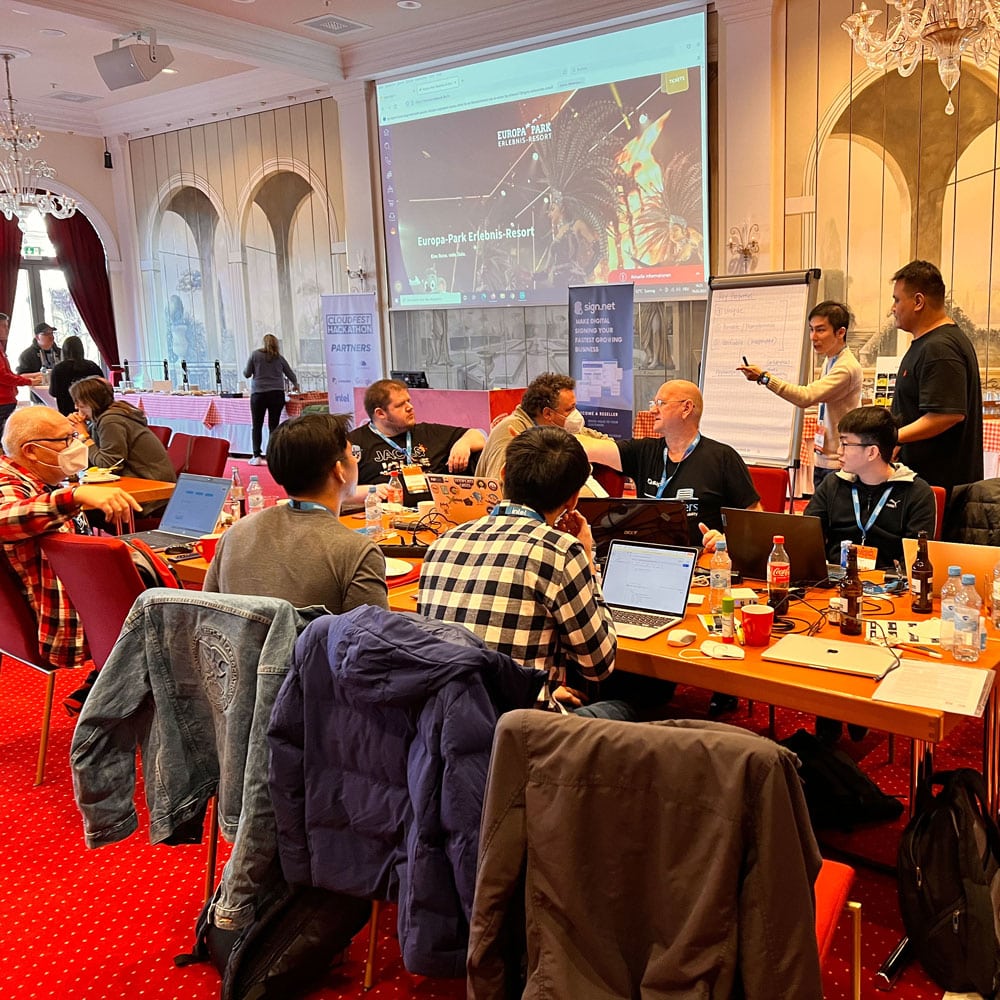 Come Hack with Us!
CloudFest Hackathon takes place the weekend before the main conference at the Colosseo Hotel at Europa-Park Rust in Germany.
From Saturday through Monday afternoon we invite all attendees to support the open-source community with their time and knowledge while we cover all costs:
Three nights in a four-star Europa-Park Hotel (March 18-21) – including full catering & drinks!
The presentation of results will take place during the main event on a CloudFest stage!
You'll get a free ticket for CloudFest once your application gets selected to attend the CloudFest Hackathon – accommodation after Tuesday will be up to you.
Apply NOW for Your Free Spot
We expect a record number of interested hackers and want to ensure we select a dedicated and diverse group of participants who will take open-source projects to the next level – in the best interest of the participating communities.
For this reason, we have adapted our application process:
Use the form below to apply for an open slot at the event. This is NOT a registration.
We'll notify you by email if your application is approved, and give you a link to register for CloudFest using a special code. Within moments, you'll be confirmed for both the 2023 Hackathon and the main festival! 🎉
If you have questions about participating in the CloudFest Hackathon, check out our Hackathon FAQ.
Applications close on January 12th, 2023!
Work in the Cloud, But Not a Hacker?
If you don't want to take part in the Hackathon but do want to attend the main CloudFest event, we invite you to register.
We Kick Open-Source Projects into High-Gear!
Projects for 2023
The 2022 Hackathon saw a global gathering of web professionals working together on eight different and exciting projects. Again, projects for 2023 will all be not-for-profit, interoperable, and – of course – open-source. Ideally, they are related to the hosting industry, hackable and beneficial for different actors of the industry present during CloudFest. To encourage friendly competition between the projects, there will be a jury to determine a winner in different categories.
---
Goal-Oriented Projects
What outcome do you expect for your project after three days? We're happy to assist you with mentoring by two experienced hackers who can help you define your vision:
Alain Schlesser
Freelancer /
Software Engineer at XWP
Maintainer WP-CLI &
WordPress Core Contributor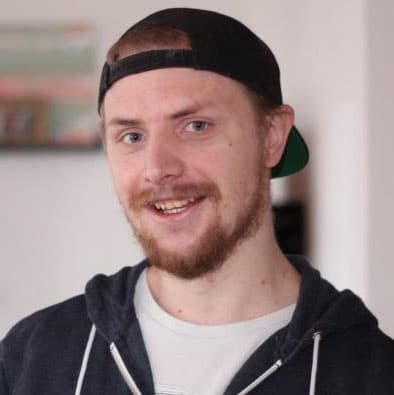 Lucas Radke
Freelancer / Product Manager at Automattic – WordPress VIP
Hosting Team Rep in the
WordPress Community
Already have an interesting #OSS project idea but want preliminary feedback from our mentors?
Reach out to us: hackathon@cloudfest.com
We will contact you so we can put the finishing touches on your project idea together. 🤝

Would you like to find out more about the projects we've been working on during the 2022 edition?
👉 Check out our CloudFest Hackathon 2022 page for more info!
Pitch Your Project!
Do you already have an idea that fits the open source ethos and will benefit from the combined skills of our CloudFest Hackathon attendees?
You can register your project pitch directly here, so what are you waiting for?
We can't wait to learn more about your brilliant ideas!
Become a Hackathon Partner!