GREEN LIGHT!
CloudFest 2022 Gets the Go-Ahead from Local Authorities
Over the last weeks we have been in extensive exchange with the venue Europa-Park, local authorities and the responsible federal state government of Baden Württemberg.
We have now received final confirmation that CloudFest 2022 can take place as planned from March 22-March 24. The current expectation is that all trade shows will be allowed by the time CloudFest takes place as more and more restrictions continue to be lifted. Already today, in most parts of Germany trade shows are allowed and happening.
If for any foreseeable reason the restrictions should not be lifted in general, we have received confirmation that CloudFest will be granted a special exemption permit and can take place as planned.
The safety of our attendees is our top priority. This set of CloudFest Covid rules is established to create a zone of safety for everyone attending CloudFest—and indeed to be sure that this festival can happen in the first place. Only by meeting these standards can we deliver the safest possible experience once you arrive at Europa-Park.
All validated CloudFest participants will be required to provide proof of a completed vaccination against COVID-19/ or recovery AND a negative professionally administered rapid-antigen test within 24 hours of your arrival (You'll see local testing locations in Rust in our Covid FAQs, but we suggest testing before you get on the road!). You'll only need to present this proof once, and you can present it at any of the Europa-Park luxury hotels or the Information Desk located at the main entrance to CloudFest.
Attendees are highly encouraged to receive a booster vaccination, if eligible.
All policies and mitigation efforts remain subject to applicable laws and public health guidance and the circumstances at the time of the event. We will have more information soon as our policy evolves with specifics regarding testing, masking and social distancing. Here you'll find the rules that everyone is expected to follow, as well as some FAQs.
All CloudFest attendees, staff, and volunteers are asked to adhere to the Health Pledge, which you'll find below.
All CloudFest staff and volunteers on-site at the Conference and Festivals will have shown proof of full vaccination.

Several rapid-testing centers are close by if needed. Rapid-antigen and PCR tests will be available at no or low cost.

Masks will be required in all conference session rooms, exhibitions, registration, and pre-function areas.
Masks will be strongly encouraged in all other areas and where social distancing cannot be maintained.
Social distancing of at least 1.5m is recommended where possible.
Hand sanitizing stations will be provided throughout conference and exhibition venues.
Europa-Park, like all of our event venues, has enhanced its mitigation efforts by increasing the cleaning frequency of high-touch surfaces.
Additional measures and updates will be provided closer to the event. Check back often and keep an eye out for email updates.
CLOUDFEST CORONA QUICK GUIDE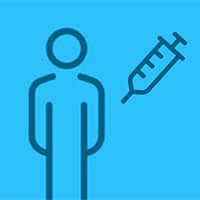 PROOF OF VACCINATION OR RECOVERY REQUIRED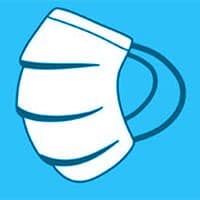 WEAR YOUR FFP2 FACE MASK
(N95, KN95, KF94, P2, DS2, PPF2)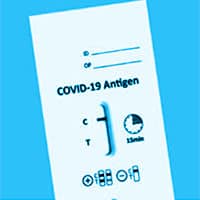 Negative Rapid Test Result w/i 24hrs of Arrival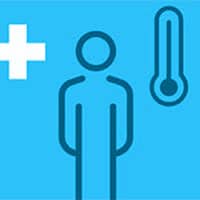 DON'T COME TO THE EVENT IF YOU FEEL ILL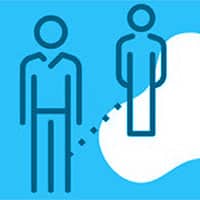 RESPECT PERSONAL SPACE
HEALTH PLEDGE | YOU ARE COMMITTED TO
Adhering to CloudFest COVID-19 policies and mitigation measures, i.e. everything on this page that you're reading right now.
Wearing masks properly when required, over both the nose and mouth. You know how this works by now.
Practicing respiratory etiquette when masks are not required, such as covering your nose and mouth when coughing or sneezing. Hopefully, we don't have to tell you this.
Implementing good hygiene, such as frequently washing or sanitizing your hands.
YOU WILL NOT PARTICIPATE IN OR ATTEND ANY CLOUDFEST EVENT IF ANY OF THE FOLLOWING APPLY TO YOU
You have tested positive for COVID-19 and have not complied with isolation rules.
You are experiencing symptoms consistent with COVID-19.
CloudFest supports you in your individual efforts and personal responsibility in combating COVID-19 —and reserves the right to revoke or suspend access to anyone for endangering the health and safety of fellow attendees, staff, and participants by not following these rules.
FAQS
What are Germany's current travel restrictions regarding my home country? Will I have to quarantine when I arrive?
What counts as "fully vaccinated"?
What constitutes full recovery?
Where Can I Test Myself Before CloudFest?
Are COVID tests really that cheap in Germany?
How do hotels control COVID?
How do I prove vaccination or recovered status?
WHAT DO I DO IF I TEST POSITIVE FOR COVID-19 BEFORE CLOUDFEST STARTS?
What kind of mask can I use at CloudFest, and when getting to CloudFest?