AGENDA SNEAK PREVIEW
Three days, three themes, three parties—and many ways to learn and share: CloudFest is putting its spin on digital events! Here's a taste of what you can expect as the world's biggest cloud computing conference returns. These sessions shake up our presentation style: we kicked out PowerPoint and replaced it with fast-paced conversations and high production values. This is only the beginning: get ready to see these three days fill up with more speakers and expert panels. Our agenda will help you spark conversations of your own on our networking-first platform, so reserve March 23-25 for CloudFest 2021!
DAY 1
THE INTELLIGENT CLOUD
MARCH 23
The trusted foundation of the Cloud
Rebecca Weekly, Intel | Hannes Schwaderer, Intel
Are current server system designs still good enough for a bright digital future?
Sebastian Noelting, RNT Rausch
How Will We Store Exabytes of Machine-Created Data?
Rainer Kaese, Toshiba
Software Performance and Efficiency in the Cloud
George Chaltas, Intel
GAIA-X: Reshaping Data Infrastructure for Europe and the World
Andreas Weiss | Oliver Mauss | Markus Leberecht | Rainer Sträter | OVH
AI and Radical Lullabies
Oleg Stavitsky, Endel
Loud in the Cloud Music Festival
powered by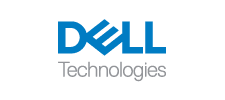 DAY 2
WEB PROS IN THE CLOUD
MARCH 24
VERISIGN KEYNOTE
Verisign
Don't Just Make It Pop—Make It Rock!
Aaron Draplin, Draplin Design Co.
Fireside Chat - James Gosling
James Gosling, Inventor of Java
Transformation of Hosting Business to Meet Evolving Web Pros Requirements
Virtuozzo
Doing good – feeling good? Let´s talk charity!
Leoni Rossberg, Entrepreneurs for Knowledge | Soeren von Varchmin, CloudFest
Targeting SMBs: How COVID-19 Should Change Your Target Market
Connection Party
powered by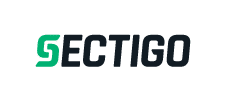 DAY 3
THE SECURE CLOUD
MARCH 25
Security Services Market Overview & Forecast for 2021
Phil Shih, Structure Research
What You Need To Change About Your Strategy Post-Pandemic
Fourth-Generation Espionage: Spy Games, Super-States, and Cybercrime
Sir Alex Younger, Former head of the British Secret Intelligence Service - MI6
The Journey that Changes Everything
Cassie de Pecol, First Woman to Travel Every Country in the World; Speaker, Author and Creator
Defining Cybersecurity Enforcement Responsibility
Intel, Verisign, Sectigo
Cloud Unchained Party
powered by