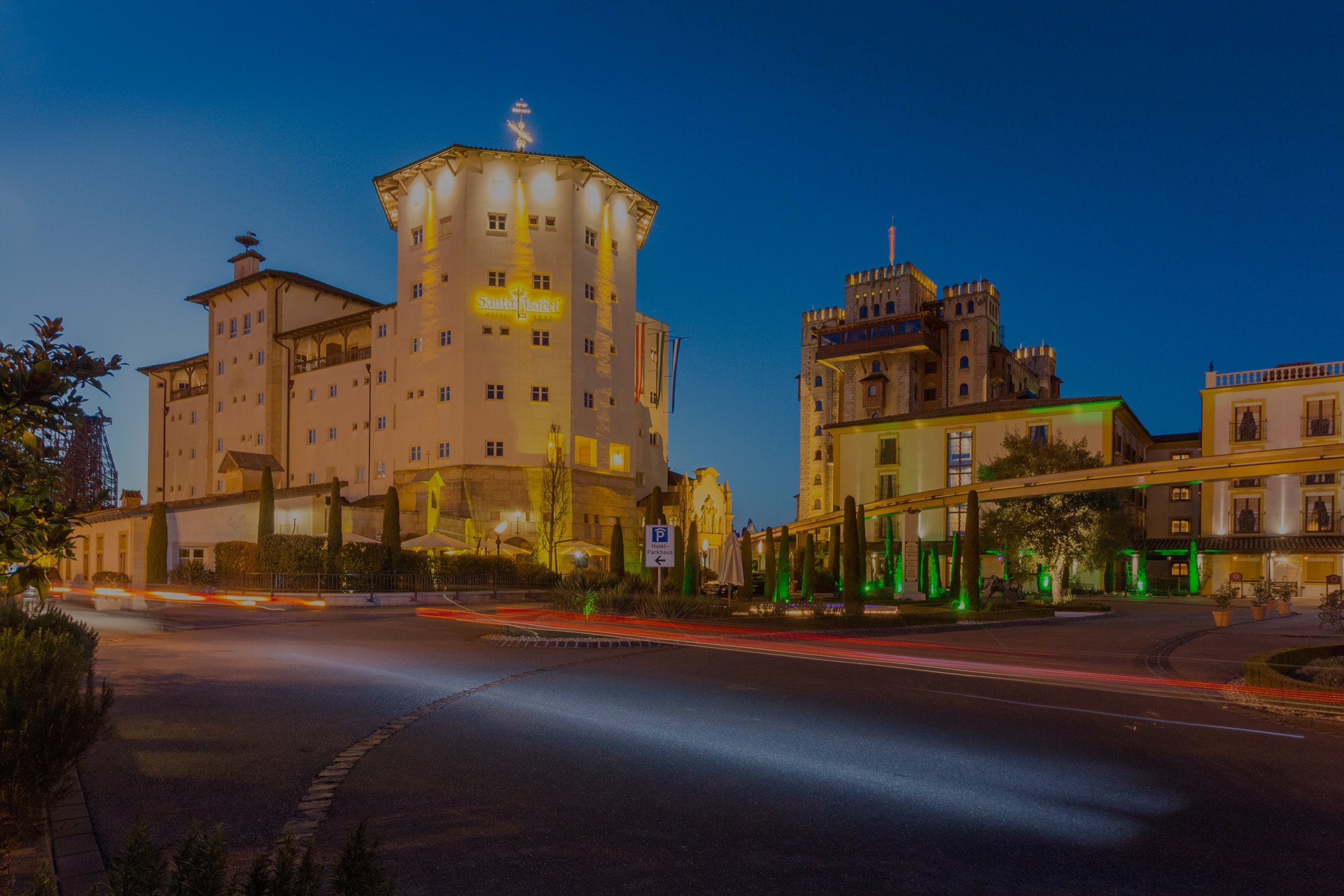 HOTEL SANTA ISABEL
Open from March 20-23, 2023
Make the most of CloudFest's full schedule and then unplug and chill out at Hotel Santa Isabel. Built in the style of a 700-year-old Portuguese monastery, this 4-star superior hotel offers a calm and inspirational atmosphere that will help you emerge refreshed and energized each and every day of the festival. Your reservation includes free WiFi and free parking.
Rooms
Each room is uniquely styled and there are multiple themes throughout the hotel. Each room is different and photos are one representation. Your room may be different.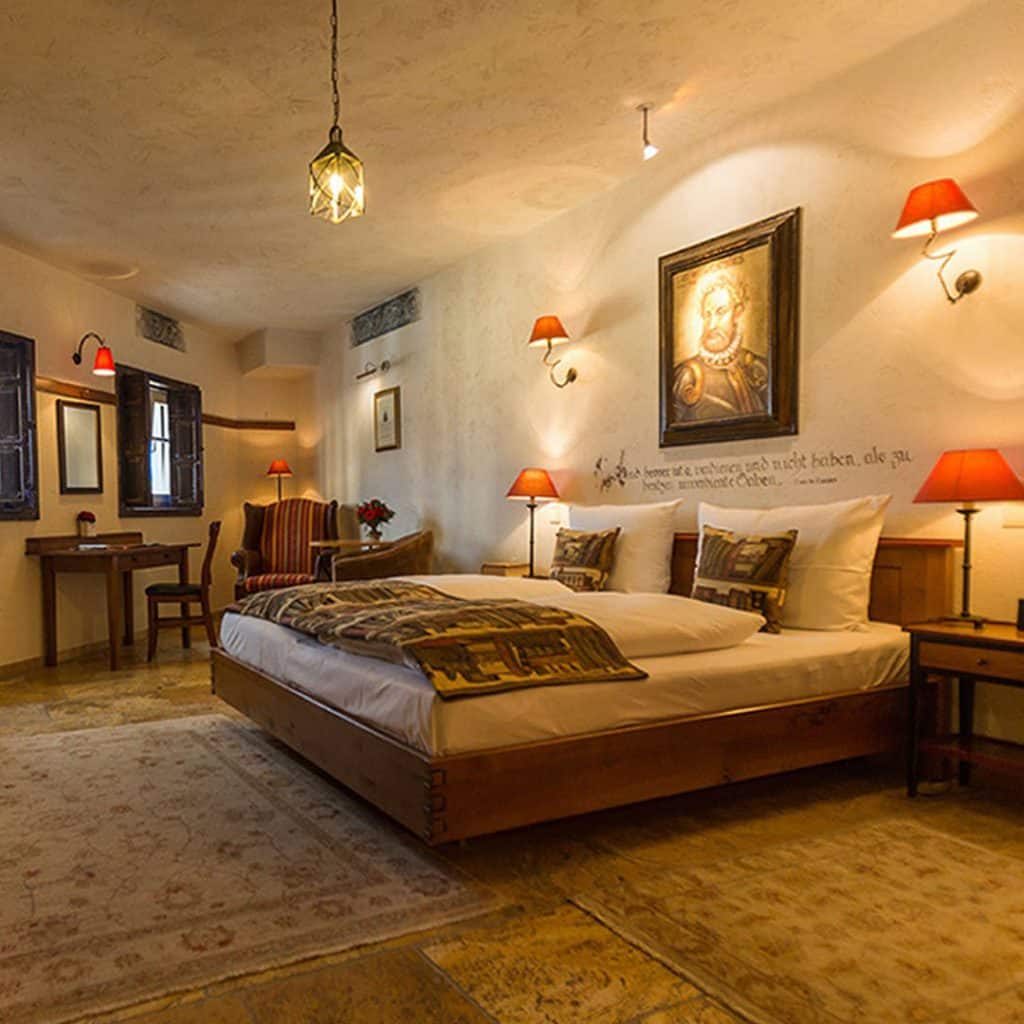 Standard Room (1/2 guests)
All standard rooms follow the hotel's Portuguese monastery theme and are equipped with a minimum of one double bed and a bunk bed. The bunk beds are suitable for people up to a height of 170 cm. Each room also includes a full private bath with hair dryer, a flat screen TV, and workspace with desk, telephone, and free Wi-Fi. These rooms are approximately 30 sq/m (323 sq/ft).
Price: 189 € – 249 €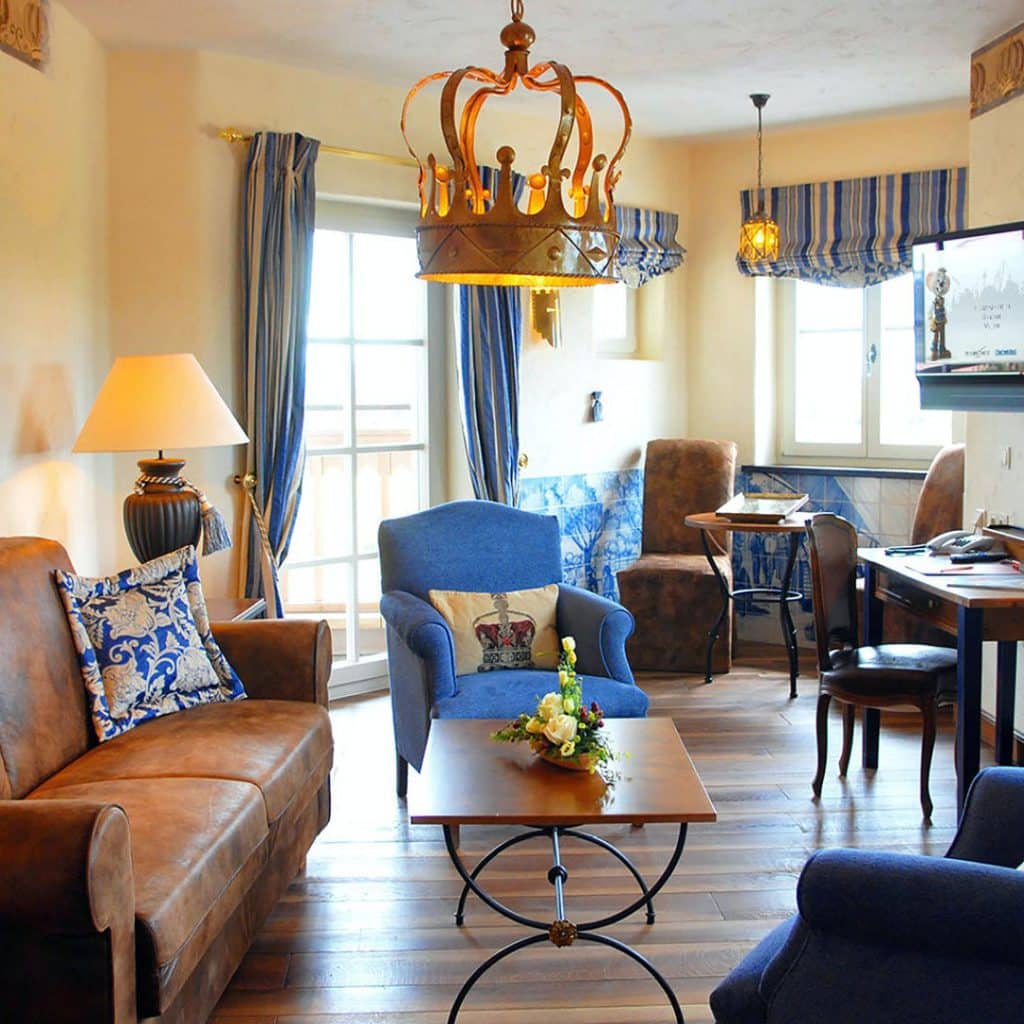 Themed Suite (1/2 guests)
All themed suites are fitted with a desk, air-conditioner, safe, a private bathroom, hair dryer, telephone, free high-speed internet access (Wi-Fi). All rooms are non-smoking. These rooms are approximately from 47 m². Special features: 1 bedroom with double bed (Box-spring bed by 'Schramm Werkstätten'), 1 living room with bunk beds, 2 bathrooms, 1 bath, Bluetooth speaker, 2 flat screens, minibar.
Price: 309 € – 359 €
Location
Roland-Mack-Ring 3, 77977 Rust Germany