CLOUDFEST
HACKATHON
March 19-21, 2022 | EUROPA-PARK, GERMANY
The CloudFest Hackathon is where ideas become products at super-speed. Developers from across the cloud industry team up to create innovative solutions to nagging tech problems. This is the power of the open-source community in action… and it all starts with you!
Confirmed projects for #CFHack2022
AT A GLANCE: WHAT'S NEW FOR
2022
FRIENDLY COMPETITION
Prizes for the most impactful projects in different categories.
MORE SOCIALIZING
events, gamification, and more
WIDER RANGE OF PROJECTS
encouraging a more diverse mix of participants
MENTORSHIP FOR NEW PROJECT LEADS
FLAMMKUCHEN IS THE NEW PIZZA!
The 5th edition of the CloudFest Hackathon is in the works, and we look forward to welcoming developers from across the Cloud industry to Europa-Park in Rust to hack and have fun by solving some real-world problems.
We're bringing in some new ideas, based on attendee suggestions from the past edition. These will mainly focus on creating friendly competition between projects, and more social interaction between our hackers.
After the phenomenal success of Hackathon projects in 2018 and 2019 we are once again putting the power entirely in the hands of the open-source community.
Here's how it went down during the last edition in 2019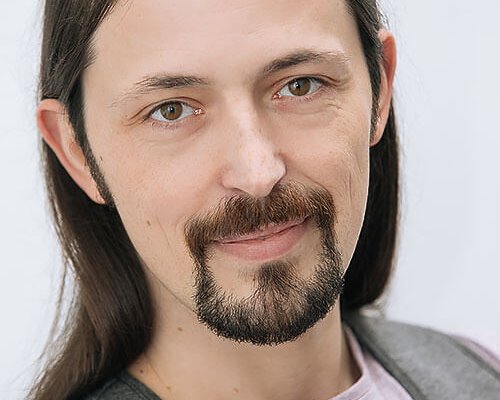 »The Cloudfest Hackathon was an awesome opportunity to discuss and code with passionate people on new and interesting projects outside of the daily routine of my usual work. The organizers did an outstanding job in providing just the right environment to foster the type of creative collaboration that makes such events so fun!«
WHO SHOULD ATTEND?
Now is the time to finally solve some of those problems that have been driving the industry crazy, but haven't made it onto anyone's individual roadmap. Team up, bring a solution to life, and release it into the wild! You'll partner with other passionate hackers who are equally excited to bring ideas into the world (starting with GitHub, of course). Results of the Hackathon will also be showcased to the 7,200+ attendees of CloudFest. Harness the power of open source and make some magic happen!
Attendee Profile
The event is mainly targeted, but not exclusively limited, at Web Developers Engineers, Sys-Admins, Frontend & UX-Designers with the following skills:
We are actively striving for a diverse and productive group of participants with different backgrounds, skills, and knowledge to bring about big and positive changes together in the open-source world.
Diversity and Inclusion
One of the top priorities of the CloudFest Hackathon is to encourage diversity in tech and to create a welcoming and safe atmosphere for everybody.
We expect our attendees to be considerate, respectful, and collaborative with each other and to refrain from demeaning, discriminatory, or harassing behavior and speech.
We also want to ensure we can meet the needs of our attendees when it comes to dietary requirements and accessibility in general. That's why we will include related questions in our registration form this year.
Feel free to reach out to us for questions and suggestions regarding these important topics:
hackathon@cloudfest.com
Come Hack with Us: Inquire now for your free spot
CloudFest Hackathon takes place the weekend before the main conference at the Santa Isabel Hotel at EuropaPark in Rust, Germany. From Saturday through Monday afternoon we invite all developers to support the open-source community with their time and knowledge while we cover all costs (two nights in a four-star hotel with full catering—including drinks— as well as train travel within Germany).
The presentation of results will take place during CloudFest. A ticket for CloudFest is included in the Hackathon, but accommodations after Monday will be up to you.
HACKATHON ATTENDEE REGISTRATION
WE KICK OPEN-SOURCE PROJECTS INTO HIGH-GEAR
The 2019 Hackathon saw a global gathering of developers working together on seven different and exciting projects with the goal of solving real-world problems. With each one of them, we were able to get more done than we thought possible, and gave back to the community at the same time.
CHECK OUT THE RESULTS IN 2019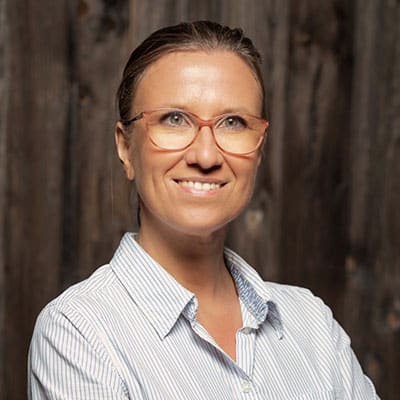 »The CloudFest Hackathon is the perfect place to meet fantastic developers and other web professionals from all over the world, sharing their experiences in an inspiring atmosphere. Bringing together attendees with different backgrounds and skills, working on very diverse projects, encourages the creative process of getting ideas and solving real-world problems in a sustainable way.«
They will all be not-for-profit, interoperable, and – of course – open-source. Ideally, they are related to the hosting industry and beneficial for different actors of the industry present during CloudFest.
This year, we'll also be specifically targeting projects connected to the WordPress open-source project, which holds today a 42.7% market share of all websites on the internet and 65.2% of all websites using CMS technology.
To encourage friendly competition between the projects, there will be a jury to determine a winner in different categories.
In addition, we want to actively help to make the projects more goal-oriented. What would be the expected outcome or vision for each project after three days? We are very happy to provide you with an experienced hacker as your mentor: David Jardin.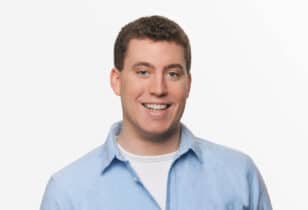 David Jardin
Feel free to reach out to us for preliminary feedback, consulting or mentorship, if you have a project idea or concrete project that can benefit from the skills of a dev team at CloudFest Hackathon and also fits the open-source ethos: hackathon@cloudfest.com
We can't wait to learn more about your brilliant ideas. Here you can register your project pitch directly, so what are you waiting for? We will reach out to you so that you can put the finishing touches to your project idea together.
BECOME A PARTNER
The CloudFest Hackathon sponsorship is based on a fixed-fee batch model and not project-related, thus eliminating the commercial characteristics of the event, thus driving increased participation in this important series of projects.
For every 1,500 € package purchased, you can send one of your own crew members and support a community contributor OR choose to directly support two community contributors.
Also, you will have one seat in our CloudFest Hackathon jury to determine a winner in each of the three following categories:
#1 Category
MOST INNOVATIVE PROJECT
#2 Category
MOST IMPACTFUL PROJECT
Support of the open-source community, an important component to the development of our industry
The connecting of development teams to tech experts in the industry
An incentive for your employees in the R&D department
Attract potential new employees for your company
Word-of-mouth marketing via high-profile industry influencers
Impactful branding and enhanced corporate image
Package #1
Mentioned in all Hackathon related marketing activities*
Bring 1 crew member
Unlimited standard tickets
1,500 €
Package #2
Mentioned in all Hackathon related marketing activities*
Bring 3 crew members
Half-page program advertisement
Unlimited standard tickets
4,500 €
Package #3
Mentioned in all Hackathon related marketing activities*
Bring 5 crew members
1 individual roll-up banner
Half-page Program advertisement
1 Flyer (max DIN A4) added to the official CloudFest main event bag
Unlimited standard tickets
1 VIP ticket code
7,000 €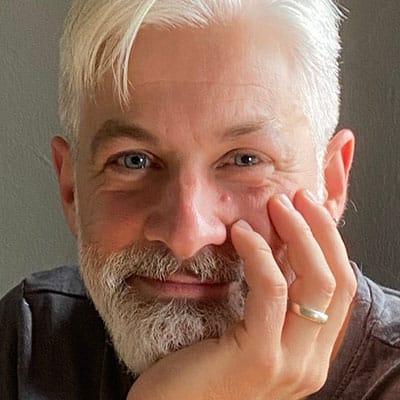 »Working together with amazing people from all over the world on projects that actually have an international impact in an unrivaled surrounding… priceless! I enjoyed that from the very first moment and hope to see many more CloudFest Hackathons!«