BUILDING
CLOUDFEST
TOGETHER
March 23 - 25, 2021 | Online
BUILDING
CLOUDFEST
TOGETHER
March 23 - 25, 2021 | Online
THE CLOUD WAS BUILT FOR THIS
CloudFest returns on an all-digital platform amid a global pandemic as we take stock of the strengths, weaknesses, risks, and opportunities that are revealed by a globe-spanning threat like COVID-19. The internet has delivered when it was needed most, just as its architects predicted—now let's take it to the next level. You, the cloud professional, have an important role to play in the future of technology—so join us at CloudFest 2021 and let's build something great together.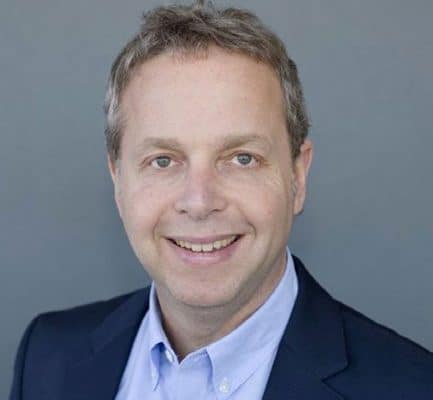 »CloudFest is the best conference series for what we do. I'm so glad 2020 could not stop it. And a new format? Yes! Colosseo Bar even virtually should be fun. Let's see what happens!«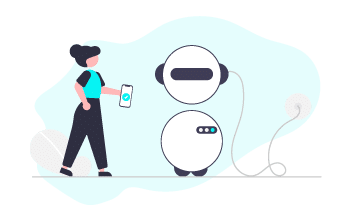 DAY 1
THE INTELLIGENT CLOUD
proudly presented by The Intelligent Cloud empowers AI to manage and distribute complex workloads, with smart tools that make interoperability and scale more cost-effective and efficient. CloudFest 2021 will explore concrete case studies, use cases, partnerships, and analyses of the ever-closer future of AI—in terms of technology, oversight, economics, and morality.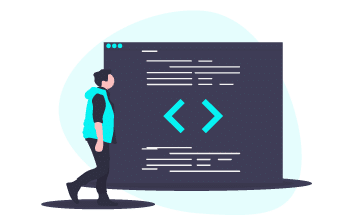 DAY 2
WEB PROS IN THE CLOUD
proudly presented by CSPs and CSVs specialize in uptime, scalability, and analytics. Web Professionals specialize in design and creativity. Together you move mountains: Web Pros and hyperscale platforms teamed up to save countless SMBs during the COVID-19 pandemic, and CloudFest is fostering more strong partnerships by inviting top Web Professionals to the festival.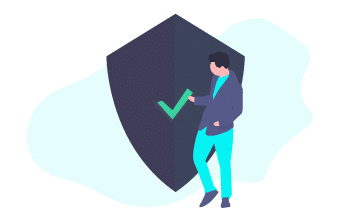 DAY 3
THE SECURE CLOUD
proudly presented by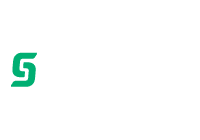 Safety is the #1 rule, and the threat landscape grows ever more complex. CloudFest 2021 will focus on the tools, processes, and partnerships required to deliver and demonstrate safe computing environments for your clients and end customers.
A GLOBAL DIGITAL EXPERIENCE
This virtual conference delivers the elements you know from our in-person events—and more—in a brand-new way, on a platform built for networking. CloudFest 2021 features a packed agenda with keynotes, live streams, expert round tables, region-specific learning, and prime connection opportunities.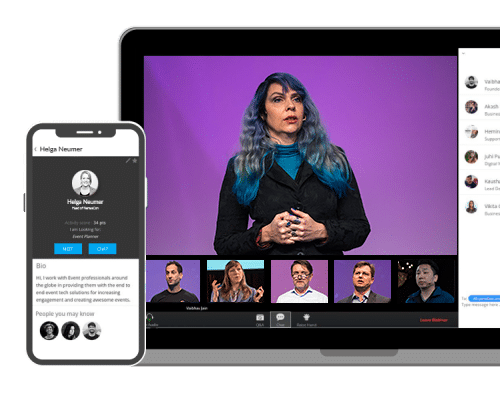 CONTENT AND SESSIONS
Live expert sessions and panels
On-demand content
Global and region-specific programming
Hands-on Workshops

Expert Q&A and roundtables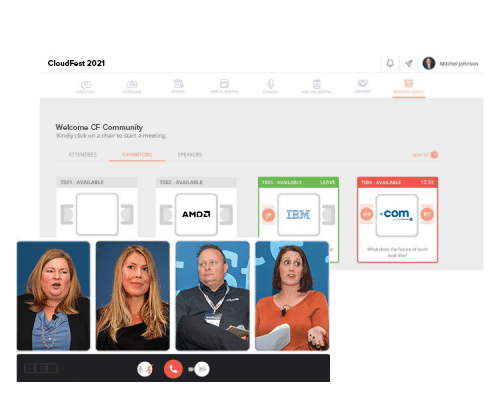 NETWORK AND INTERACTIVITY
1-on-1

video chats

Networking lounge

Gamification
Intuitive matchmaking

Live polls and quizzes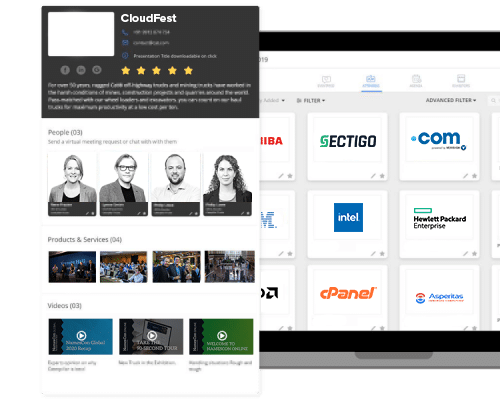 VIRTUAL EXHIBITION / SPONSORSHIP
Virtual company areas
Live chat with partner companies and industry associations
Latest product updates
Promotional offers and swag
Business and partnership opportunities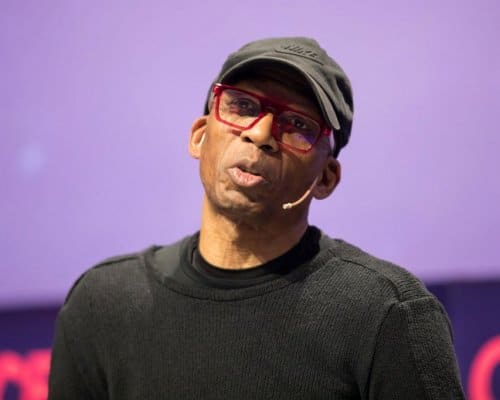 »My experience with CloudFest is amazing, it's one of the best conferences that I have been to!«
ADVANTAGES OF A DIGITAL CLOUDFEST
Did you ever think CloudFest itself would actually be in the Cloud? It's not just a necessity, but also an opportunity to try newer methods of sharing and networking. We all long for face-to-face contact, but what matters most is connection—and CloudFest is all about connections. We're going digital this year because we know we can set you up for better business outcomes despite the pandemic.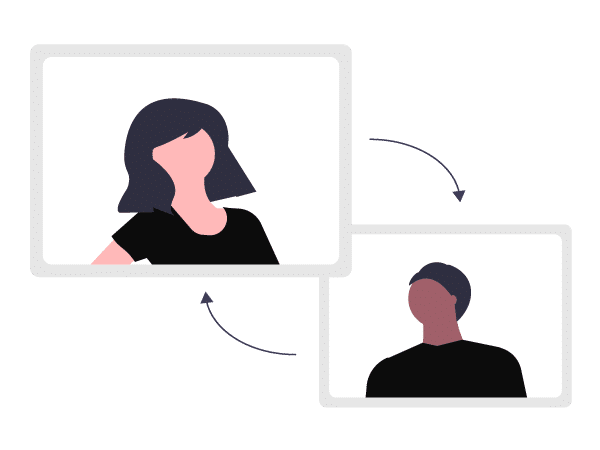 On-demand access to amazing content

Save time and money: lower barrier to attendance

Leave a smaller environmental footprint

Networking-first platform with powerful content streaming

Integrate CloudFest with your workday with smart timezone management

Connect with a wider community than ever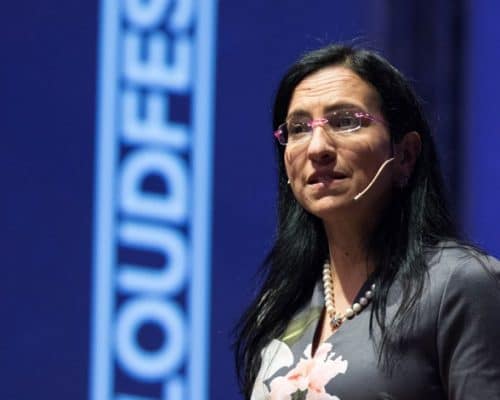 »We had very positive feedback from our keynote, the audience was actually very engaged and we had a tremendous amount of follow-up after that!«
GENERAL AGENDA*
Since CloudFest 2021 is reaching the entire world at once, we've divided the agenda into Core Time and Territory Tracks. The Core Time focuses on globally-relevant trends and ideas, while the Territory Tracks drill down into relevant content for Cloud professionals in Asia, Europe, and the Americas in association with local partners. These tracks are where you can dive deep into topics that hit close to home. Each day will focus on one of our core themes of The Intelligent Cloud, Web Pros in the Cloud, and The Secure Cloud.
Monday
March 22
Pre Event
Tuesday
March 23
The Intelligent Cloud
8 pm
Loud in the Cloud Music Festival
Wednesday
March 24
Web Pros in the Cloud
6 am - 8 am
Territory Track: Asia
10 am - 12 pm
Territory Track: Europe
10 pm - 12 am
Territory Track: America
Thursday
March 25
The Secure Cloud
6 am - 8 am
Territory Track: Asia
10 am - 12 pm
Territory Track: Europe
8 pm
Cloud Unchained Party
* all times in UTC+1

FORMER SPEAKERS
CloudFest's rock-star speakers have included CEOs, technologists, visionaries, scientists, extreme athletes… and actual rock stars. From within the Cloud industry and beyond, our speakers will give you fresh insights to help you tackle your business challenges—and see the world from a new perspective. The speakers for CloudFest 2021 will be announced in January. Meanwhile, these are just a few of the speakers that have graced our stages—and the tradition of blowing your mind is set to continue.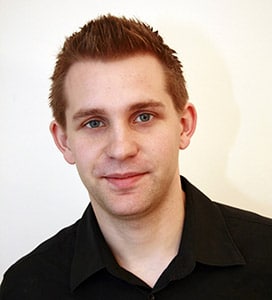 Max Schrems
lawyer, author, and privacy activist
Max Schrems
lawyer, author, and privacy activist
Max Schrems is an Austrian lawyer, author, and privacy activist. Notably recognized as the individual who filed a complaint against the European arm of Facebook to prohibit the further transfer of data to the United States, a privilege established via the EU Commission's Safe Harbour Agreement and one he claimed was in direct violation of EU privacy laws. His actions were the ultimate catalyst to the accords dismantling and served as an important voice in the creation of the General Data Protection Regulation (GDPR.) Schrems' on-going fight to ensure data protection led him to found noyb, "none of your business," an organization dedicated to closing the gap between privacy laws and the reality of corporate practice.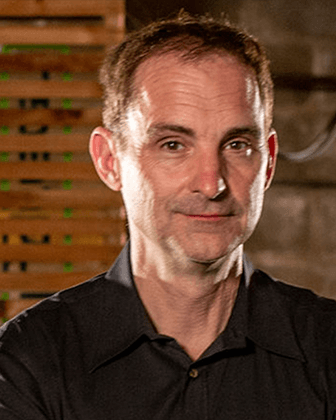 Will Pemble
CEO
GOAL BOSS
Will Pemble is an American Entrepreneur and Executive Coach. As the creator of the Goal Boss Leadership Platform, will is known for his innovation, dynamic style, broad experience, and genuine enthusiasm for business and life. He has appeared on Netflix, ABC's Good Morning America, Discovery Channel's Daily Planet and countless other media. Will built and sold Web.com, and has been founding and growing businesses of all shapes and sizes for over 25 years. As a facilitator and keynote speaker, Will's feedback scores consistently rank in the 94th percentile, setting him apart from industry colleagues and peers alike. Will coaches his clients on leadership, team dynamics, strategic planning, scaling up, marketing, and business operations. Being an avid learner, Will has earned certifications as a stockbroker, Certified Flight Instructor, Certified Product Manager, technical trainer, commercial instrument pilot, Microsoft Certified Systems Engineer, Cisco Certified Network Associate, and Certified Professional Behavioral Analyst, and forklift operator, to name just a few. Will lives in San Francisco with his wife and two children, where his hobbies include cycling, rowing, pyrotechnics, robotics, and backyard roller coaster engineering.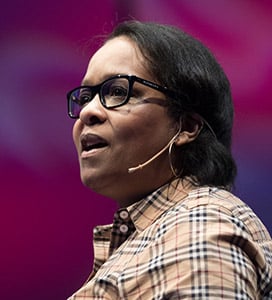 Marie Douglas
VP, Global Technology Service ProvidersIBM
Marie Douglas
VP, Global Technology Service Providers
IBM
Marie Douglas is Vice President, Global Technology Service Providers (CSPs, MSPs, ISVs) Sales for IBM. She is responsible for and leads her team to work with Technology Service Providers, a NextGen segment that builds solutions for Customers based on solving a business problem with technology which include one or more IBM offerings. At IBM, she has been in a myriad of positions such as Channels Development, WW Sales Leader, and Business Partners Sales, all of these positions have made her a strong advocate for IBM's ecosystem. Marie is a graduate of Franklin Pierce College with a dual major in Marketing and Business. She has received recognition at IBM with awards such as Golden Circle in 2007 as well as two Tivoli General Manager's Team Awards.
Birgitta Jonsdottir
Politician
Birgitta Jonsdottir
Politician
Birgitta Jónsdóttir is a Politician and a former parliamentarian for the Civic Movement & Pirate Party in the Icelandic Parliament & chairman for IMMI (International Modern Media Institute). Birgitta helped create two political movements since 2009, the Civic Movement and the Pirate Party 2013, both parties were successfully elected to the Icelandic Parliament. She was selected as one of the International Politician of the Year in 2016 by Der Spiegel and shortlisted for the WTN awards in policy in 2014. Birgitta is a longtime activist and was a WikiLeaks volunteer and spokesperson in 2010. She played a crucial role in the WikiLeaks release of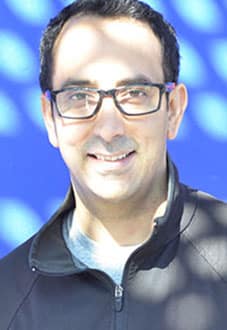 Ian khan
Technology futurist
Ian khan
Technology futurist
Three times TEDx Speaker, Author and Technology Futurist, Ian is a leading voice in the technology space. Author of Meaningful Conversations, Cloud Wars, The Internet of Things (IoT) A Concise Introduction, The Internet of Things & the Future of Innovation, Make Me Like You, 21 Steps & Get Ahead, Ian is deeply passionate about helping audiences simplify their understanding of Technology and how to uncover more value. Ian is a frequent contributor to industry publications, including McGraw Hill Education, Huffington Post, & Techvibes and is the host of the Innovation Times Podcast. Passionate about helping newer generations develop key technology understanding, Ian also works with educational institutions & nonprofit organizations. His recent work includes Chang School (Ryerson University), Schulich School of Business (York University) and others. Ian is also a founding member of IOTAC (Internet of Things Association of Canada), Canada's Only Internet of Things Advocacy group and Nonprofit dedicated at providing a platform & advocacy support for IoT initiatives in Canada. His latest book is "Meaningful Conversations- Value Creation in the Era of Digital Disruption", targeted at technology industry professionals seeking to create more value from where they are and with what they have. Ian also holds a PMP designation and lives in Toronto, Canada with his wife and son. Follow Ian on twitter at @IanKhanlive or visit him at www.IanKhan.com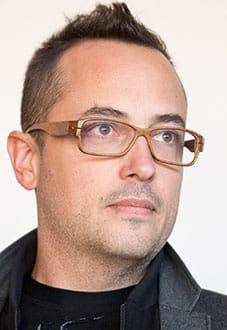 Fabian Thylmann
Foundermindgeek (Youporn, pornhub)
Fabian Thylmann
Founder
mindgeek (Youporn, pornhub)
Fabian Thylmann started his programming career right out of school in 1997 by founding a company focused on statistical analysis and high-traffic websites. He then started the Manwin Group (now MindGeek) in 2004 which he grew to be the largest adult entertainment operator in the world in just five years. The sites in its network included YouPorn, PornHub, MyDirtyHobby, Brazzers and others which generated over 16 billion hits per month combined. Fabian stepped down from the company and sold his stake in October 2013 to focus on investing in early-stage startups through his new company, SN Invests, and to operate a co-working space in Brussels called SN-Cube.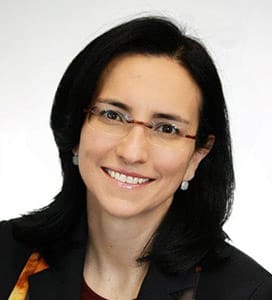 Patricia Florissi
VP, Global CTO for Sales & Distinguished Engineer Dell Technologies
Patricia Florissi
VP, Global CTO for Sales & Distinguished Engineer
Dell Technologies
Our Next speaker is Patricia Florissi. Patricia is Vice President and Global Chief Technology Officer (CTO) for Sales. As Global CTO for Sales, Patricia helps define mid and long term technology strategy, representing the needs of the broader Dell EMC ecosystem in strategic initiatives. Patricia is the creator, author, narrator, and graphical influencer of the educational video series Dell EMC Big Ideas.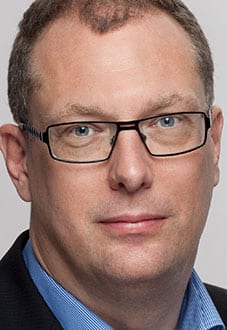 Göran marby
CEO
ICANN
Göran Marby brings over 20 years experience as a senior executive in the Internet and technology sector, as well as his leadership as Director General at the independent regulatory body Swedish Post and Telecom Authority (PTS), where he worked closely with international organizations and standards bodies. Prior to this, he served as CEO and founder of Appgate, a Swedish security software company (now Cryptzone in the U.S), where he grew the organization to a global company with customers in 35 countries and operations in the U.S. Before his seven years at Appgate, he was CEO for the advanced networks company Cygate Group (now owned by TeliaSonera) where he spearheaded operations in five countries with revenues in the range of 120 million euros. And as Country Manager for Cisco in Sweden, Marby led sales of all products and services. He currently serves on several Boards including: The Swedish Broadband Forum, The Swedish E-identification Board and the Body of European Regulators for Electronic Communications (BEREC). Marby, age 53, holds a Bachelor of Science in Finance from the University of Gothenburg, School of Business, Economics and Law, and is married with three kids. He is fluent in English and Swedish and is a Swedish national.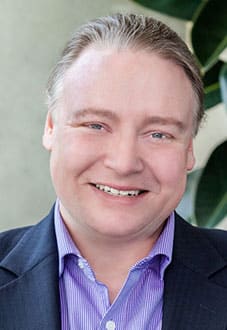 Brian Behlendorf
InventorApache Webserver
Brian Behlendorf
Inventor
Apache Webserver
Brian Behlendorf was a primary developer of the Apache Web server, the most popular web server software on the Internet, and a founding member of the Apache Software Foundation. He has also served on the board of the Mozilla Foundation since 2003 and the Electronic Frontier Foundation since 2013. He was the founding CTO of CollabNet and CTO of the World Economic Forum. Most recently, Behlendorf was a managing director at Mithril Capital Management LLC, a global technology investment firm.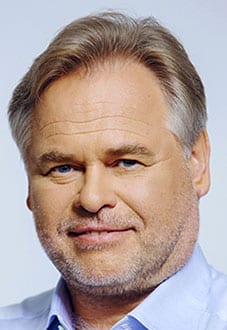 Eugene Kaspersky
CEOKaspersky lab
Eugene Kaspersky
CEO
Kaspersky lab
Eugene Kaspersky is a world-renowned cybersecurity expert and successful entrepreneur. He is the Chairman and CEO of Kaspersky Lab, the world's largest privately-held vendor of endpoint protection and cybersecurity solutions. Eugene began his career in cybersecurity accidentally when his computer became infected with the 'Cascade' virus in 1989. Eugene's specialized education in cryptography helped him analyze the encrypted virus and understand its behavior and then develop a removal tool for it. In 1990 Eugene started gathering a team of like-minded enthusiastic researchers to create the AVP Toolkit Pro antivirus program. Four years later the University of Hamburg recognized this as the most effective antivirus software in the world. In 1997 Kaspersky Lab was founded, with Eugene heading the company's antivirus research. Eugene holds an Honorary Doctorate of Science from Plymouth University, and was named as one the Top Global Thinkers by Foreign Policy Magazine in 2012.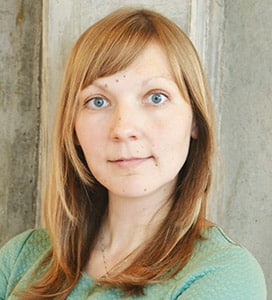 Tatiana Tropina
Cybercrime ExpertMax Planck Institute for Foreign and International Criminal Law
Tatiana Tropina
Cybercrime Expert
Max Planck Institute for Foreign and International Criminal Law
Tatiana Tropina has more than 10 years of involvement in both legal research and various applied cybercrime projects at the international level. This includes carrying out a cybercrime study for the ITU Global Symposium of Regulators 2010, serving as a consultant to the UNODC Comprehensive Cybercrime Study 2013, World Bank's World Development Report 2016, Atlantic Council's report "Big Data: A Twenty-First Century Arms Race", and many others. Tatiana was the first Russian lawyer to defend a PhD thesis on cybercrime (Far Eastern Federal University, 2005). She also holds a Master of Communications Management degree from Business School of Strathclyde University, Glasgow, UK. She calls Freiburg, Germany her home, but mostly lives up in the air.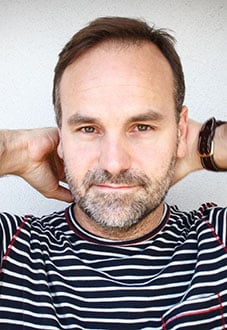 Mark Shuttleworth
FounderCanonical Ltd.
Mark Shuttleworth
Founder
Canonical Ltd.
Mark founded Thawte, an internet commerce security company in 1996 while studying finance and IT at the University of Cape Town. In 2000 he founded HBD, an investment company, and created the Shuttleworth Foundation to fund innovative leaders in society with a combination of fellowships and investments. In 2002 he flew to the International Space Station as a member of the crew of Soyuz mission TM34, after a year of training in Star City, Russia. After running a campaign to promote code, science and mathematics to aspiring astronauts and other ambitious types at schools in SA, he started work on Ubuntu. Today he lives on the lovely Mallards botanical garden in the Isle of Man, along with 18 ducks, the equally lovely Claire, two black bitches and the occasional itinerant sheep.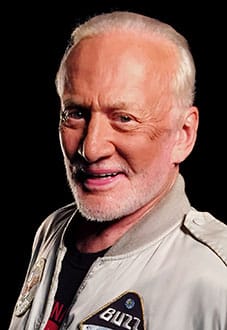 Dr. Buzz Aldrin
Apollo 11 astronautNasa
Dr. Buzz Aldrin
Apollo 11 astronaut
Nasa
Buzz Aldrin was born in Montclair, New Jersey on January 20, 1930 to Marion Moon — the daughter of an Army Chaplain — and Edwin Eugene Aldrin — a Colonel in the Air Force, a ScD from MIT, and an aviation pioneer. Buzz attended West Point Military Academy, graduating third in his class. He then joined the Air Force, flying 66 combat missions in Korea, shooting down two MIG-15's, and receiving the Distinguished Flying Cross. After a tour of duty in Germany flying F100's, he earned his Doctorate of Science in Astronautics at MIT and wrote his thesis on Manned Orbital Rendezvous. In 1963 NASA selected Aldrin to become the first astronaut with a doctorate degree. Known as "Dr. Rendezvous," the docking techniques he devised for spacecraft in orbit became critical to the success of the Gemini and Apollo programs and are still used today. He also pioneered underwater training techniques to simulate spacewalking and, in 1966, performed the world's first successful spacewalk and later set a EVA record of 5 ½ hours. On July 20, 1969, Buzz and Neil Armstrong became the first two humans to set foot on another world. The world's largest television audience in history at that time — 600 million people – witnessed this unprecedented heroic endeavor. Upon returning, Buzz was decorated with the Presidential Medal of Freedom — the highest American peacetime award — along with numerous intentional honors, including the Congressional Gold Medal. Col. Aldrin has remained at the forefront of efforts to ensure America's continued leadership in human space exploration. He devised a master plan for missions to Mars and has received three US patents for his schematics of a modular space station, reusable rockets, and multi-crew modules. He founded Starcraft Boosters, Inc. — a rocket design company — and Buzz Aldrin's ShareSpace Foundation — a nonprofit devoted to addressing science literacy for children. Dr. Aldrin is an author of eight books including his best-selling autobiography "Magnificent Desolation." He continues to inspire today's youth with his illustrated children's books "Reaching for the Moon" and "Look to the Stars." He has also authored two space science-fact-fiction novels: "The Return" and "Encounter with Tiber." His latest book — "Mission to Mars: My Vision for Space Exploration" — was published in 2013. As one of the leading space exploration advocates, Buzz continues to chart a course for future space travel and is passionate about inspiring the younger generations of explorers and innovators."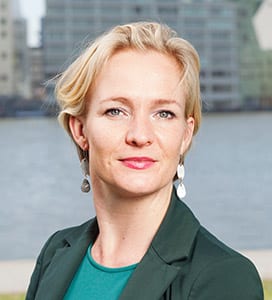 Marietje Schaake
Member of the European Parliament
Marietje Schaake
Member of the European Parliament
Marietje Schaake has been serving as a Member of the European Parliament for the Dutch Democratic Party (D66) with the Alliance of Liberals and Democrats for Europe (ALDE) political group since 2009. She serves on the International Trade committee, where she is the ALDE spokesperson on transatlantic trade and digital trade. Schaake also serves on the committee on Foreign Affairs and the Subcommittee on Human Rights. Furthermore, Marietje Schaake is the Vice-President of the US Delegation and serves on the Iran Delegation and the Delegation for the Arab peninsula. In 2017 she was the Chief of the European Union Election Observation Mission in Kenya and is the founder of the European Parliament Intergroup on the Digital Agenda for Europe. She is a Member of the Global Commission on the Stability of Cyberspace and is a Young Global Leader and a Member of the Global Future Council on Future of Digital Economy and Society with the WEF.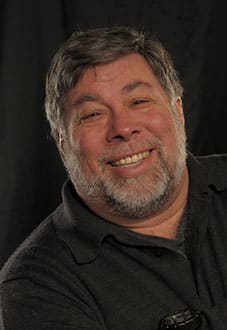 Steve Wozniak
CO-FounderApple
Steve Wozniak
CO-Founder
Apple
A Silicon Valley icon and philanthropist for more than thirty years, Steve Wozniak has helped shape the computing industry. In 1976, Wozniak and Steve Jobs founded Apple Computer Inc. with Wozniak's Apple I personal computer. The following year, he introduced his Apple II personal computer. In 1981, he went back to UC Berkeley and finished his degree in electrical engineering / computer science. For his achievements at Apple, Wozniak was awarded the National Medal of Technology by the President of the United States in 1985, the highest honor bestowed on America's leading innovators. His television appearances include ABC's Dancing with the Stars and The Big Bang Theory.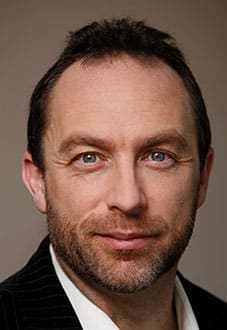 Jimmy Wales
FounderWikipedia
Jimmy Wales
Founder
Wikipedia
Jimmy Donal Wales is a U.S. Internet entrepreneur, wiki pioneer, and technology visionary, who is best known as the Founder of Wikipedia, an international collaborative free content encyclopedia on the Internet, and the Wikimedia Foundation. He is co-founder of Wikia, a privately owned free web hosting service he set up in 2004.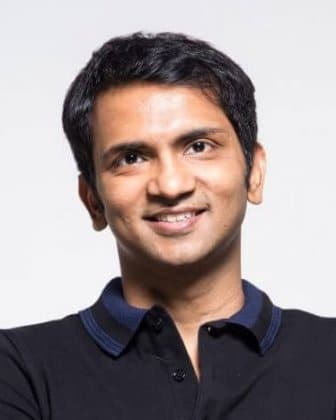 Bhavin Turakhia
CEO & FounderFlock
Bhavin Turakhia
CEO & Founder
Flock
Bhavin Turakhia has been in the domain name industry for over 20 years, and has achieved success that most of us could only dream of. His is a fascinating story, starting out as a young person in India, and bootstrapping a small web hosting startup that he turned into a billion dollar empire. Bhavin is a problem solver, leader, and visionary with tremendous insights to share about leadership styles that work in the tech space, and how our industry can develop real business strategies that produce results.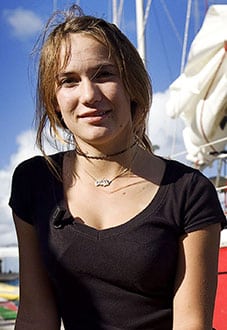 Laura dekker
Youngest person to Circumnavigate the globe
Laura dekker
Youngest person to Circumnavigate the globe
Laura Dekker, the youngest person ever to sail around the globe. She traveled 27,000 miles in two years, completing the entire journey alone, and was aged just 16 when she finished. Laura starred in the 2013 film "Maidentrip", which documented her incredible journey and the obstacles she faced.