Save This Date!
June 5 – 8, 2024 | Austin, Texas
THANK YOU, AUSTIN!
CloudFest USA x NamesCon Global 2023 was a great success, as we welcomed over 1,250 attendees at our two sister events!
Catch the Super Early Bird!
Save 65% of the regular ticket price until the 20th of January!
June 5 – 8, 2024
From Europe to the World, with Love
The world's largest internet infrastructure event came to Austin, Texas for CloudFest USA 2023! A large audience of hosting and cloud service providers are based in North America: while many are familiar with CloudFest, not everyone has been able to make the trip to Germany… so we're brought CloudFest to you. Because CloudFest gathers the best and brightest minds in technology, it only makes sense to run CloudFest USA in Austin, Texas—America's hotbed of innovation. But there's another reason we've picked Austin…
CloudFest USA x NamesCon Global
The WHD Event team also runs NamesCon Global, the world's largest domain name industry event, and this year we're building a bridge between two worlds that share a lot of common ground: the world of internet infrastructure and cloud service providers, and the world of registrars, registries, brokers, and domain name investors that make up the domaining community.
CloudFest USA pass-holders had access to the full NamesCon Global program. Once the workday ends, things got really interesting: during CloudFest's legendary social events, they connected with up to 1000 domain name industry professionals—from registries and registrars to brokers, entrepreneurs, and startups who gather each year for NamesCon. Good thing nobody used paper Rolodexes anymore, because they would fill up in just a few days!
The Cores of the
CloudFest USA Agenda
WP Cloud: A WordPress-Focused Breakthrough for Hosts
Get an insider's view of WP Cloud, a groundbreaking cloud platform tailored specifically for WordPress, delivering exceptional speed, security, and scalability for your clientele. Find out how this comprehensive WordPress cloud platform allows hosting providers to concentrate on marketing, user experience, and customer support while WP Cloud takes care of the rest. Explore WP Cloud's dedication to the WordPress community and cutting-edge technology, boosting customer loyalty, retention, and growth for your hosting enterprise. Delve into WP Cloud's inventive strategies for uptime, with automatic real-time failovers and flexible vertical scaling. Seize this opportunity to revolutionize your hosting business and exceed your clients' expectations through WP Cloud.
WordPress Cybersecurity Liability At Scale
We live in an era of one-touch WordPress deployments, and it's glorious! But how do you manage those implementations—and their effects—at scale, as real-world threats get more complex? Join a panel of the most influential WordPress providers to explore how to handle all that turnkey WordPress power responsibly, effectively, and profitably.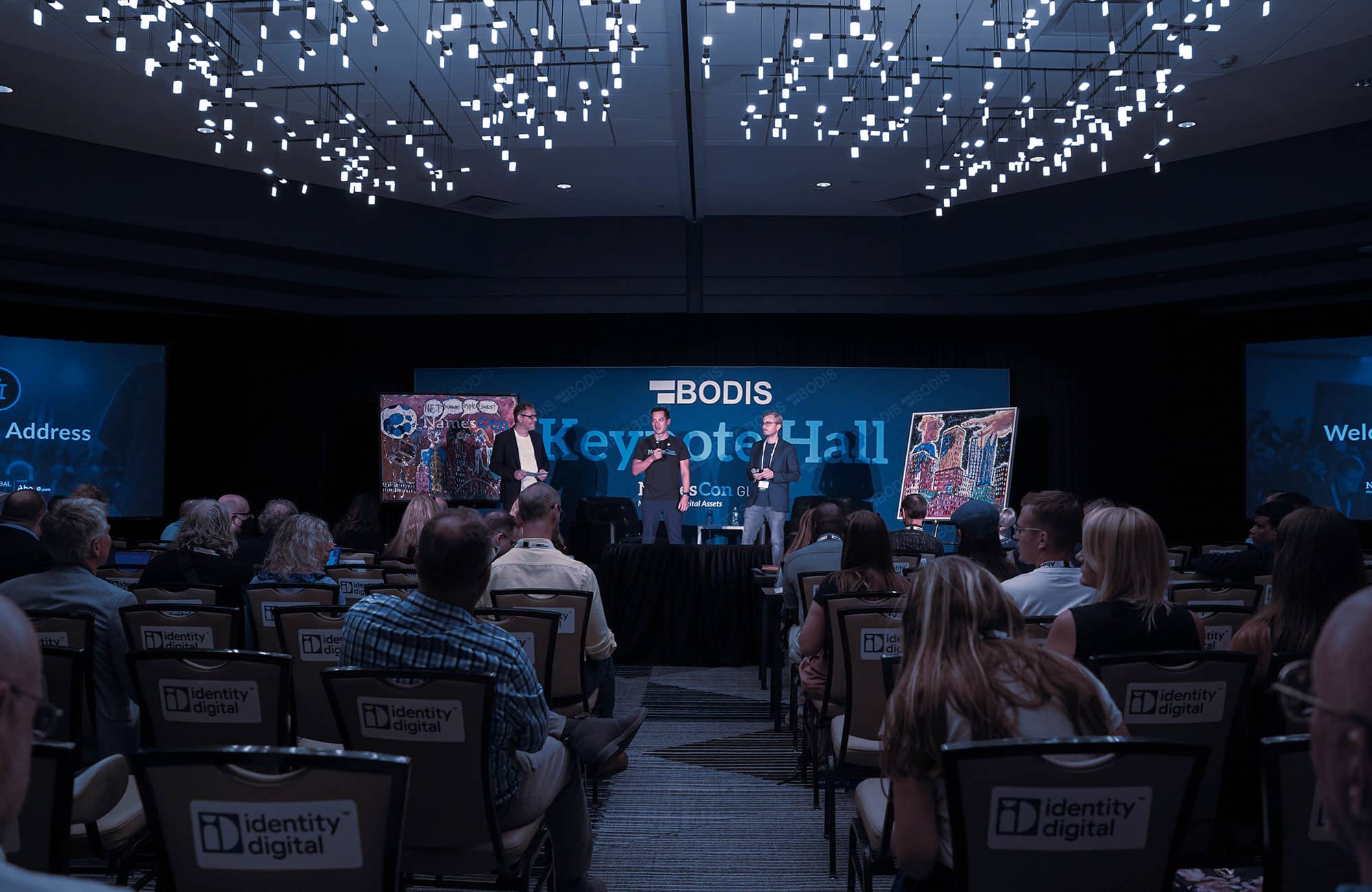 CloudFest USA Agenda is online!
2023 Highlight Speakers
In Person – In Austin
Jimmy Wales
Co-Founder
Wikipedia
Sharon Rowlands
CEO
Newfold Digital
Meet More CloudFest USA Speakers!
Brooke Edge
Consumer & Brand Research Partner
Open Eye
Jason Cohen
Founder, Chief Innovation Officer
WP Engine
Johnny Kim
Partnerships
WHMCS
Sergey Egorov
Director of Product Management
Plesk
Dre Armeda
Head of Global Security Products
GoDaddy
Alexandra Prokhorova
Lead Product Manager
WebPros
Lynn Comp
Corporate Vice President, Server Technology Marketing
AMD
Soeren von Varchmin
Chairman of the Advisory Board
CloudFest & NamesCon
Robert Jacobi
Global Strategist
Warbi, Inc.
Tony Perez
Founder
CleanBrowsing
Jeff Hardy
Solutions Marketing Manager
Acronis
Elya McCleave
Founder & CEO
Innovorg Inc.
Jan Löffler
CTO Cloud Platform and Incubation Products
WebPros
Matt Pugh
WHMCS Founder/Chief Innovation Architect WebPros
WebPros
---
CloudFest USA Theme
Taking WordPress to Scale
WordPress has established internet dominance, powering 43% of all websites—and 63% of CMS-based sites. In a sense, WordPress is already at scale, but its true growth potential lies in how you use it to augment your hosting and managed services initiatives.
CloudFest USA will examine how to approach your WordPress strategy to make the most of Edge computing, security, and even sustainability.
Watch our CloudFest USA 2023 Trailer
CloudFest Simply Rocks!
CloudFest is the #1 internet infrastructure event in the world, connecting the global cloud computing industry: you'll form the partnerships that help you reach your business goals, and have a great time doing it. We facilitate new partnerships, deep knowledge sharing, and the best parties the industry has ever seen. It's been several years since our last North American event, and we're glad to return.
Keynote and Panels
Industry experts live on stage
Hands-on masterclass sessions
3 days of content
Exhibition
Beautiful, sun-drenched exhibit hall
Vendors from throughout the Cloud industry
Hardware, software, security, domaining, eCommerce, marketing and more
Social Events
Networking events each day (and night)
All social events take place at the main venue or closely nearby
Have a drink, expand your network!
CloudFest USA ❤️ NamesCon Global
Bringing the CloudFest and NamesCon communities together makes perfect sense—we're only wondering why we didn't think of it sooner! Here's what you stand to gain by connecting with the leaders of the domain name industry:
Hosters already own millions of domain names, which the NamesCon community of brokers and expert investors can help you turn into a profit center
Learn how domain traffic, parking, and sales work in the real world, straight from the people who created those business models
Partner with platforms that work with premium domains that are seemingly off the market—offering seemingly-impossible extra value to your customers and winning enhanced loyalty
During CloudFest's legendary social events, you'll also connect with up to 1,000 domain name industry professionals—from registries and registrars to brokers, entrepreneurs, and startups: bring more business cards than you think you'll need
Omni Hotel / Austin Texas, USA
CloudFest USA will take place in the heart of Austin, Texas, a global hotbed of innovation and imagination. This is the perfect city in which to bring the cloud computing world together with domain name and decentralized internet technologies, forming a profitable relationship they all will enjoy.
All of our programming and social events will happen at the Omni Austin Hotel Downtown or very closely nearby. You'll find yourself within a stone's throw of fantastic food and nightlife to take your networking to the next level.
CloudFest USA: Bird's-Eye View
12:00 pm
Registration Desk Opens
WEDNESDAY
May 31
MAIN EVENT
9:00 am
Registration Desk Opens
10:00 am
Exhibit Hall Opens
2:00 pm
Afternoon Sessions
6:00 pm
Exhibit Hall Closes
6:00 pm
Opening Reception
powered by Identity Digital
9:00 am
Registration Desk Opens
9:30 am
Exhibit Hall Opens
3:00 pm
Digital Asset Auction
6:00 pm
Exhibit Hall Closes
8:00 pm
cPanel ConneXion Party
9:00 am
Registration Desk Opens
9:30 am
Exhibit Hall Opens
2:30 pm
Open Door: Afternoon Sessions
4:00 pm
Open Door: Happy Hour
6:00 pm
Exhibit Hall Closes
10:00 am
FunDay
Grill Heated, Drinks Chilled at Banger's
Meet our Partners!
Diamond+ Partner
Diamond Partner
Platinum Partner
Gold Partners
Partners
Partner with CloudFest USA!
90% of the internet is built by CloudFest attendees. If your company is making big moves in the world of the Cloud, or if you want to partner with the biggest players and most exciting visionaries in the industry, there's no substitute for being here. Contact our sales team and we'll help you make a splash with the key decision-makers