Securing WordPress with the WP-CLI
wp <command>
WP-CLI is the command-line interface for WordPress. The WP-CLI allows managed hosting companies to perform WordPress installations, theme and plugin management,configure multisite installations, and much more. Developers and WordPress power users love the WP-CLI to deploy and manage WordPress quickly without using a web browser. Cloudways uses the WP-CLI daily and is excited to create new security commands for WP-CLI that benefit hosts and developers at the Cloudfest Hackathon!
Check out the WP-CLI website for more information about the project: https://wp-cli.org/
Create a new group of security commands for WP-CLI including, but not limited to:
Injected / Malicious File Check
Change File and Folder Permissions
Disable PHP Execution on folders and files
Turn off pingbacks
The main target audience for this project consists of developers wanting to build better security features for WordPress sites. The primary language used will be PHP.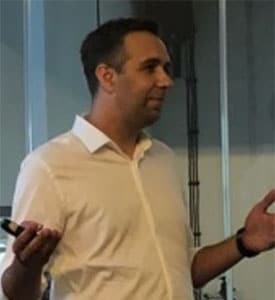 Aleksandar Savkovic
Cloudways WordPress Community Manager WordPress Community Deputy, WordCamp Speaker and organizer. Formula 1 and Tattoo fan. Ok, fan is a bit of a light word.