LOCAL WORDPRESS SPAM PROTECTION WITH ANTISPAM BEE
Combatting comment spam for 45% of the web
Antispam Bee has been a household name in the WordPress community for years. The plugin has not only been successful in protecting >700.000 websites from comment spam, but it also did so in a privacy-friendly manner without relying on 3rd-party services or a central Infrastructure.
Now it's time to think about Antispam Bees' future and the next decade of spam protection for the WordPress ecosystem. A couple of possible features are already mapped out. Among those are locality-sensitive hashing for distributed spam detection, opening the ASB stack to 3rd party plugins, so Antispam Bees effective filters could also protect contact forms and sign-ups.
The goal would be to work on Antispam Bee's upcoming version 3.0 by experimenting with locality-sensitive hashing, revamping the user interface, opening the filters and checks to 3td party plugins, and extending the developer documentation.
Are you interested in WordPress development and privacy? Do you want to help provide a robust and decentralized security architecture for one of the world's biggest open-source CMS?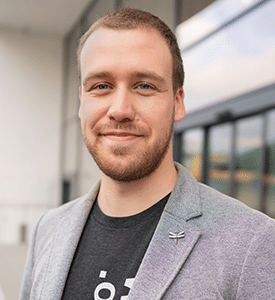 Simon Kraft is a Product owner for WordPress at IONOS and has been a WordPress developer for more than 14 years. As a member of the Pluginkollektiv, he helps to maintain WordPress plugins like Antispam Bee, Statify, and Cachify. Besides that, he organizes Meetups and WordCamps.