Automate daily document workflows
Using APIs to improve efficiency, security and open new possibilities
Everyone is increasingly familiar with digitally signing documents in their daily work or even personal lives due to increasing remote work. However, digitally signing is simply the first step in what is a much larger potential for streamlining daily workflow tasks. Very few are going beyond simple digital signing to instead branch out into areas such as notarising interactions, building automated processes, and more. On the other hand, uniqueness and document integrity will become increasingly discussed topics as users need to be able to verify their authenticity in the years to come. Is there a better way we can embrace and join currently disparate workflow processes so that users ultimately benefit from increased efficiency, in a secure and verifiable manner?
We invite all to make use of open APIs that are publicly available, coupled with our freely available Digital Signing APIs (Digital Signing, Non-Fungible Documents, Provisioning APIs) in order to automate anything from simple tasks to complex corporate workflows.
Don't worry if you are new to these terms, we are here to assist and provide guidance as necessary, so that everyone can learn together. An important criteria is that we want to unlock value by helping users save time, not just during but even after the process is completed. This can take the form of an independent app, plugin for WordPress or even an automation script.
The ultimate goal is to develop a plugin to a third party system that can contain as many of the attributes which we have mentioned.
Developers will be challenged to embrace the concepts of immutability, authenticity and safety for media such as documents for starters.
We would love to sit down and hack out nifty solutions with developers who are keen on cryptography, distributed ledger technologies, verifiable credentials, decentralized identifiers, zero-knowledge privacy, and build usable solutions that can be open sourced and readily benefit users. If these keywords resonate to you and your brain is churning while reading them, then you know this is the project for you.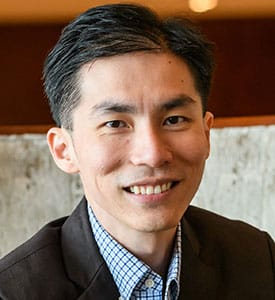 Caleb Kow
Caleb Kow founded Sign.net to bridge the gap between traditional digital signing services with blockchain-native features that improve user security, safety and privacy. He has over 20 years of experience building, selling and managing relationships within the hosting/domain industry and is actively involved in education outreach for digitalisation efforts in key primary industries. Together with the developer team members at Sign.net, we look forward to building together with you!