WEDNESDAY, September 16 AT 4 PM CET
Welcome to CloudFest Parkside
CloudFest Parkside is coming at you live from Europa-Park's iconic Bar Colosseo. On September 16, we'll gather together for the best of virtual and physical events in one action-packed afternoon. We're back at Europa-Park a lot sooner than we thought, and we're pushing the limits on how the Cloud community can come together—so come join us parkside!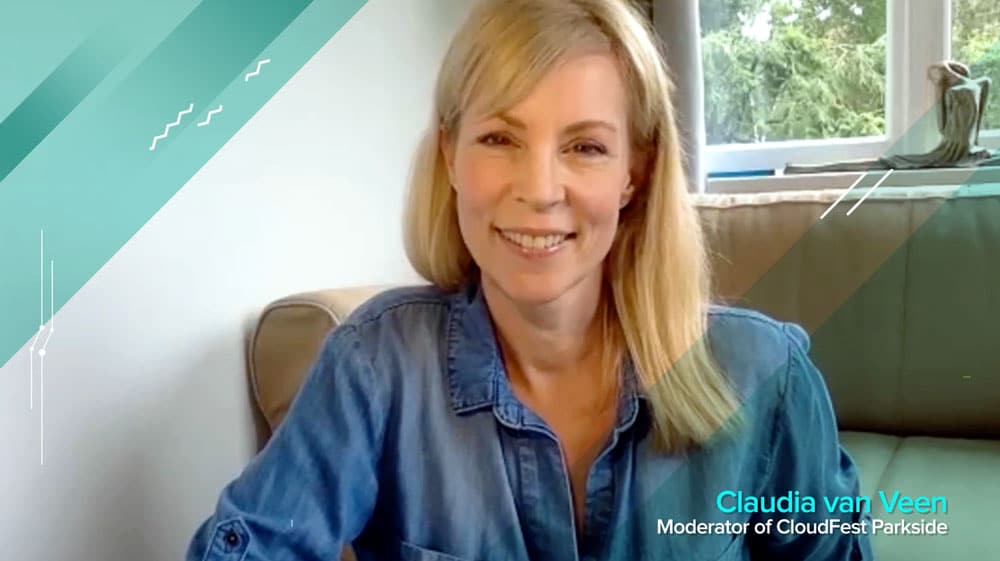 Your Host: Claudia van Veen
CloudFest Parkside is based at Bar Colosseo, an iconic CloudFest gathering point where we've all formed some wonderful—and sometimes fuzzy—memories. Hosts, special guests, and a live band will broadcast and interact from this location, with more speakers and guests presenting from around the world—as you join in and network through our customized streaming platform. You can use your computer, mobile device, or both—as long as you can make it loud!
This all-day event will focus on two core themes that are already shaping the development of the Cloud: Cloud Gaming and Industry 4.0 (the Edge).
Welcoming speech


Soeren von Varchmin
CEOCloudFest
Soeren von Varchmin
CEO
CloudFest
Soeren von Varchmin is the CEO of CloudFest with a robust career in and an in-depth knowledge of the global cloud, hosting, internet infrastructure and domaining space.
It's been a season of change for the whole world, but the Cloud never sits still. Welcome to CloudFest's first-ever hybrid event. We're glad you're here, because these topics can't wait.
Welcoming speech
Introduction Platform / tool
This is how to experience the Colosseo Bar from hundreds—or thousands—of miles away! Whether you're networking, taking part in a session, or rocking out to live music, find out how to make the most of the hybrid experience.
Introduction Platform / tool
``Cloud Gaming on 5G`` - Intel Keynote
Gaming is a popular use case in wireless telecommunications. The 5G network provides more throughput and a better quality of service that gaming can take advantage of. Cloud gaming can exploit the network edge. Join us to learn how 5G and cloud technologies can come together to provide gaming services.
``Cloud Gaming on 5G`` - Intel Keynote
G-Portal

Roberto Omezzolli
CEOG-Portal
Roberto Omezzolli
CEO
G-Portal
Since the foundation of Ociris GmbH, CEO Roberto Omezzolli has been shaping the company technologically, from the right selection of suppliers and data centers to the development and project planning of technical areas around its core game-server product—G-Portal focuses mostly on end customers and persistent game servers such as Minecraft.
Roberto specializes in worldwide low-latency networks infrastructure construction, and security—he developed Ociris' own DDoS appliance, which almost completely mitigates attacks and their impact against game servers.
Anyone familiar with online gaming has probably heard of Minecraft. The success of this game is mainly driven by individualization through private game servers—and in this field, G-Portal is one of the leading hosts in the world. Today, G-Portal runs 100,000 private game servers, connecting more than 10 million players each month across over 40 countries. Partnering with giants like Intel and Dell, G-Portal also provides private game servers for Xbox and PlayStation games. Join G-Portal CEO Roberto Omezzolli in a fireside chat to find out what's under the hood of this cloud powerhouse, what's coming next, and what the rest of the Cloud can learn from gaming.
G-Portal
The Roller Coaster of Tomorrow: VR and Gaming Chat with Europa-Park

Michael Mack
CEOEuropa-Park
Michael Mack
CEO
Europa-Park
Besides running Europa-Park, Michael Mack has been developing virtual-reality roller coasters since 2013: he's an expert at digitizing theme-park experiences. He'll chat with us about Europa-Park's gaming strategy, the Coastiality VR roller coaster experience, and how to bring big theme-park experiences into the home.
The Roller Coaster of Tomorrow: VR and Gaming Chat with Europa-Park
Acronis / Minecraft
Zoom? Whatever! The Acronis Global Marketing team chose Minecraft as the environment for their team building event. As architects in this virtual world, all participants were divided into small teams to compete in completing a very special challenge: building a virtual Acronis Cyber Foundation school, just like the ones they build in real life. Find out what they unlocked by meeting and working together in a virtual 3D environment
Acronis / Minecraft
Let's Network!
You're at a bar… and not just any bar. This is the Colosseo Bar! So go talk to people!
Let's Network!
Welcome back!
Welcome back… now let's take it to the Edge! The Fourth Industrial Revolution is driven by smart devices talking to one another, sharing and crunching data wherever they are. Edge computing makes this possible—and how the Edge develops will shape the course of this new phase in interconnected human history. Start determining your role today.
Welcome back!
Decentralization and the Move out to the Edge

Philbert Shih
Founder and Managing DirectorStructure Research
Philbert Shih
Founder and Managing Director
Structure Research
Philbert Shih has covered the infrastructure services space for 20 years. He is the founder and managing director of Structure Research, an independent research and consulting firm devoted to the cloud and data centre infrastructure services markets with a specialization in the hyperscale value chain. Prior to that, Mr. Shih helped launch Tier1's coverage of hosting in international markets; and, as Senior Analyst for Managed Hosting, was the lead and contributing author to all of the company's quarterly and bi-annual hosting infrastructure sector reports. Mr. Shih is a regular speaker at industry events and has been quoted in various publications such as Data Economy, The South China Morning Post, The Deal, The Globe and Mail, IT World Canada, Computerworld, InfoWorld, Bizjournals, Data Center Knowledge, Light Reading, eWeek and Forbes.
Infrastructure and cloud have been highly centralized. But the next generation of applications is going to require infrastructure at the edge to meet the higher performance requirements. What will the edge look like and how can service providers be a part of the value chain?
Decentralization and the Move out to the Edge
Intel-Keynote about Industry 4.0, Edge
Intel Speaker
Containerization is the next step in the virtualization journey. The 5G network supports the deployment of software at the core as well as the edge of the network. The 5G edge supports the rapid deployment of software to support services. Join us to learn how containers can help the 5G edge.
Intel-Keynote about Industry 4.0, Edge
Keynote about Shodan.io
Keynote about Shodan.io
Let's Network!
Let's Network!
CloudFest Parkside is a hybrid event: a virtual conference with in-person elements combined for a seamless experience. This fast-paced day of programming will keep you engaged each step of the way. This is no Zoom meeting, that's for sure!
Stage and Sessions
Live expert sessions and panels
Workshops
Expert Q&A and roundtables
Based at an iconic CloudFest locale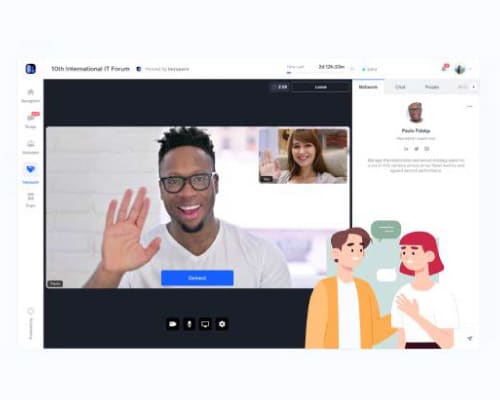 Network and Interactivity
1-on-1 video chats
Speed Networking
Intuitive matchmaking
Event chat and polls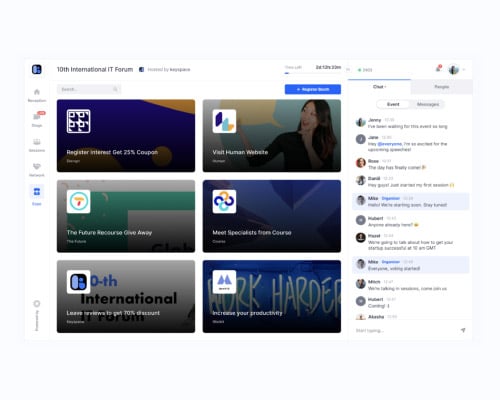 Virtual Exhibition and Sponsorship
Virtual private meeting areas
Live chat with partner companies
Latest product updates
Business and partnership opportunities
BOOK YOUR TICKET NOW!
This time it's easy to grab a spot at the Colosseo. Grab your ticket today—we're keeping this one small, so don't get left out!