CloudFest: A tradition of exceeding expectations
Over the past 16 years, CloudFest has become the largest and most important series of global gatherings for executives across the internet infrastructure ecosystem. Our mission each year: to deliver an experience that is bigger and better than the year before, bring unforgettable experiences to our attendees, and provide the highest value to our sponsors. We are confident that we will raise the bar once again in 2020—expect the unexpected at CloudFest!
There's no substitute for being here
Over 8,000 potential customers, professional peers, and industry leaders are expected to attend CloudFest from March 14 to 19, 2020 for a solid week of innovation, opportunity, and straight-up fun. Hundreds of exhibitors will take over our trade show floor, as attendees get a first look at some of the most revolutionary products and services about  to hit the market. With keynote addresses, workshops, specialty panels on cutting-edge topics, and next-level networking opportunities where you can truly connect, CloudFest is your must-attend experience of the year.
Let's do it again!
Get ready for CloudFest 2020—everything you loved about WHD.global, only bigger, bolder, louder, and reflecting the entire cloud ecosystem… and each year we take it higher. This is where partners and attendees become as much a part of the program as the inspiring speakers who take to the stage. CloudFest embraces and celebrates the cloud industry, showcasing everything new and exciting in technology and internet innovation. Join us in a place where like-minded thinkers and visionaries collaborate to move the cloud industry forward. So put March 14-19, 2020 in your calendar: after a week of busy days and late nights, you'll never look at your industry in the same way again!
Partnership
Diamond Plus
Diamond
Platinum
Gold Plus
Gold
Exhibition
Booth space
35 sqm+
35 sqm
20 sqm
7,5 sqm
7,5 sqm
VIP passes
5
5
3
2
2
Standard passes
unlimited
unlimited
unlimited
unlimited
unlimited
Meeting room
included
included
1,200 €/day
1,200 €/day
1,200 €/day
Co-exhibitors allowed
3
2
1
Visibility and Speaking
Logo presence
co-branding entire event
on all publications
on all publications
on primary publications
on primary publications
Welcome flags with partner logo
2
1
Entrance floor decals with partner logo
2
1
Breakout session
if available
if available
if available
10 minutes
Main Forum presentation
40 minutes
30 minutes
20 minutes
Main Forum keynote Panel Discussion
40 minutes (if requested)
40 minutes (if requested)
or 40 minutes
Bootcamp block
3 hours
2 hours
Media support
Presentation/keynote announcement
Yes
Yes
depends on availability
Presentation/keynote recording
Yes
Yes
depends on availability
Presentation/keynote social media promotion
Yes
Yes
depends on availability
Presentation/keynote livestreaming
Yes
Amenities/Additional elements
30-second video spot displayed event-wide
6x/hour
4x/hour
2x/hour
Discount for additional marketing*
30%
30%
20%
10%
* on selected Marketing Items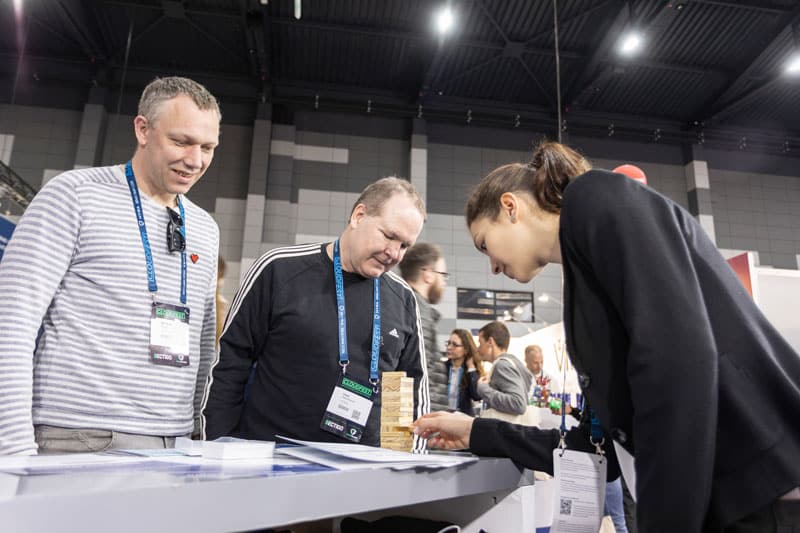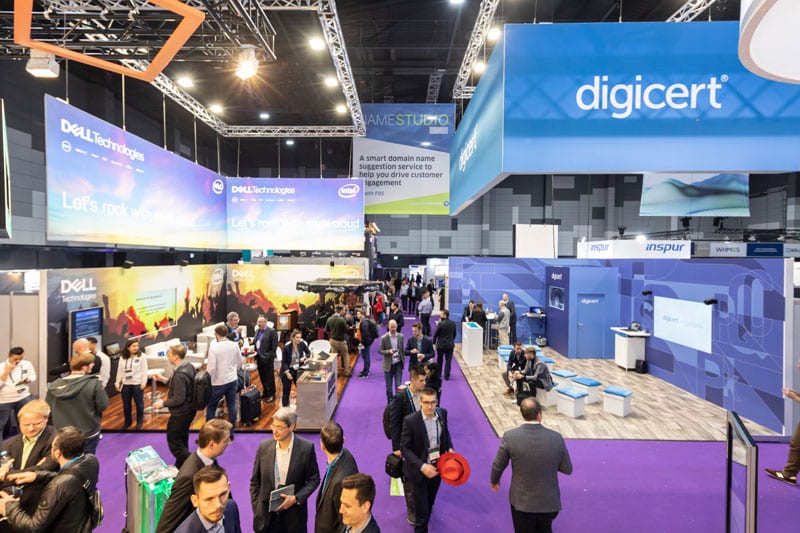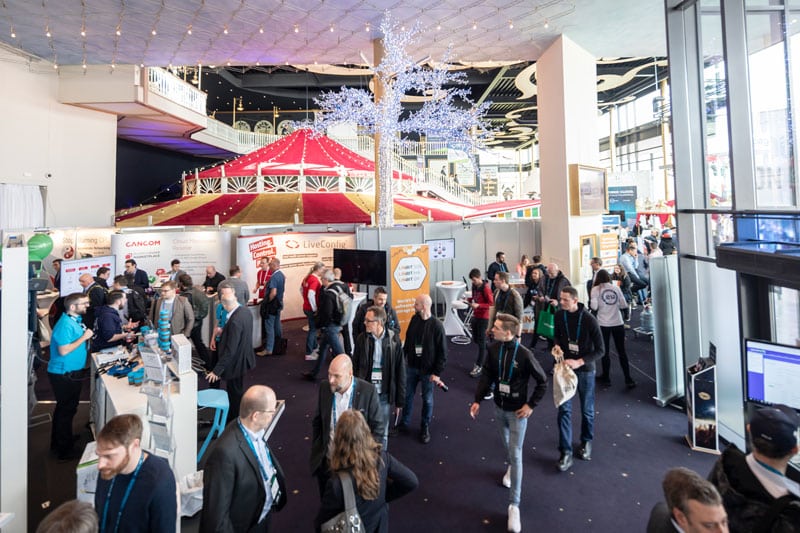 Package #3
Bag Inserts
Program Ad
Stamp Cards
Fair Promotion
Booth Party
»I did have a great experience with social events!«
Tatiana Tropina, Cybercrime Expert at Max Planck Institute for Foreign and International Criminal Law